Key Benefits
EARN UP TO 1 POINT PER $1 SPENT
Reward yourself, your clients and your employees, or pay off your Card balance with your Membership Rewards points3B.
SAVE TIME WITH TRANSACTION DATA FEEDS
If you're enrolled with MYOB, transactions on your Card will be transferred via an automatic feed, for quick and easy reconciliation4B.
EARN REWARDS FASTER WITH SUPPLEMENTARY CARDS
Add up to 99 Supplementary Cards, while keeping track of your expenses5B.
Swipe right to view more
Earn Membership Rewards points on your business spend
Earn up to 1 point per $1 spent
Join the Membership Rewards Ascent program and earn up to 1 point per $1 spent on all purchases, except for utilities, insurance (with the exception of American Express) and government bodies where you'll earn 0.5 points per $1 spent6B.

From 15 April 2019 you will earn 1.5 points per $1 spent, except government where you will earn 1 point per $1 spent.
Compare our Business Cards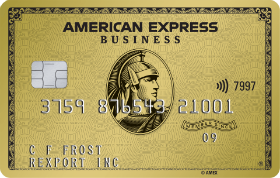 American Express® Gold Business Card
Annual Fee
$169
$80 Membership Rewards fee (enrolment optional)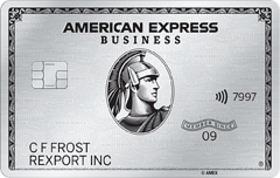 American Express® Platinum Business Card
Welcome Bonus
Receive 120,000 bonus Membership Rewards points. Apply by 29th April 2019 and spend $5,000 within 2 months of approval date6C
Annual Fee
$1,750
Complimentary Membership Rewards enrolment
Swipe right to view more
Enjoy peace of mind when travelling for business
Cover for business travel
If you have an accident while travelling for business, you'll be covered for emergency medical expenses up to $300,000 when your trip is booked using your Gold Business Card11B.
Business trip completion cover
If you're unable to complete a business trip due to serious injury or sickness, you will receive up to $20,000 for another person to take your place if you used your Card to book the travel – coverage includes money towards flights, accommodation and meal expenses11B.
Travel cancellation and travel inconvenience insurance
When you use your Card to pay for your travel, receive reimbursement of refreshments, accommodation and essential clothing due to a delayed or cancelled flight, missed connections, and delayed or lost luggage11B.
Complimentary baggage insurance
Your luggage and possessions will be covered up to $30,000 when you use your Gold Business Card to pay for your travel. Includes cover for lost, stolen or damaged baggage, money and documents11B.
Business Tools
Boost efficiency with a range of innovative tools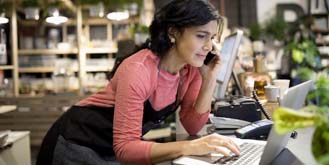 ACCESS CASH WORLDWIDE
You can also use your Gold Business Card to access cash from ATMs across the globe16B.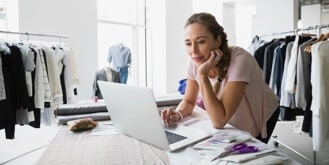 SAVE TIME WITH MYOB
If you use MYOB accounting software, you can set up an automatic data feed of your Card transactions4B.
PAY WITH YOUR SMART DEVICES
You can also enjoy the convenience of fast and secure mobile payments with Apple Pay, Samsung Pay and Google Pay12B.
Swipe right to view more
Receive protection and support for your business and employees
Receive an emergency Card within 48 hours
If your Card is ever lost or stolen, you can usually get a replacement within 48 hours, virtually anywhere in the world13B.
Make secure payments to virtually anyone
When you apply for American Express AccessLine™, you can make fast, secure payments, even to merchants who don't accept Card payments, while earning points at the same time15B.
Check You're Eligible
To apply for an American Express Gold Business Card, you'll need to meet the following criteria:
Have a good credit history and no payment defaults
Be an Australian citizen or a permanent resident
Earn a personal gross (pre-tax) annual income of $24,000 or more
Your business must be registered for GST
Swipe right to view more