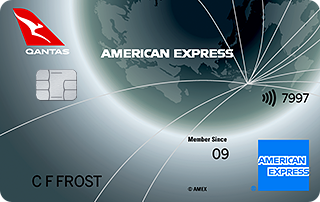 The Qantas American Express Ultimate Card
The ultimate Card for Qantas Points, rewards and benefits
Interest Rate
20.74% p.a.2
Interest Free Period
Up to 44 days3
How You Earn Qantas Points
on eligible Qantas products and services4
per $1 spent
on Card purchases, except spend at government bodies in Australia
per $1 spent
on purchases at government bodies in Australia5
per $1 spent
on eligible Qantas products and services4

per $1 spent

on Card purchases, except spend at government bodies in Australia

per $1 spent

on purchases at government bodies in Australia5

per $1 spent
on eligible Qantas products and services4

per $1 spent

on Card purchases, except spend at government bodies in Australia

per $1 spent

on purchases at government bodies in Australia5

per $1 spent
$450 Annual Qantas Travel Credit
Receive a $450 Qantas Travel Credit to use on eligible domestic or international Qantas flights each year when booked through American Express Travel6.
Enjoy two complimentary American Express Airport Lounge entries7, plus two Qantas Club Lounge8 invitations each year after purchasing select Qantas products and services.
Additional Cards at no extra cost
Earn more Qantas Points with up to 4 Additional Cards for family members or friends, at no extra fee9.
To save time before applying for The Qantas American Express Ultimate Card, make sure you can say 'yes' to the following:
I have an annual income of $65,000 or more

I have no history of bad debt or payment default

I am aged 18 years or over

I am an Australian citizen or permanent resident or hold a long term visa
If all the above are true, apply today to start enjoying the benefits of Card Membership.

Please click here to read the Key Facts Sheet for this Credit Card.
Applying takes less than 10 minutes, and you could receive a response within 60 seconds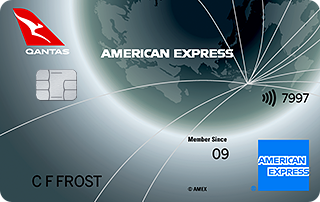 Other Recommended Cards For You