McCulloch Homes is a property development company building residential houses across Southeast England.
Martin Hill founded McCulloch Homes three decades ago after a tempting opportunity crossed his path. Inspired by the business, Martin decided to make the unusual switch from ladies fashion to running a property company.
"I had a basic ladies fashion business, but I was suddenly offered an opportunity to look at a property. I actually went with my father who had a business at the time and we decided to give it a go," Hill says. "We got lucky and it went from there."
McCulloch builds a range of residential properties from small homes in Kent through to large houses in stylish parts of London, with a focus on contemporary design and innovation. Many of its houses boast smart technologies, like automated lighting, temperature control, audio and video, that you can control from a single device like an iPad.
Points for payments
One of the biggest challenges in property development is finding suitable sites and securing planning permission. Buying the wrong site in the wrong location can cost vast amounts of money if you can't then sell on the homes.
"It's very tough to find land and when you do, the problems you can encounter are amazing," Martin says. McCulloch has known sites that take as long as five years to secure planning permission in the UK, and there's no easy way to overcome this risk. "You have to take the risk and hope you have it about right."
Rising to the challenge, McCulloch has ambitious plans to build over 1,000 homes within three to five years, and it's looking for high-quality development opportunities in prime locations. Applying for an American Express Card has enabled Hill to earn Membership Rewards® points when he pays suppliers at the end of each month. And with the points, he can redeem them on international flights to countries across the world.

Martin's dedicated Account Manager took responsibility for looking through McCulloch's supplier list to highlight which suppliers they could use their Card with. This made using the Card so much easier and allowed him to start racking up his Membership Rewards points more quickly.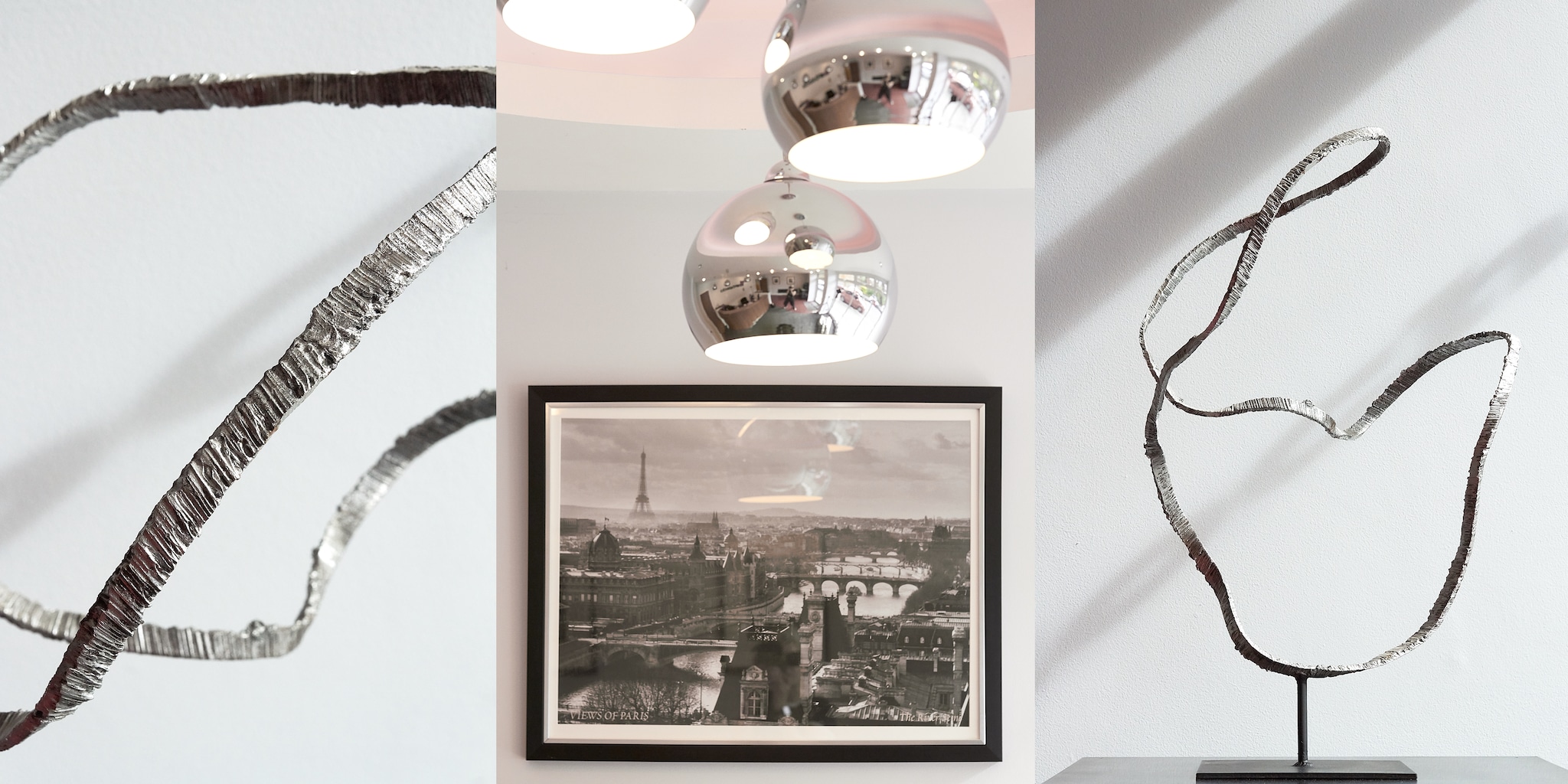 "Sufficient reward points have been accumulated to take a business trip to Malaga and hopefully, in the near future, we can use them to visit the USA for a business conference'" Hill says. As a business owner, 10-hour days are normal, and transferring the points to air miles has also enabled Hill to take the occasional well-earned weekend away to recharge his batteries.
Martin's advice
"Staff can go home at the end of the day and know and expect their wages each month." "As a business owner, you can go without a wage, but you always have to be there to support your staff, through good times or bad." Hill's Membership Rewards points also help him do just this. Hill uses points as prizes or bonuses for staff to spend as they wish -- whether that's in Harrods, for car hire abroad, or on Amazon. "I didn't realise you could use the rewards points for so many things." 
From supporting staff to managing payments, there are many challenges to owning a business. But there's some simple advice Hill holds onto. "Whether you sell hot dogs, doughnuts, houses or clothes, you buy at one price and sell at a higher price," he says. "That doesn't always happen and you always have to keep that in your mind. And finally, being negative in business won't get you very far. Stay positive."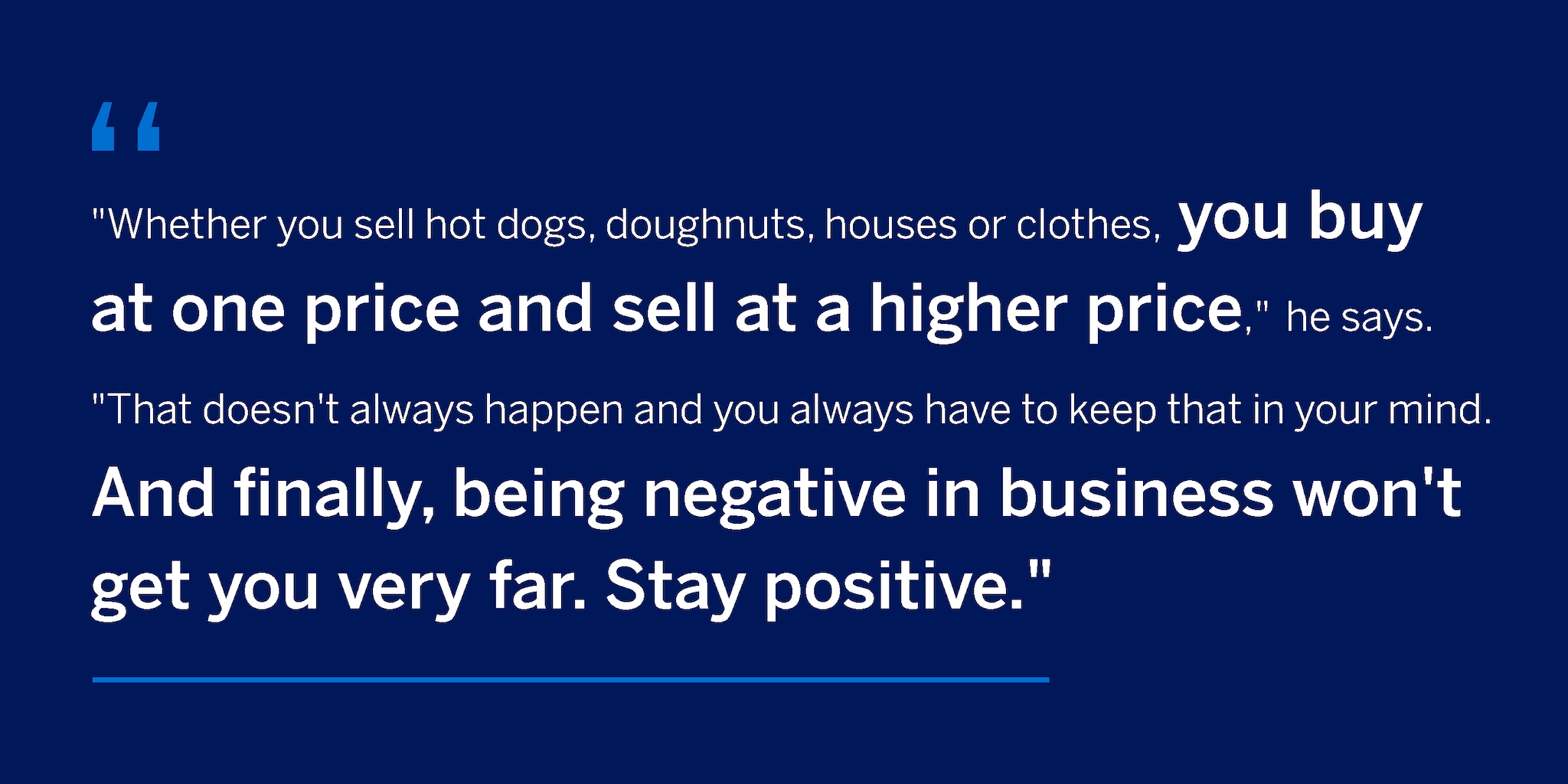 Big thanks to Martin for sharing his story!