Andy Worthington is doing what many dream of - combining his lifelong passion with his day job. "I've been skiing for 35 years and I've always loved it" Andy says. He joined NUCO Travel in 2014 after leaving his job at a summer holiday company, and he's never looked back. Despite working for a ski company every day, his enthusiasm for the sport is as strong as ever.
NUCO is unique. They curate bespoke ski trips for big groups, including student trips of up to 3,000 people!  This means its holidays can be more like events, with the company organising everything from lift passes to booking the finest restaurants for evening meals and the biggest DJs for those who want to carry on the night a little longer.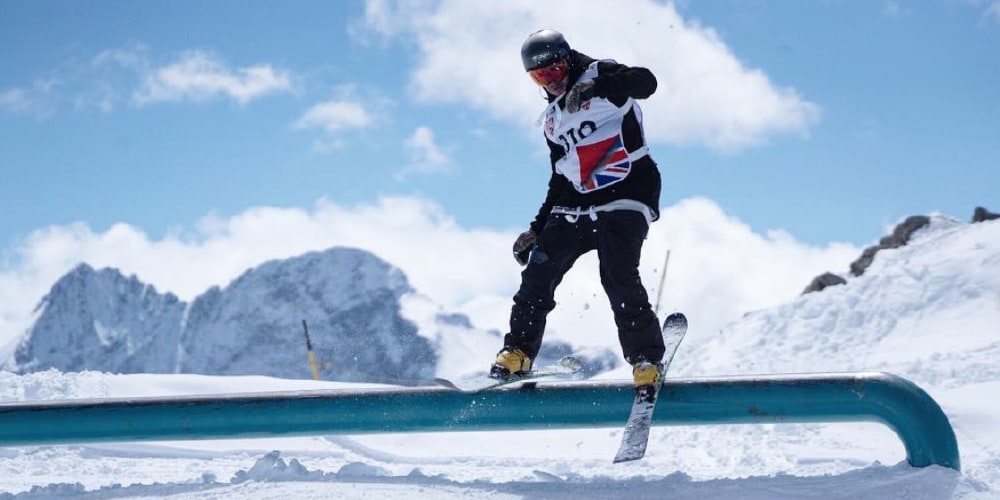 Business Rewards
As NUCO has grown, Andy's role within the company has evolved. From organising holidays, Andy's focus is now on company finances, a role he is relishing. "Managing finances, cashflow, and forecasts is crucial" he says.
When regulations for the travel industry changed and paying for flights with a charge or credit card became just as affordable as using a debit card, Andy wanted to take the opportunity to move to a business card where they'd get rewarded for their business spend.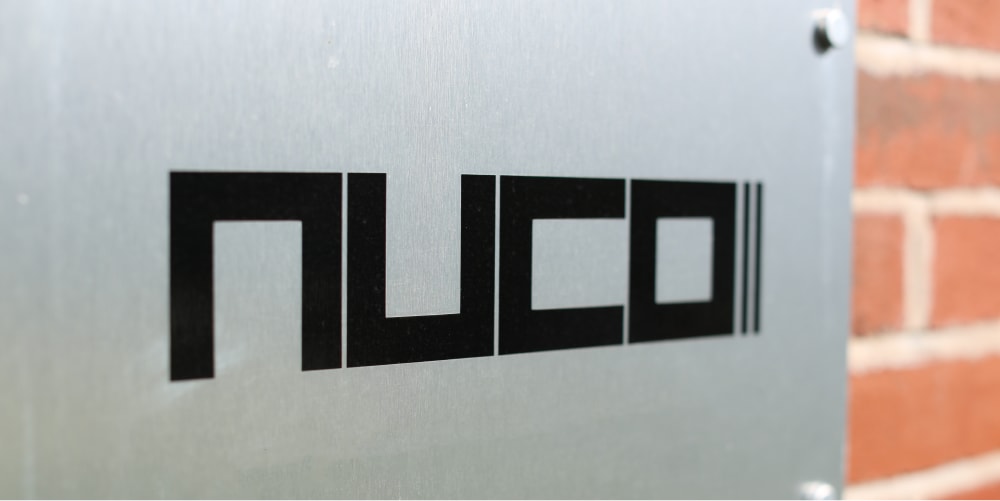 As NUCO was already using American Express for their foreign exchange transactions, they decided to use them for a Business Card to continue adding to their pool of Membership Rewards® points1. So far, they've earned a very healthy sum of 102,000 points, which Andy says will be used on office equipment or maybe even a go-karting experience for the team.
Smooth cashflow
Managing flight bookings for thousands of customers a year can be complicated and overwhelming. But by using their American Express® Business Card to book these, Andy gets added visibility and control over the payments. "I can download my statement and track individual outgoing payments to individual customers, which is lifesaver when tracking expenses and costs for each individual trip."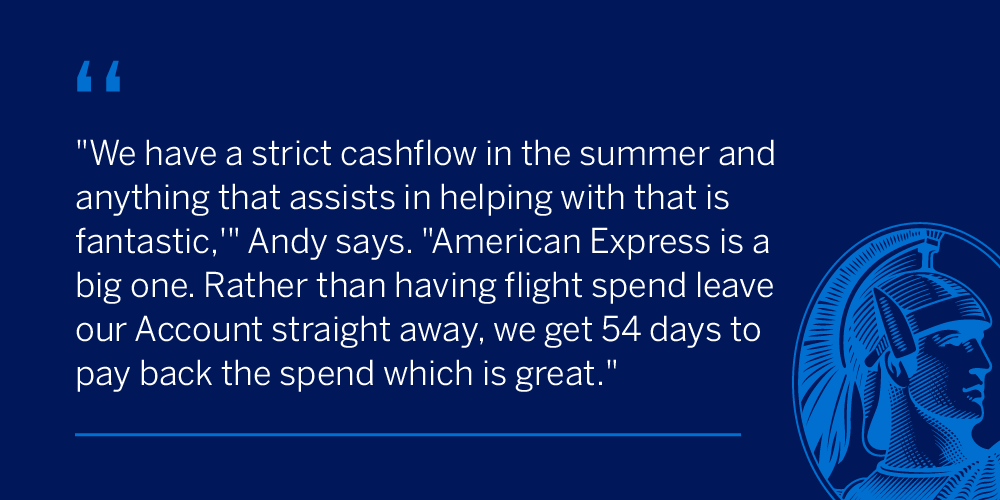 The nature of NUCO's business means that they receive summer bookings for winter holidays but don't receive the funds until the customer takes the trip. This causes peaks and troughs in cashflow that can be challenging to steer. Having up to 54 day2  payment terms is really helpful in managing their short term cashflow through these seasonal dips.
"We have a strict cashflow in the summer and anything that assists in helping with that is fantastic.'" Andy says. "American Express is a big one. Rather than having flight spend leave our Account straight away, we get 54 days2  to pay back the spend which is great." 
Future growth
NUCO's sights are now set on the post-graduate market and it also plans to invest in and modernise Erna Low, one of the original ski holiday operators founded in 1932, which NUCO recently acquired. As the company grows, Andy's role in maintaining a tight grip on cashflow will be more important than ever.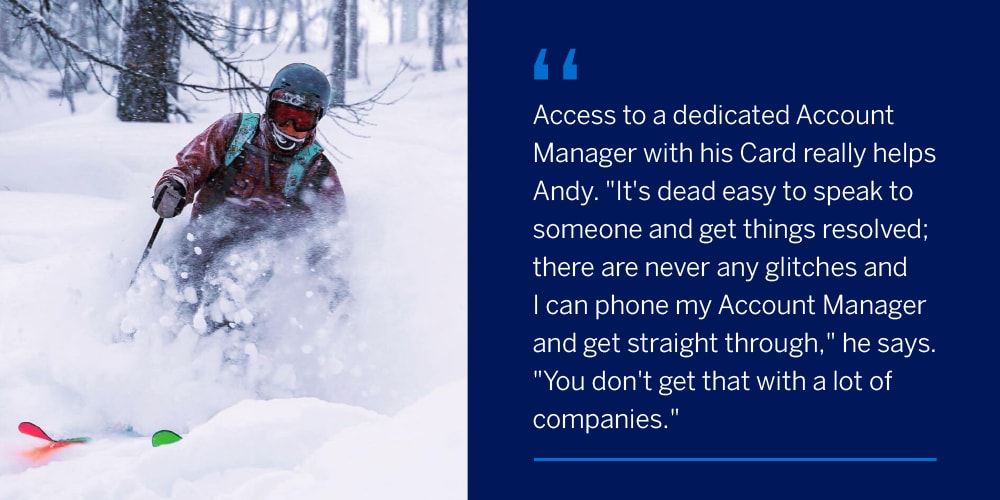 With such a busy few months ahead, Andy needs all the support he can get. Access to a dedicated Account Manager with his Card really helps him. "It's dead easy to speak to someone and get things resolved; there are never any glitches and I can phone my Account Manager and get straight through." he says. "You don't get that with a lot of companies."
Managing a business can be exhausting and all-encompassing but when it aligns with your passions it can keep you energised and enthusiastic!
Thanks to Andy for sharing the NUCO story!
1. Membership Rewards® points are earned on every full £1 spent and charged, per transaction. Terms and conditions apply. 
2. The maximum amount of time for a payment period on purchases is obtained only if you spend on the first day of the new statement period and repay the balance in full on the due date. Approval is subject to status and Terms and Conditions apply.