Small Business Grants: The Pros and Cons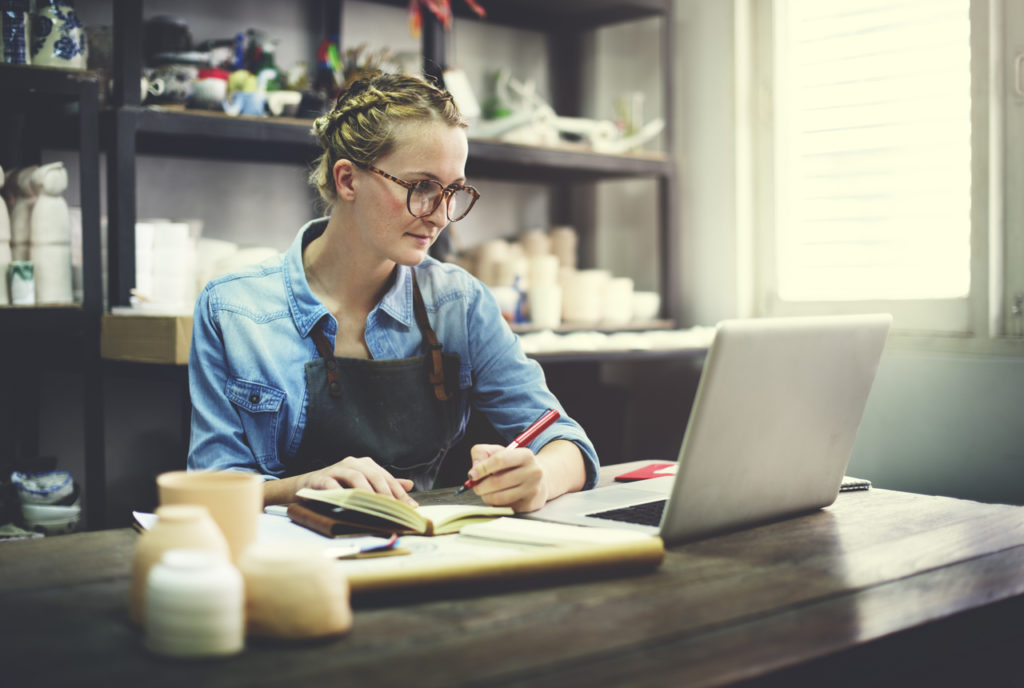 As a small business owner, you may find it difficult to fund your operations at times. When you run into situations like this, you are likely to inquire about a small business loan or another loan program offered through your financial institution. 
Depending on your situation,  a business grant may seem more attractive than traditional funding options since they are essentially free money. Grants are a great way to help establish and grow your business without mortgaging your future.
Grants can come in many forms: small business grants, federal grants, state grants, county grants, local grants and grants from private businesses.  Also, it is important to note that grants for small businesses can be supplemental to any other traditional method of funding a business, such as a loan, microloan, or line of credit.
But all business grants have their advantages and disadvantages. There are many things to consider when pursuing this type of funding for your business. 
What is a small business grant?
A grant is money that is given to a person, business or corporation from federal, state, county or local governments, or private businesses or corporations. Grants do not require repayment of any kind. It is most definitely an attractive financial consideration for entrepreneurs and small or online businesses with little cash available for start-up, growth or expansion. There are grants available for all types of small and online business owners, including women, minorities and veterans and disabled Americans. 
Typically, a grant becomes available when a government agency, nonprofit or private businesses choose to set aside grant money for an area of concern of their choice. One grant might be set up to encourage minority entrepreneurship in a community. Another could be set up to fund research and development in a specific industry, to reward innovation, or to promote women-owned business. Whatever the cause, the agency or business will start a grant by setting aside funds and setting up qualifications and an application process.
The key is to find the grants for which you qualify and then do the nose-to-the-grindstone work to apply for the small business grant.
How to get grants for a small business
Research, research, research! There are tons of grants out there for the asking, but you need to do your research. Most grants have very stringent requirements that must be met (e.g., woman-owned business with fewer than 25 employees focused on environmental conservation). If you do your research, you will find a number of grants up for grabs. However, you must make sure your small business meets their oftentimes strict eligibility requirements.
One thing to note is that tech companies have a slight advantage when it comes to grants. States and the federal government offer grants through the federal government's Small Business Innovation Research and also through the Small Business Technology Transfer programs. For more information on either of these two programs, visit www.sbir.gov or www.sba.gov. Also, businesses that are issued government grants are often asked to repay the government in other ways other than with money. For instance, if the company is doing research and development, the government may require that findings from any research using grant money be made available for use by local, state or federal government authorities.
The top four places to look for small business grants
First, visit the

Small Business Administration

website at

www.sba.gov

. Here you will find a loans and grants search tool that can connect you to the many grants available and for which you might qualify.

Next, you can go to the federal website, www.grants.gov, and search for available government grants. Again, there are many, but you will want to check the

eligibility requirements

before pursuing any.

If you are a woman, you should check out the

Amber

Grant

, which is a

grant

established in 1998 by WomensNet. 

If you are a veteran you may benefit from

special grants

through the military.  

Finally, you may also want to check your state's official web page and search for a

grant

program

that may be beneficial to your situation. Many states offer grants to small or online businesses that contribute to job growth and the state's prosperity.
*Note: if your small or online business is involved in any kind of research and development, you may want to consider a research and development grant. According to the www.sba.gov website, "If your small business is involved in scientific research and development (R&D), you may qualify for federal grants under the Small Business Innovation Research (SBIR) program. SBIR is a federal program, coordinated by the SBA that awards grants and contracts to small businesses engaged in research and development. The grants fund the R&D necessary to develop innovative technological products that can be brought to market. You can read more about how the SBIR program works, eligibility requirements, and how to apply for a grant here.
The pros and cons of small business grants
The thought of obtaining a grant or free money to fund your business sounds appealing, you must take into consideration there are pros and cons of a small business grant. 
Pros of small business grants
The number-one pro when using small business grants is they do not need to be repaid. This is welcome news for many small businesses that may have financing difficulties that make it challenging for them to repay a traditional business loan.
Another pro is that information about the availability of small business grants is relatively easy to find online. There are a number of free resources that can point you in the direction of the many grants that are available: 
Most generally if you are qualified for one grant program, the odds are that you can qualify for others as well. 
The cons of small business grants
Unfortunately, there are a number of cons associated with small business grants. 
Grant applications are time-consuming
Because grants are essentially free money, there are many hidden "costs" associated with them–including your time. Typically, grant applications require a lot of paperwork. In addition to the application, you and your small business will also have to provide additional documentation such as demographics of your market, your product or service and your specific reasons for applying for the grant.
You need to justify your purpose
In your application, you will be required to show specifically and with great attention to detail how you will use the grant funds, should they be awarded to you. This may involve charts, graphs, budget numbers, market demographics, and projection sheets that will paint a picture of your intentions. This is time-consuming and often requires many hours of research, planning and organizing. Since grants are essentially free money, the issuer (federal government, state or local agencies) may require you to show how your small or online business will use the grant money to benefit the society at large.
Waiting on a

grant approval

takes time 
After all the time you spend on the application process, be prepared to wait even longer for the response. It takes weeks and sometimes months to find out if you've been approved or not for a small business grant. This can be very frustrating, especially if you, as the small business owner, are in need of the funds quickly.
The competition for

grant

approvals are tough
There are hundreds of thousands of small and online businesses out there trying to score free money just like you. Which means the competition can be fierce. Know the strengths of your business and do some research on the types of grants for which you may qualify. This will help position you and your business well during the application process.
Small business grant eligibility requirements

can be strict
Small business grants have very strict eligibility requirements. The good news is this could work in your favor. Many business owners do not have the time to do the mounds of paperwork required for one grant application. And they probably do not have the funds available to hire someone to be fully dedicated to the grant-writing process. That said, be sure you are an eligible business before going forward. 
A

small business grant

involves regular updates 
This can be perceived as either a pro or a con, depending on how you look at it. Basically, once you're approved for a grant, you may be subject to having someone check in on the progress of your business relative to the small business grant. Expect monthly or quarterly check-ins where you would be required to provide proof of such things as marketing efforts, publicity with local or regional news media, other forms of advertising and steps toward goals outlined in the grant.
Small

business grant

contingencies 
State and local programs will sometimes offer business grants with a contingency. For instance, a grant may be awarded with the contingency that the grant recipient gets matching funds or a loan to supplement the grant. This can mean additional work on your part. This is something you will seriously want to consider since it requires a large time investment.
There are strict rules when it comes to federal and state grants
A state or federal grant is often  funded with taxpayer dollars and thus has very stringent terms. Unlike traditional loans, grants for a small business are not issued for starting a business, paying off debt or covering basic operating expenses such as payroll costs. Most of the federal small business grants are in the areas of health, science and technology. There are fairly strict rules and regulations for the issuance of these kinds of grants. 
Alternatives to small business grants
If you do not have the time to spend on the grant-writing process, consider applying for a line of credit or a small business loan.
Lines of credit are available to you at any time. Their downside is that they have limits, which are higher than a credit card but much lower than an installment loan. Before signing up for a line of credit, make sure it is large enough to meet your needs. If it isn't, you run the risk of accumulating debt without accomplishing your goals.
Small business loans can go a long way towards turning your small business plans into reality. The downside of small business loans is that the interest rate can depend on your credit score. 
In addition to using traditional banks for a line of credit or a small business loan, we recommend that you consider online lenders