What is an SBA Express Loan?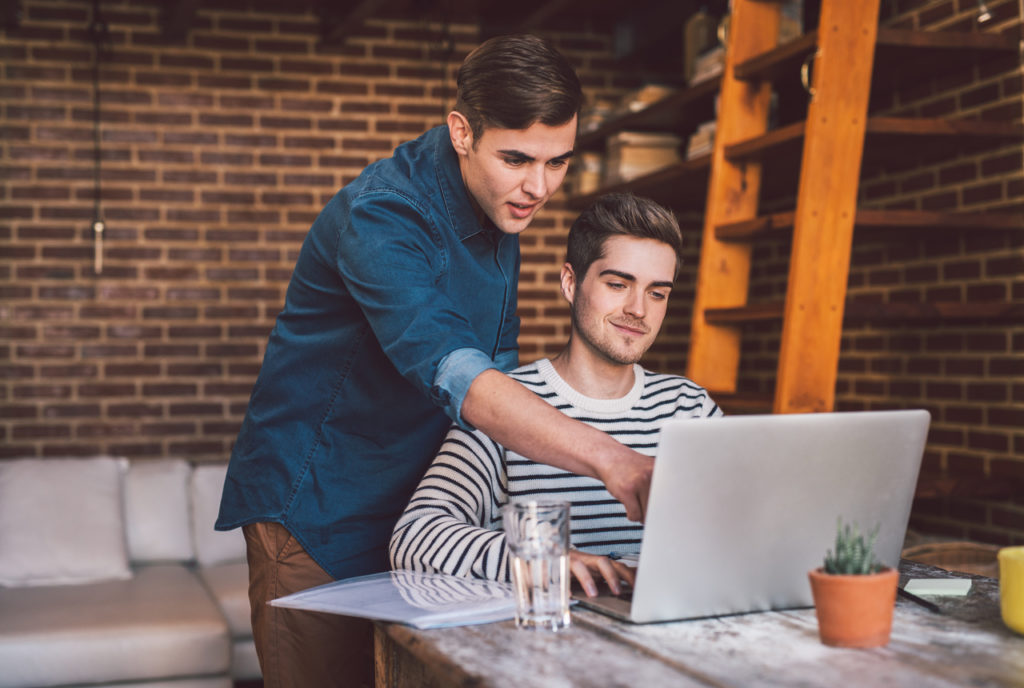 The U.S. Small Business Administration (SBA) provides various resources and opportunities to help entrepreneurs launch their small businesses.  One such resource is the SBA Express loan, part of the 7(a)-loan program. It is important to learn about SBA loans, so you can determine if an SBA Express loan is the right choice for you.
What is an SBA Express loan?
One of the Small Business Administration's most commonly used SBA loan programs, the SBA Express loan, is streamlined and designed to reduce paperwork and make funding approval faster.
The maximum loan amount for an SBA Express loan was $350,000. However, due to the coronavirus economic crisis, that limit was raised to $1 million until October 1, 2021. After October, it will change to $500,000 permanently.
The difference between the 7(a) Small loan and the Express loan is that with the latter, the lender can get a decision from the SBA within 36 hours. Loan proceeds may be used for the same purposes as other SBA loans, including working capital, real estate and refinancing debt.
Here are the main features of the SBA Express Loan program:
Up to $1 million through September 30, 2021, and then $500,000
Attractive interest rates and repayment terms
Faster turnaround time than other SBA loans, and certainly than conventional loans, but lower principal amounts and higher interest rates
The SBA Express loan program follows the same general standards as the 7(a)-loan program. According to the SBA:
Lenders and borrowers negotiate the interest rate, which can be fixed or variable and tied to the prime rate, LIBOR or optional peg rate. The rate can't exceed the SBA's maximum rates (up to 6.5% over base rate for loans of $50,000 or less, and up to 4.5% over base rate for loans over $50,000).
Typically, lenders use their own forms and procedures for processing the loan.
For loans up to $25,000, lenders are not required to take the collateral. For small business loans between $25,000 and $350,000, lenders may use their existing collateral policy.
SBA Express loan requirements
Here are the requirements for an SBA Express loan:
Business must operate for profit, engage in operations within the USA, and be in operation for at least two years.
Business owners must have already financed the business through alternative means and cannot have delinquencies on previous debts to the government.
Business must qualify as a small business according to SBA size standards, show a need for financing, and show that funds will be used for sound business purposes.
As with all other federally sponsored loan programs, the government requires borrowers to be of good character and demonstrate the ability to repay the SBA Express loan debt.
Benefits of an SBA Express loan
Obtaining an SBA loan can benefit small businesses in several ways. Getting backed by the SBA can increase the likelihood that a small business will be approved for funding by a traditional lender. Also, businesses can use the funding they receive to meet many different business needs, including cash flow for start-up and expansion costs.
A unique benefit that the SBA Express loan offers over other SBA loans is a quicker decision process. Whereas other SBA loans can take up to three months to process, an SBA Express loan allows small business owners to get a decision and receive funding in just three days.
Are there other types of SBA Express loans?
There are three types of SBA Express loans:
SBA Express loan
SBA Express Bridge loan pilot program
SBA Export Express loan
We've already talked about the SBA Express loan. We'll talk about the other two types of Express loans below.
What is an SBA Express Bridge loan?
The SBA Express Bridge loan (EBL) disaster loan pilot program provides expedited direct loans of up to $25,000 for businesses that have been affected by declared disasters, including COVID-19. EBL loans are intended to be interim loans and have a maximum maturity repayment term of seven years. Businesses use these funds for disaster-related purposes while they apply for and await long-term financing.
What is an SBA Export Express loan?
SBA Express Export loans are meant for small exporters who have been in business (not necessarily exporting) for at least 12 months. They are the simplest export loan product offered by the SBA, with a maximum amount of $500,000, but you need to demonstrate that the funds will support your export activities.
What you need to know about SBA financing
The SBA does not directly provide the actual funding for a small business loan. Instead, they work with select traditional lenders that agree to meet their guidelines to offer small business loans.
The SBA provides a partial guarantee to the lender, agreeing to pay back a certain amount of the loan if the borrower defaults on their payments. The SBA basically acts as a co-signer, reducing the risk for lenders. This can help small businesses that may not have the credit history or collateral to receive a traditional loan get the business funding they need.
Because many conventional lenders associate international business operations with higher risk, the SBA guarantees up to 90% of the funding to help borrowers receive approval.
Other funding options
Not quite sure if the SBA Express loan is right for you? The good news is that you can pursue alternative funding options to get the funds you need for your business.
For starters, you can look into SBA-guaranteed loans. When a bank thinks your business is too risky to lend money, the SBA may guarantee your loan, making it less risky for the bank. To find SBA-guaranteed loan vendors, use SBA's Lender Match.
Another option is to obtain a business loan or line of credit from alternative online lenders like American Express® Business Line of Credit. These institutions can offer you flexible and convenient funding options, and they take into account more than just your credit score. American Express® Business Line of Credit uses real-time data from your online business accounts, such as PayPal, Square, or your business checking account, to determine creditworthiness. The best part is that the entire process is online. The loan application process is safe, secure and fast, and allows for a quicker application decision so you can get your working capital faster.
FAQ
Where can I find the SBA Express Loan Application?
Because the SBA doesn't provide loans directly, you'll need to apply through an SBA preferred lender that partners with the SBA. Each SBA Express lender will have its own unique process and set of forms to determine your loan eligibility.
How can SBA Express loans be used?
SBA Express loans can be used for many purposes, including:
Providing short-term and long-term working capital
Accounts payable
Purchasing inventory
Seasonal financing
Construction financing
Purchasing real estate, equipment, furniture, machinery, supplies and materials
Covering construction and/or renovation costs
Establishing or acquiring a new business, or expanding an existing business
If I have been denied SBA Loan Express, do I have other small business funding options?
You do. You can apply for an SBA-guaranteed loan. You can also obtain a business loan or line of credit from alternative online lenders like American Express® Business Line of Credit. American Express® Business Line of Credit is also a preferred SBA lender.