Top 5 Small Business Loan Requirements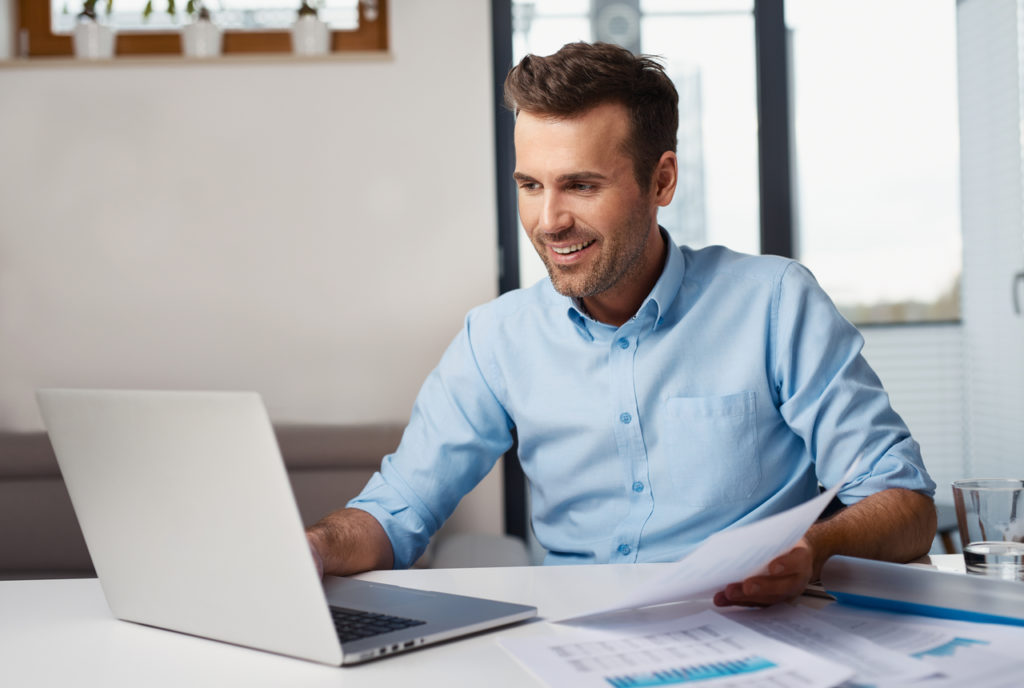 Whether you could use funds for ongoing cash flow support, or need them in your back pocket for opportunities and emergencies,  a small business loan can be a great source of extra cash flow.
Many small business owners are new to small business lending and only familiar with personal loans, rather than the basics of small business loans, working capital and lines of credit.
If you are a small business owner and would like to know more about how to get a small business loan, here is a list of the top five small business loan requirements. 
Because lenders primarily look at five areas of a borrower's profile, you need to understand each aspect and act accordingly for your specific loan requirement. 
1. Personal and business credit influences financing options
For many, it may seem that small business lending is hard to qualify to get the best interest rate and loan terms through a traditional lender. This is especially true with a less than perfect personal credit score or no business credit history.
The good news is there are alternative lending options for small business loans.  Today, you can choose between platform lending, traditional bank loans, and various financing options available from local vendors or via an online lender. 
Business credit is important for not only the present but also the future. Your FICO credit score will impact any lending decision. It is a good idea to try and address as many personal and business credit imperfections (if time permits) before applying. 
However, if time does not allow you the courtesy of cleaning up your score, and you have a major ding in your credit, be prepared to discuss them with your lender. 
However, the good news is, some lenders may look at more than just your credit score. If your credit score isn't as strong as it could be, but you have a variety of other factors to help strengthen your business, for example, collateral, or a personal guarantee, include those as well. Some online lenders know you're more than just a number and look at other factors to determine your business's overall health. 
2. Small business loans often require a solid business plan
Part of understanding how to get a small business loan is ensuring you have a solid business plan. A strong business plan is often a sign of business success. Many traditional lenders will expect to see an updated, professionally prepared business plan as part of the lending process. Often traditional lenders feel that it is a credit risk to give a small business loan without a business plan. 
Though some alternative lenders won't insist on a formal business plan, similar documents about your social presence, industry statistics, and unique market advantages can help them decide the amount and the interest rate.  
The best course of action is to have these documents ready:
Personal and business income tax return

Personal and business bank or

financial statements

A photo/copy of your driver's license

Commercial leases/Business licenses

Articles of incorporation

A resume that shows relevant management or business experience

Financial projections if you have a limited operating history
3. Compelling personal résumé can increase loan approval chances 
Traditional lenders want proof that the people responsible for running a business are qualified to do so. Part of that proof will be seeing the résumés for you and other principles like owners and executive officers. This résumé should be as solid, well-edited, and up to date as any résumé you've ever sent out.
Consider: The purpose of a résumé is to get you the job you want. The purpose of this résumé is to get you the job of running the company you want, instead of the company you have.
Platform lenders don't look at your traditional résumé, but they will look at your business' curriculum vitae in terms of performance metrics and social sharing. Take time to groom those items as substantially as you would a regular résumé.
4. Profit and loss statements as a loan requirement
Like your business plan, you should have up-to-date profit and loss statements. You should be using your profit and loss statements as part of a robust monthly "vital signs" check for your business. 
Lenders of all stripes are looking for three things: reliability, professionalism, and ethicality. We'll break them down:
Reliability – They want evidence that you will make your promised payments based on enough cash flow to cover the loan. If you don't, the lender will assume that lending you money is too high of a risk.

Professionalism – Lenders presented with incomplete, inaccurate, or hastily prepared profit and loss statements will assume that your business is similarly disorganized.

Ethicality – If you "fudge" your numbers to look better and get caught, you can lose trust value with your potential lender. The decision-makers will assume that you cut ethical corners in other places.
5. Knowledge of what type of loan needed 
This is actually the first of the small business requirements that you should address, but we wanted to mention it last so it would be the freshest in your mind.
Small business financing
isn't what it used to be – a situation where you went to a couple of banks, all of which offered the same basic products, filled out the
loan application
, and hoped they would approve your
loan
.
Modern small business lending includes a wide array of traditional financing, platform, and peer-to-peer options with wildly varying qualification requirements and interest rates. Before you start working in earnest on the other four requirements for your loan, decide what type of loan best fits your business. That way, you won't waste time and effort preparing the wrong documents.
New small businesses and startups often find it difficult to get funding if they have not been in business for at least two years. There are many funding options to help new and seasoned small business owners reach their business goals. Small business loan applications are becoming simpler and more streamlined, enabling small business owners to access the funding they need quicker.
When you need access to capital, our process is fast and simple. Contact us today if you are looking for a small business loan, and see how we could be your best fit.
FAQ 
Do small business loans require collateral? 
Depending on the type of business loan you are applying for will determine if collateral is required. Other factors that determine if collateral is needed include the amount of the loan, credit history and age of the business. 
What if I don't need the loan amount I am approved for? 
With a line of credit, you don't have to use the whole approved amount. You can choose how much you withdraw and when, as long as you have the funds available. 
Once I am approved, how can I use my small business loan? 
You can use your capital for your small business any way you choose–rom payroll costs, buying inventory, to expanding your business or providing a buffer for unexpected expenses. 
Looking for a small business loan?
Check out these helpful links: