What is Online Lending?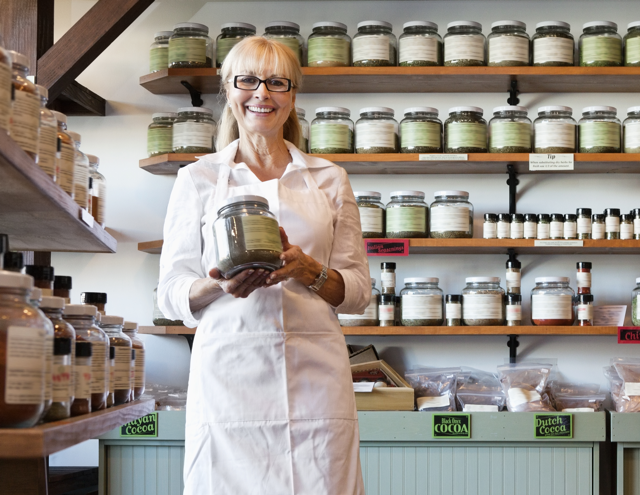 A Guide to Online Loans
In its broadest sense, online lending is any kind of loan that's not directly from a traditional bank. A number of online lenders are often referred to as an online lender because they are an alternative to a traditional bank. Historically, the term has been used to include credit unions, government loans and other credit that's structurally similar to bank loans but comes from or through a different source. Today, those older loan styles are considered part of the traditional lending market. They have the same terms, use the same criteria for approval and fall in the same regulation category. By contrast, alternative lenders:
Come from institutions not traditionally part of the financial industry (a number of them are technology companies).

Use different methods to communicate with clients.
Base rates and approval on metrics other than your FICO credit and similar traditional measurements.
Apply a different (frequently streamlined or automated) approval process compared to traditional lenders.
These changes come with some marked advantages for borrowers:
Options for getting a small business loan

 are wider and more varied, equating to more competition for rates and wider choices for borrowers.

The

streamlined process allows for faster access to working capital, which is more useful during a fiscal business emergency.

New

metrics make lending available even to individuals and businesses with a bumpy credit history.

Smaller

institutions are making loans, meaning businesses can borrow smaller amounts without paying a premium.
Online lending is not a monolithic type of loan that stands in opposition to the mostly monocultural traditional lending options. It's a catch-all category for everything that isn't the traditional model, with as many varieties as there are ways to imagine lending money. Some of the most common and successful models include:
Lines of credit
Peer-to-Peer programs
Factoring
Merchant cash advances
Working capital loans
Each type of online lending is more or less appropriate for a given business' situation (don't worry; we'll break these down further in the guide). The most valuable part of the online lending revolution is that you now have more options than ever before. In this age of identity theft, cyber criminals, scams and misleading internet ads, it's only prudent to have concerns about the security of any internet transaction. Because of this, some business owners may avoid online lending because they worry about the legitimacy and safety of these internet finance companies. Certainly, business owners may have even more concerns than average consumers. It's fair to say that the best online lenders do focus on the security of their customers and applicants, but some lenders might not be as safe as others. As with any other business decision, it's only prudent to do some due diligence before selecting an online lending company. As a business owner, how can you make certain that your online lender provides a secure service and actually provides the loans that they advertise?
How to Find Safe Online Lenders
Before you apply for an online business loan, you should do some research on potential lenders. The internet gives you the tools to apply for a quick loan, and it also enables some quick research. These are some tips to help you evaluate the security of any online loan application that you might consider.
Look

for a physical address: A platform lender might operate online, but a legitimate financing company will display a physical address in a prominent location on their website. For example, you can visit the American Express Business Blueprint™ contact page to learn that this online lender has an office in Atlanta. It's simple enough to verify this address with a quick Google search. Your search should uncover all sorts of press and information about any credible company.

Research

third-party verification of the lender: You can also check the lender's website and other sources for third-party verification. For example, you might check the Better Business Bureau for a listing and rating. Some online certification organizations, like TRUSTe, review sites and award seals if the company meets security and privacy standards. You can learn more about

TRUSTe

here. Online loan companies that go out of their way to seek third-party verification have demonstrated the value they place on earning trust.

Look

for reviews from other business owners: The reality is that you can't use reviews to totally inform your opinion. For one thing, people are more likely to post a complaint when they are dissatisfied and simply move on when the service has met their expectations. Another major problem is that reviews can be faked either by competitors or supporters of a particular organization. Still, you can review comments that others have made about an online lender to help guide your further research into the company.

Check

the website's ownership: You can perform a WHOIS check within seconds. This will tell you who owns the site and how long the site has been around. This can give you insight into the actual nature of the organization that runs the site and if they are truly an online business lender. If you have any questions about this registration information, go ahead and contact the lender to ask about it.

Be

wary of lead gatherers with no real loans: One of the biggest threats to privacy may not come from actual cyber criminals but simply from aggressive lead gatherers. Very often, these lead sites disguise themselves as business lenders; however, the actual intention is simply to gather information to sell to any number of lenders around the country. In order to safely and privately access the funds you need, you'll probably want to start at the actual lender and not a lead gatherer.
Why Consider Safe, Online Business Lending?
Legitimate online lenders know that their business success hinges upon their own reputation for keeping their customer's information secure and private. These companies take steps to protect their own business and that of their customers and applicants. Obviously, this is the type of finance company that you would want to do business with either online or offline. Online lenders may provide the right solution for your business. Some benefits could include fast or even instant online decisions and very quick funding. For many business owners, an internet lending platform can be a much quicker and more accessible solution than traditional banks, small business credit cards and other funding sources. If you do your own due diligence and choose a secure lending platform, you're likely to be satisfied with your decision to borrow from an internet lender.