5 Surprising Places You Can Find Inexpensive or Previously Owned Restaurant Equipment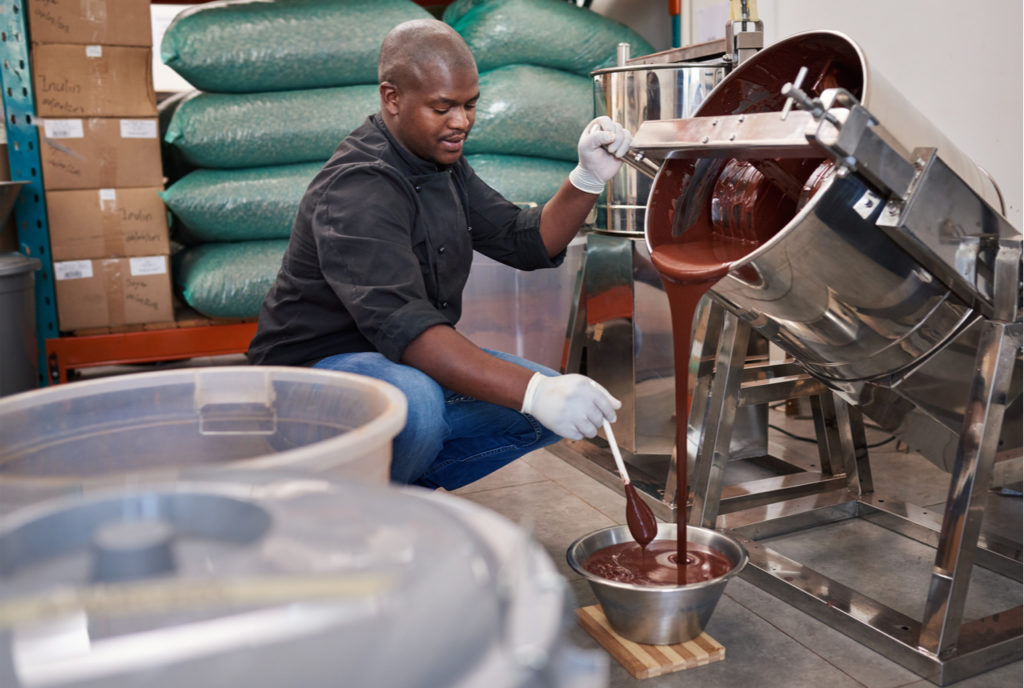 Opening a restaurant often requires purchasing a significant amount of commercial equipment. This translates into a large outlay of capital before you even serve your first customer. While leasing is one option for obtaining restaurant equipment without having to invest loads of upfront capital, buying is almost always a smarter financial decision because of the long-term costs and potential tax deductions.
However, for cash-strapped restaurant owners, there is often not sufficient capital to buy the newest, most advanced equipment. This doesn't necessarily mean that buying is out of reach. Rather, it just may require a little bit of sleuthing and comparison shopping to hunt down the right items at an affordable price. The following places are often where you can find those hidden, inexpensive gems to get your restaurant cooking while still staying within your budget.
Restaurants Going Out of Business
According to many industry studies, nearly a quarter of all new restaurants typically fail in the first year. This means that there are a lot of restaurant owners out there who are selling their equipment to cover their losses. One of the best ways to snap up affordable restaurant equipment is to keep your finger on the pulse of your local competitors. If a neighborhood café, pizza shop, or fine dining establishment appears to be failing, it may be the right time to make an offer on their kitchen equipment. Not only may you be pleasantly surprised by the price you're able to get, you might make a new friend in the industry and source some new employees, too.
Auctions
Of course, not every restaurant owner who is closing a business wants to work directly with new business owners. Many will use auction service providers, like Rasmus Auctions, to liquidate assets that they no longer need. The benefits of buying equipment in an auction is that the provider will give detailed identification of each item, and an evaluation of current quality, along with overseeing the sale. In some cases, the provider will even coordinate the delivery of the items to your restaurant. In auction, you may pay a slightly higher price for equipment, but you will typically find prices to be well below those of new items.
Some auction service providers offer online inventories and valuations, along with the ability to buy assets across the country. There are also often bulk sales to sell off large inventories to a single purchaser at a discounted price.
Damaged Appliance Sellers
Are you looking for new appliances like refrigerators and ovens at a discount? One option is to check out the open box, scratched, dented, close out and discontinued inventory in stores catering to the restaurant industry, as well as in big box retailers like Best Buy and Costco. Often the prices are slashed in half or more, and because these items are still new merchandise, they will be under warranty.
Garage Sales
Most people think about their neighbor's garage sale as the place to pick up some used paperback books and maybe a tennis racket. Yet, with many businesses being operated from home offices, it's not uncommon to find a photocopier, a computer screen, or a perfectly functioning adding machine sitting on someone's front lawn. It's even been known to happen for restaurateurs to sell their used kitchen equipment from their garage. If you're in the market for used restaurant equipment, make it a habit to check out weekend garage sale ads in the local newspaper and on Craigslist.
Resale Stores
Hotels, resorts, chain restaurants and larger retailers often donate damaged or outdated equipment to non-profit resellers like Habitat for Humanity ReStores. It's not uncommon to find commercial sinks, work tables, dishwashing equipment and even dining room tables and chairs that can be bought at a fraction of their original price. Not only does the donator of the items get a tax break for giving away these items, your purchase goes to help those in need, making it a win-win for everyone involved.
Need Capital to Purchase Your Restaurant Equipment?
Whether you're just entering the restaurant business, want to make improvements to an existing location or you're working on your expansion plans, capital is needed to buy equipment. When you don't have a source of ready cash, it may be the right time to find a lender that you can work with.
Banks do offer small business loans, but they are often reluctant to work with restaurants because of the high failure rate in the industry. Other options? Using credit cards to purchase big ticket items like appliances can drown you in debt that you'll be paying off for many years. Another solution is applying for an American Express® Business Line of Credit.
As the number one provider of small business loans, American Express® Business Line of Credit gives restaurant owners the ability to secure working capital to buy equipment when they need it. Applying is fast and easy. Businesses can quality for lines of credit ranging from $2,000 to $100,000. There is no application fee, and there is no obligation until you take cash.
Have you scored a great deal on equipment for your restaurant? Share your story with us in the comment section below.