How To Hold Your Business Fort Up When Competition Moves into Town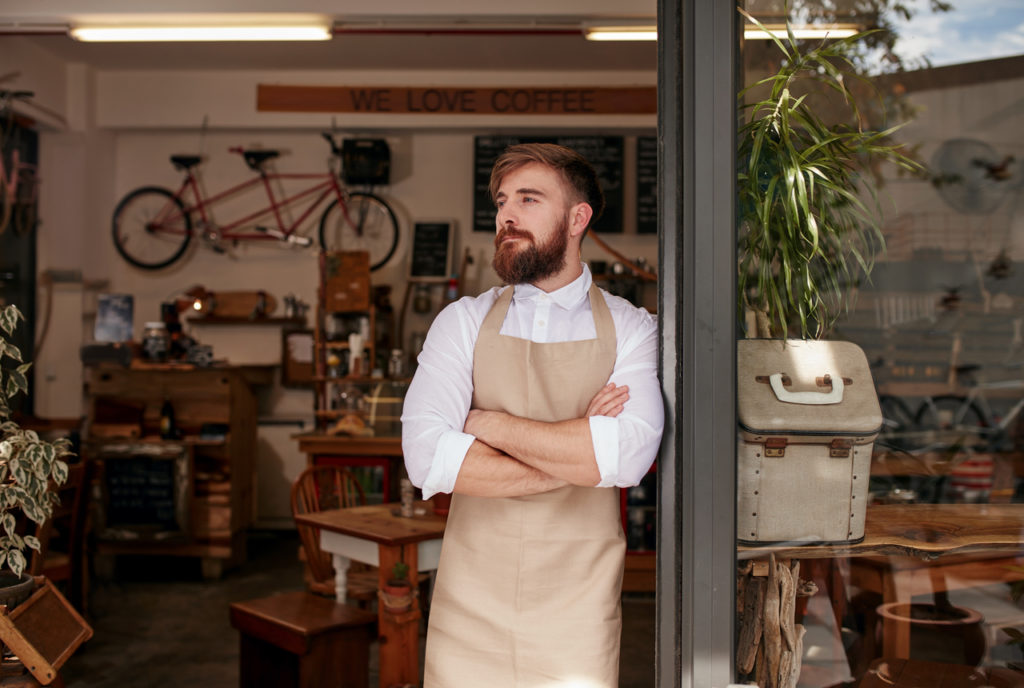 As a small business owner, when competitors move in and try to take your customers what can you do?  To keep your loyal customers and attract new ones you must have a competitive advantage; something that differentiates you from the competition. Any successful entrepreneur will vouch that knowing your competition and how they operate can end up being the best advantage to have as a small business owner. It is important to recognize how competitive forces can alter your small business strategies so that you can take meaningful steps towards growing your small business and helping it thrive. So when competition moves into your target market, pay attention to what they are doing that you aren't, that way you can eventually stay a step ahead of them. Competition truly pushes you to take a look at your business, ask the hard questions and see what you can start doing better to appeal to your target market. You must identify your competition, analyze yourself and your competition and then strategize how to gain and edge over them. Here are a few tips for dealing with your competition so you can keep your business running smoothly.
Research Your Competition 
When researching your competition make sure you look at their marketing strategy, their target demographic and most importantly what they do differently from you in terms of meeting their customers' needs, values and expectations. To compete with other businesses like yours you must make your product or service better than theirs, or tailor it specifically to the needs of your consumer base so you don't loose them to the competition. Regularly monitoring your competition helps you asses your own business better as well because you will be exposed to new product and service trends, advances in marketing, different sales and conversion techniques as well as customer service techniques.
One of the best ways to keep an eye on your competition is to set up a Google Alert for their business name and yours as well. This is a great way to monitor marketing techniques and to see if their business is getting more media coverage than you are. You should also follow their social media pages to monitor their likes and engagement.
You can also reach out to your customers for their opinions. This is a great way to gain valuable customer insights while also getting insights on your competitions. Ask them for an honest evaluation of your product or service and ask them what they get from your competition that they do not get from you.
Blatantly introducing yourself to your competitor can't hurt either, in fact it shows confidence and that you respect them, and in turn it is likely to make them respect you as well. This also offers the opportunity for you to build a relationship with your competition that can end up  being mutually beneficial. You can both learn from one another and grow, and if you grow into separate areas of your industry you can end up working together on future products or events.
Once you have a good idea of who your competition is your can asses them and come up with tactics and strategies to help keep your business thriving.

Analyze Your Research
Knowing the big picture of who your competition is allows you to understand what they are doing better than you, what they are doing differently from you and what their strengths and weaknesses are. Knowing their strengths is great, but knowing their weaknesses can prove to be even more valuable because it shows you what areas of the market have a void that needs to be filled – and those are the areas you should concentrate on.
Capitalizing on your competitors' weaknesses is the most effective way of keeping your business afloat in the face of competition. Online reviews are a good place to start when analyzing your competition because it gives you a clear understanding of what their customers like and dislike about their product or service. Having all this information makes it a lot easier to tailor your business in a unique way to meet the needs of your target consumer base. Other ways to analyze your competition include: looking into their advertising methods, rewards programs and pricing scales as well as their customer service programs.
Gain A Competitive Advantage 
Gain an edge over your competition by creating a strategy for a unique and innovative business plan that makes it difficult for any other business to compete with. This could mean decreasing costs (but be careful you don't want to hurt your bottom line!) or you could offer a complimentary product to go with the services or products you already offer. You could even team up with another business in a parallel industry to offer your customers better deals and things they normally buy together. For example Nike began offering a workout app that connected to a device you could buy to put in your shoe, the app is only available on iPhones, meaning Nike and Apple had to team up to come up with an innovative idea to increase the sale of Nike brand running shoes.
Making sure your customer service is above par is one of the best ways to draw customers in and keep them. When people know that your business will go above and beyond for them they tend to become loyal customers and refer their friends. Take the department store Nordstrom for example; their customer service team works tirelessly to make sure every customer is a happy customer. You can even return a product to any Nordstrom store months after purchase if it becomes damaged – no questions asked!
Once you have analyzed your competition you can ramp up your marketing efforts to reach your target market better. What channels are your competition making use of- those are the channels you want to be on too. Come up with a marketing strategy that is sure to hit your demographic but also exemplifies your business goals, mission and model.
So when a new guy moves into your niche take active steps to make sure your business can survive the competition by researching, analyzing and making all the necessary adjustments to your business model. Above all make sure you are keeping your customers happy, they are the ultimate judges.