Small Business Ethics Policies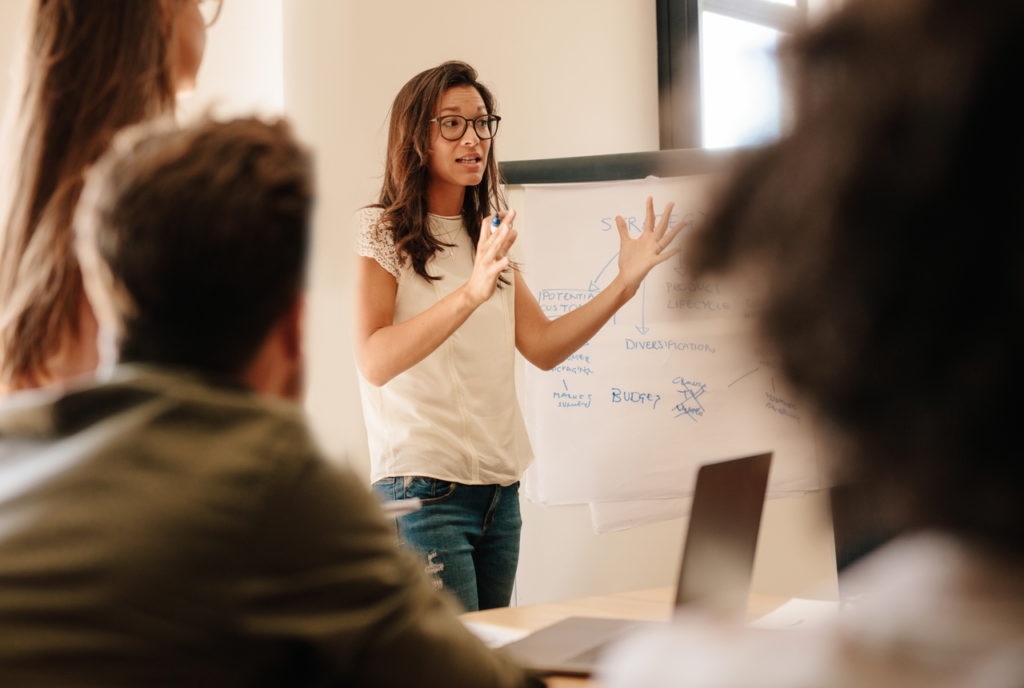 What ethics or moral values do you think are important in your everyday life? What ethics do you think should be applied to your professional life? Ethics, morals, and values tend to command the way we live, so having a sense of which ethics are important to the people around you can help you stay grounded and live a healthy and happy life. The same can be said for business ethics. You want to surround yourself with like-minded individuals who share your capacity for morals and values; otherwise, the business will not run successfully.
Business ethics are moral principles that govern how your business operates, and they are relevant to your business as a whole and to your individual employees. In fact, business ethics make up a large part of your company culture. Every business operates based upon its own guidelines for what it deems "right" and "wrong," meaning it can be extremely helpful to have a written code of ethics for all employees to read and agree to for the sake of keeping your whole business on the same page. Having a clear code of ethics can help your small business determine its goals, values, and priorities. It can also act as a safeguard for possible future discrepancies if you ever get into legal trouble.
For small businesses, moral and ethical codes are in high demand not only because there is no universal small business code of ethics but also because time and again, small business owners exhibit exemplary values and ethics. Here are some tips to keep in mind when putting together your own business code of ethics.
Why Introduce an Ethics Policy? 
Ethics is an equalizer. It insures that no matter what, every employee, client, and partner of your business will be treated the same way – with honesty, respect, and integrity. Successful businesses are conglomerations of people who work toward the same code of behavior to guide how they think, make decisions, and service their customers. How you and your employees act impact the reputation of your business as a whole.  It is the responsibility of your business to always be transparent, honest, and act with integrity.
Set Priorities
Your code of ethics should work in conjunction with your mission statement and the overall goal of the company. When writing your business code of ethics, you need to take all your office policies into account because rules of conduct will play a large part of your ethical code. Remember that this code is not just for employees. It applies to any partnerships, vendors, and outsourced work. So you need to address the following in a business code of ethics
Social responsibility of the company and employees
Goals of the company
Guides and rules for employees to follow in any situation that could arise
The first thing you need to think about when writing out your code of ethics is the values that are important to your business as well as the boundaries that need to be set.  Values should be things that you look for in employees and partners and boundaries should be things you would never want to do. This will be your basic framework for your code of ethics.
Setting up a code early on in your business can help your company grow into a business you always wanted because it sets clear guidelines for future employees on how to act and handle every situation, keeping your employees close to your company culture.
Consult Employees
Your employees are a massive part of your company; therefore, they should have some input on what your code of ethics looks like. Because a code of ethics is so central to the company culture, be sure to talk to all employees about ideas for the code. That way you can be sure that they will understand and agree with it. Ultimately, giving employees the opportunity to contribute to the code of ethics will make them understand why it is so important and why it contains the principles that it does.
It could even be helpful to have a company meeting to discuss the important issues so that no one gets caught by surprise when the new code of ethics rolls out. If your employees are reluctant to say their ideas in front of everyone, another suggestion is to have an anonymous box where they submit ideas for the code.
Don't Be Scared To Be Specific
Although you don't want to get too detailed with your code of ethics, it doesn't hurt to put some examples of ethical dilemmas in there to refer to in cases of actual discrepancies. A couple of topics you definitely should not avoid are workplace romances and nepotism. No matter what your policy is regarding both situations, make sure there is a clear and outlined procedure to follow.
Make An Ethical Authority Figure 
Once a code of ethics has been created, it will need to be implemented. This means a copy of the code must be sent out to every single employee, and in most cases signed and returned to the human resources department. In most cases, it also makes sense to put a person in charge of applying updates to the code. This person will be a compliance officer who is most likely from your human resources department. This authority figure should be personable, reliable, honest, and committed to the company and the code of ethics. This person's job will be to handle any ethical transgressions as well as update the code as he or she sees fit.
Overall, a code of ethics can help your business show your customers that it values honesty and integrity, creates definitive terms of ethical behavior for your employees, and helps you and your employees make difficult decisions when you find yourself in a gray area. Remember when creating a code of ethics, think about your overall company culture, your mission, and goals as well as your expectations of behavior from your employees. Having a code of ethics for your business is important because it communicates how you want your company to grow and thrive in the future.