11 Cheap Businesses to Start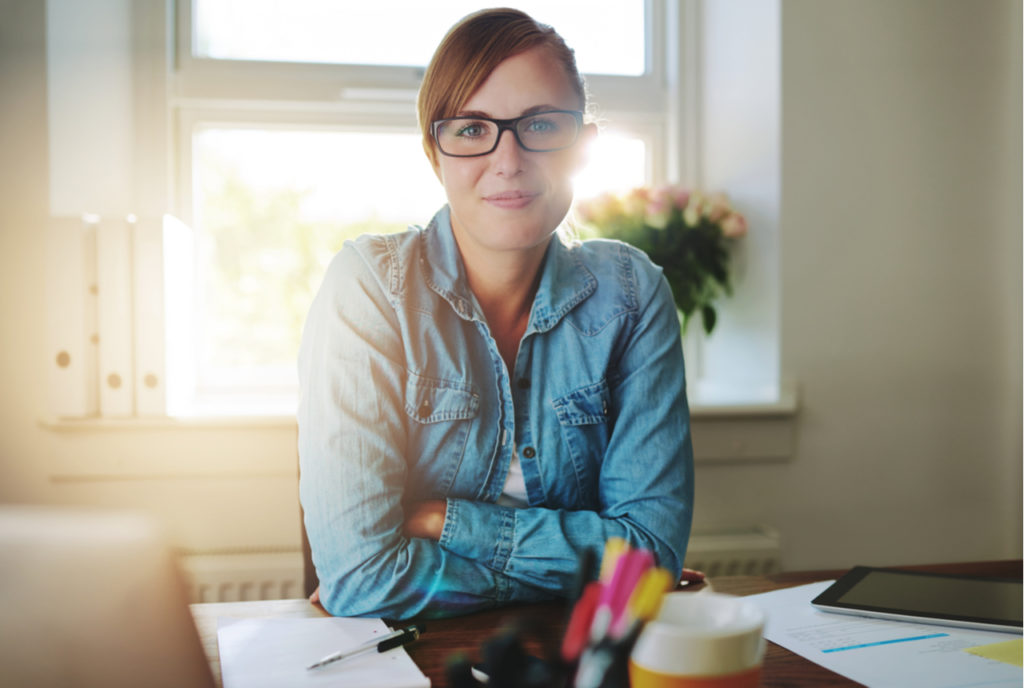 When it comes to the dream of starting your own small business, you might be putting it off until you have seed money saved up. What you might not have considered is the lean startup method, in which you build an enterprise on a shoestring budget and expand as your success grows. The secret is to choose a business that doesn't require much money at the outset. Think about your skills and be creative about how you can sell these talents to others to make money on the side. Consider this list of our favorite 11 cheap businesses to start, and get ready to launch your own company sooner than you ever imagined possible.
Used Book Sales
The profit margin for used textbooks is high, so this venture can be especially lucrative if you live in a college town. Browse used bookstores, library book sales and garage sales for old books in good condition, rare items and other finds. Use a website like Bookscouter to determine the value of these books in the online market, then sell them through a third-party site like Amazon or eBay. You might even have used books around the house or in storage from your own college days, so you can start this business for exactly $0 by selling them for quick cash. Other costs to think about beyond the minimal price of used books include online vendor fees once you build up a healthy business, the gas costs of scouring your town for used books and the storage cost if you begin to build up an inventory beyond what you can comfortably fit at home. Helpful skills include the patience to sift through tons of worthless paperbacks to find hidden treasure and market knowledge of what tends to sell.
Books aren't your bag? Try vintage clothing, antiques, used toys and other items that are plentiful on the resale market. If you are experienced with online selling but don't necessarily like the treasure hunt involved to build up an inventory, charge a fee to help others clean out their basements through online sales. Many in this line of work charge an hourly or per-piece fee in addition to a percentage of the profit.
Bookkeeping Services
If you have a knack for numbers, target other small businesses who may need help with their books for a venture that Entrepreneur magazine calls one of the best businesses you can start for next to nothing. An accounting degree and certification aren't required to sell basic bookkeeping tasks, including but not limited to creation and maintenance of balance sheets, income statements and monthly, quarterly and annual financial reports. You can use free online bookkeeping tools and market your services to friends and family through social media. Rely on grassroots networking to pitch your services to local businesses. Even tax preparation is a business you can enter into with no formal experience if you study the ins and outs of taxation laws for a few months.
Consulting
Do you have expansive knowledge in a specific area? If so, you can sell this knowledge to others to create a healthy profit. The best part of this type of business is that the opportunities are endless. Whether you teach private yoga classes or help a new business set up their computer networks, you can do so with just the cost of creating a website and other marketing materials. Using the lean startup approach, do a few pro bono projects for connected acquaintances who will tout your services to others in exchange for help in your niche area. You can rely on social media marketing as you get this business off the ground. Start a blog about your niche area to position yourself as an industry expert. In 2017, Mashable called consulting the best business to start for cheap or free. The Balance suggests spending your first $20 as a consultant on attractive business cards and a cup of coffee for a prospect.
Social media marketing is a growing niche within consulting. If you love spending time on Instagram and Twitter, help companies establish an online presence that fits their brand. Online classes in search engine optimization, influencer marketing and related areas can help you build skills while you serve clients.
Do you love playing matchmaker with your friends and loved ones? Offer your Cupid skills to others as an online dating consultant. Help singles build attractive, compelling profiles, craft messages to potential partners and even take photographs and advise on wardrobe.
Dog Walking and Pet Sitting
For an inexpensive small business with daytime hours, it's hard to beat dog walking when you're an animal lover. Start by marketing your services to friends and family and in neighborhoods with lots of busy professionals. Many people prefer having a pet sitter stay with their beloved animals rather than sending them to a kennel when they head out of town on vacation or for business travel. As you build clients, you can branch out into additional services like plant care, mobile grooming or even running errands. The main cost at the outset will be pet business insurance, which costs around $300 per month depending on your area.
Child Care
If you love kids and have babysitting experience, take it to the next level by marketing yourself as a date night sitter for busy couples. Care providers who don't mind working nights and weekends can charge a premium for their services, especially during wedding season and on big holidays like Valentine's Day and New Year's Eve. Take the old-school route by creating flyers and distributing them in neighborhoods with lots of kids, as well as at your local school, library and community center. Sites like Care.com also allow you to create an online profile where you can even add a verified background check, first aid and CPR certifications and other qualifications that give parents peace of mind. Prefer to work during the day? If you have space in your home and some funds set aside for state certifications, you can open your own home-based daycare center. This is a great route for parents who are already staying home with their own children.
Virtual Assisting
Those who have outstanding administrative and computer skills can market these talents to individuals and businesses who need help with computer-based projects. Virtual assistants do everything from building databases and spreadsheets to online research and data entry to making executive travel arrangements, planning meetings and even organizing digital photos and files. Start out by providing your skills in a specific niche, such as multimedia file organization, and branch out as you build confidence and gain new clients. The versatility of this business makes it an option for just about anyone with a bit of online savvy and access to a phone, computer and speedy internet connection.
Tutoring
With free platforms like Tutor.com, it's easier than ever to market yourself as a tutor in specific subject areas. Niche areas could include SAT and standardized test prep, high school subjects, writing coach, English as a second language and countless others. In addition to getting online clients that you tutor through Skype, you can also advertise your services through local schools and libraries to build a client base for in-person tutoring sessions. A tutoring business isn't limited to academic subjects; consider teaching guitar or another instrument, computer skills or any other area where you have skill, talent and passion. Business cards and a basic website are your only start-up costs.
Senior Companion
The United States has a larger senior citizen population than ever before. As baby boomers get older, they increasingly prefer to "age in place" in the comfort of their own homes. Advertise yourself as a non-medical home care provider who can spend time with elderly loved ones. If you're prepared to provide cooking, cleaning, companionship and other types of basic assistance, you can develop a healthy small business by catering to busy members of the sandwich generation who are simultaneously raising their children and caring for aging parents.
Contracting and Cleaning
If you already DIY your own home projects, why not charge an hourly or project-based rate to do the same for others? Since you probably already own the tools you need, this business is virtually free of start-up costs. Post pictures of your work online and let your creativity and craftsmanship bring clients your way. From small projects like hanging pictures and fixing clogged sinks to large remodeling jobs, you can choose your level of comfort and fill a local niche.
Maybe you're not handy, but you're great at giving the place a good scrub. Advertise your hourly cleaning services. Some entrepreneurs also offer to do special projects like laundry, organizing or car detailing.
Errand Service
Maybe large grocery stores in your area offer delivery, but what about small specialty stores? If you live in an area with a lot of busy professionals and older adults who may be less mobile, consider a personalized shopping service. Grocery delivery can easily be expanded into other areas as you build a clientele. You can even take credit cards if you get a basic PayPal or Square reader, which is a relatively small start-up cost. You might even already have a truck or van.
Have a knack for fashion? Help someone who recently lost weight or who needs a wardrobe for a new job, choose new items that flatter their figures. Plenty of people are too busy to shop or just plain don't like to go to the mall; let this work to your advantage. Start a fashion blog showcasing your wardrobe creations and build a social media following to help you market these services. Pinterest and Instagram profiles will also drive attention to your business.
Photography
If you have a decent camera and an artistic eye, you can potentially profit as a freelance photographer. Many who pursue this venture specialize in event and lifestyle photography, such as weddings, portraits, newborn and maternity and other niches. Others pursue editorial or journalistic work. Even if you're a hobbyist, you can sell some of your best photos online through stock image sites such as Getty Images and Flickr. Once you build a following, you can launch your own site and even take images on spec for clients.
Tips to Keep in Mind
When you want to start a business without a lot of cash, focus on a service rather than a product. Product-based ventures are much more expensive to start because of the need for inventory and storage. Think about the value you can offer to others by doing something they don't want to do for themselves: Preparing legal documents, standing in line, doing yard work and organizing closets all come to mind. Teaching others a specific skill is also a hot market. Think SAT prep, vegan cooking or yoga. If you're great at something, chances are that others out there would pay to gain your knowledge and expertise.
Word of mouth is the best way to get your business off the ground. Consider offering free consultations that provide real value to potential customers. This lets them see how you can solve a problem for them, which is often the push people need to purchase a specific service. Many would-be entrepreneurs never succeed because they don't like to talk about their services with others. Get used to marketing yourself and talking about how your skills can solve a common problem or provide value.
When starting a business on a shoestring, it can take time to create true profit. Once you have a stable client base and income, you can think about taking steps to expand, whether that means renting an office location or hiring help. When more capital is required, consider exploring the offerings of an online small business lender. A company that offers flexible terms and easy application requirements can help you access the funds you need to take your venture to the next level, minus the hassle that you don't need as a busy entrepreneur.