Taking the Plunge: Starting a Small Business After a Layoff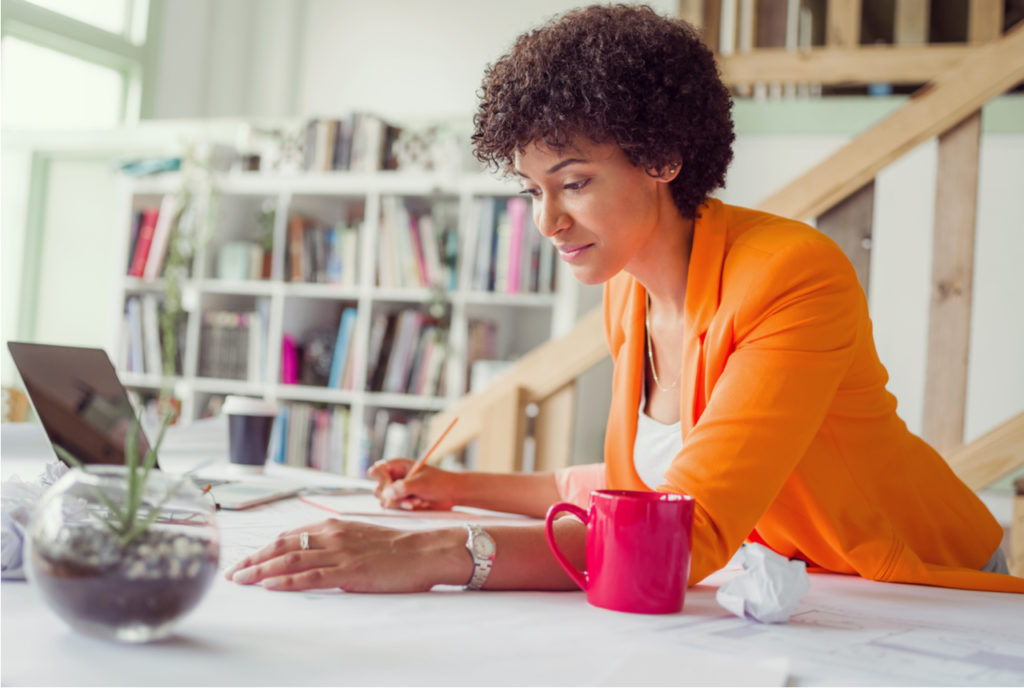 Getting laid off from a job can be stressful and discouraging – but some people decide to use this time of stress as an opportunity to create an even better life for themselves by starting a small business. Maybe you've had a business idea that you've been thinking about for awhile, but it never seemed like "the right time" to start a business. In that case, getting laid off can be a blessing in disguise – because the abrupt loss of your job might finally give you the motivation you need to launch your company.
Losing a job might also be a sign that deep down, you really don't want "a job" anymore – maybe your sense of restlessness or dissatisfaction with your last job was really a sign that you were meant to make a living by running your own small business. Instead of trying to keep one single boss happy, maybe you're better at building relationships with lots of different customers who all contribute to your income. Instead of getting bogged down in office politics and bureaucracy, maybe you're better at creating new products or designing a really amazing customer experience. There are lots of ways for people's talents and purpose to flourish outside the confines of a traditional job.
Some people believe that everything happens for a reason – it's natural to feel some grief and lost confidence by being fired from a job, but in the big picture, your life is not your job. Jobs often try to fit people into a narrow little box and define people by a very limited set of skills and expectations. But the truth is, you have skills and talents and resources that you can draw upon to make a living and create a better life than any one job can provide. Starting a business after a layoff might be just the right way to do it!
Here are a few tips on how to start a business after losing your job:
Check On Your Unemployment Benefits
Most of the time when people lose their job, they qualify for unemployment benefits – this is money that you've earned by paying into the unemployment insurance system, and it's meant to help replace a portion of your salary so you can get back on your feet and find a new job. Many people who want to start a new business after a layoff try to live off of their unemployment benefits as long as possible before their new business starts generating income. But in many states, if you start a full-time business, you will be disqualified from collecting unemployment.
Look at Your Existing Skills and Resources
Starting a business after a layoff is not always a matter of completely reinventing your life – sometimes you'll have more success by building a new business off of your existing skills and talents. Ask yourself: What are you already good at? What do you already love to do? What have you already been getting paid to do? How can you adapt your skills and talents – the things you loved best about your old job – into a new line of work? For example, maybe you had a job in Human Resources; perhaps you can start a new business as a recruiting consultant. Maybe your old job was in software development, and you can start a new business developing apps for corporate clients. A consulting business or professional services business is also a great sort of business to start, because it doesn't require a lot of startup costs (unlike, say, a restaurant – which requires lots of capital).
Make a Business Plan
Before you start investing lots of time and energy in a new business idea, take the time to write a business plan. This is a good exercise to go through to help clarify your business idea, specify your target market, and figure out how you're going to find customers and compete with other established businesses. Your business ideally should have some other companies already in the industry who are doing what you want to do – this is a good sign that a market exists and that there are lots of customers willing to pay for the product or service that you want to offer. You might also re-evaluate your idea and try to find a lower-cost version of your business before launch – for example, maybe you wanted to start a restaurant, but decided to test the concept by launching a food truck instead. Food trucks are much less expensive to launch than a fixed-location restaurant – and if your food truck is a big hit, you can always expand to a bigger restaurant in the future!
Start with Your Inner Circle
Every business lives or dies by word-of-mouth marketing. Getting people to talk about your business and refer customers to you is often the best way to get your company up and running. If you're starting a business after losing your job, the best way to supercharge your marketing is to start by talking with your inner circle of contacts, colleagues and friends – make a list of 10 or 20 people who know you and trust you and believe in you. Then call them and set up a time to talk in person, and tell them about what you want to do. Ask for contacts and referrals. Ask them to help spread the word. Tell them, "Here's my business idea. You know me well; would you be willing to introduce me to five or 10 other people who might be interested, or who can help spread the word?" Your initial list of 10 or 20 contacts will soon grow to 100 or 200 contacts – and this can be the start of your customer base.
Getting fired is never fun or easy. You might go through some discouraging days and struggle to regain your confidence at first – but if you are really serious about being an entrepreneur, losing that job is going to be the best thing that ever happened to you. Because now you finally have the impetus to get off the treadmill of traditional employment, and start living life on your own terms by running your own business!