With more than a billion Facebook users, over 350 million individuals on Google+ and another 240 million people on Twitter, the media landscape is getting more crowded every day. If you want to understand the future of business, who should you be listening to?
The following 10 leading business thinkers create content regularly, have an innovative perspective and show you new ways to look at the world. These are the 10 people you absolutely must follow if you want to know where business is heading.
Nilofer Merchant. The cowboy boots on her homepage say it all: Nilofer Merchant takes a different approach to business. A denizen of Silicon Valley, Merchant writes frequently about how business is changing in the new economy. She has also become well known for her popular TED talk alleging that "sitting is the new smoking"—so perhaps your next meeting should take place on a walk, rather than while slurping down another cup of coffee.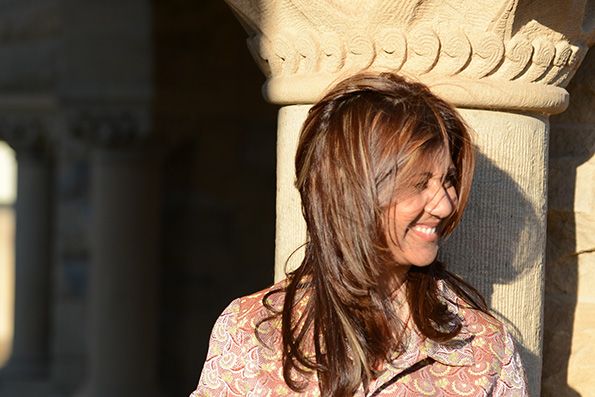 Kare Anderson. Communicating effectively is essential in today's corporate world. Take your cues from Emmy winner and former business journalist Kare Anderson, who writes about how to get your message across and lead with insight and compassion. 
Scott Anthony. Too often, "innovation" experts obfuscate rather than clarify. Scott Anthony, a Singapore-based managing partner of Innosight and the author of The Little Black Book of Innovation and other titles, shares practical tips in an engaging, accessible style that will convince you that every business owner can be innovative.
Chris Brogan. Brogan's company is called Human Business Works, and that about sums up his approach to business. Though he's known for his insights into marketing and social media, Brogan is a relentless advocate for putting heart and authenticity back into the corporate world.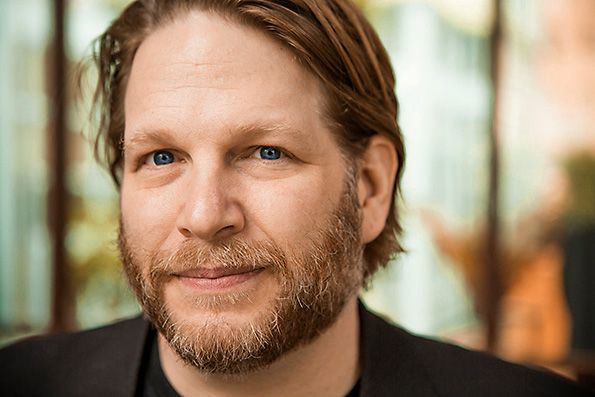 Jay Baer. His blog, Convince & Convert, is a powerhouse in the marketing world. If you care about social media (and how to measure its ROI), Baer will give you the straight scoop on how to do it right.
Eric Brynjolfsson. If you want to scare yourself silly, read Race Against the Machine, Brynjolfsson's new book, co-written with Andrew McAfee. In it, the authors (both from MIT's Center for Digital Business) take a hard look at the underbelly of technological advancement: A lot of jobs are going away in the very near future. You'd better get ready—or face a difficult future.
Whitney Johnson. A social media maven who used to run Rose Park Advisors (an investment firm she co-founded with famed Harvard Business School professor Clayton Christensen), Johnson's mantra is the importance of "disrupting yourself" in order to create a better future. A secretary who worked her way up the Wall Street ranks to become an investment banker, Johnson is also the author of Dare Dream Do, which sums up her empowering approach.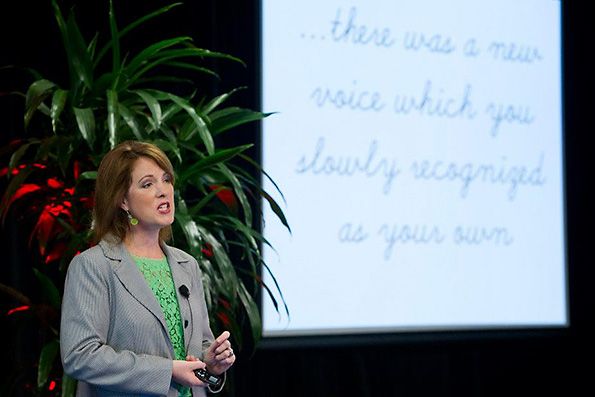 Amy Edmondson. Harvard Business School professor Amy Edmondson is a worldwide expert on leadership. Her recent book, Teaming: How Organizations Learn, Innovate, and Compete in the Knowledge Economy, offers a savvy take on the future of work. (Full disclosure: She endorsed my book, Reinventing You.) If you find yourself working on short-term projects or dealing regularly with long-distance colleagues, her insights are for you
Mitch Joel. One of Canada's marketing superstars, Mitch Joel of digital agency Twist Image is a prolific blogger and podcaster at Six Pixels of Separation. There, and in his new book Ctrl Alt Delete: Reboot Your Business. Reboot Your Life. Your Future Depends on It., he parses the nuances of social media and explains where things are going in what he terms the age of "purgatory"—an unsettled state where the old order has been displaced but the new one hasn't yet taken hold.
Rita Gunther McGrath. For years, the dream of business owners everywhere was to create a "sustainable competitive advantage." Unfortunately, says Columbia Business School professor Rita Gunther McGrath, those days are gone forever. We've now entered an era where the best we can hope for is "transient competitive advantage," and if we want to succeed, we need to master the new rules. Fortunately, through her frequent writings, she shows us how.
Who are your favorite, must-read business thought leaders? Who else should be on this list? Share your thoughts with us in the comments below.
Dorie Clark is a marketing strategist who teaches at Duke University's Fuqua School of Business. Learn more about her new book, Reinventing You: Define Your Brand, Imagine Your Future (Harvard Business Review Press), and follow her on Twitter.
Read more articles on leadership.
Photos: Courtesy Nilofer Merchant, Chris Brogan photo by Kris Krug, Whitney Johnson photo by Jakob Mosur