The holiday shopping season is upon us and for small business owners, selecting meaningful and useful gifts can be a real challenge. Holiday gifts for clients, customers, suppliers and employees should send the message that each individual is valued, and at the same time gifts should be practical in nature, so recipients can actually use them.
Business gifts are different than the gifts we select for family. It's perfectly acceptable and, in many cases preferred, to choose an item that allows for a tasteful logo or company message to be stamped upon it. That way, the recipient thinks of the company each time he or she uses it.
To make the gift-giving process a bit simpler, we've selected 10 customizable items that have the potential to provide utility and value to business stakeholders. The gifts range from $9 to just over $100, because most companies have corporate gift giving policies of varying price thresholds.
What gifts are you considering for your business this holiday season? Let us know in the comments below.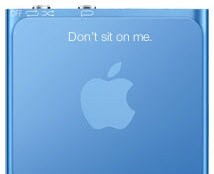 The new 2GB iPod shuffle is both affordable ($49) and adorable. It comes in five colors and allows for a free customized engraved message. Toss in an iTunes gift card and this makes for a very personalized gift option.
This is also a great idea for firms that have presentations or podcasts -- you can load them on the shuffle before giving.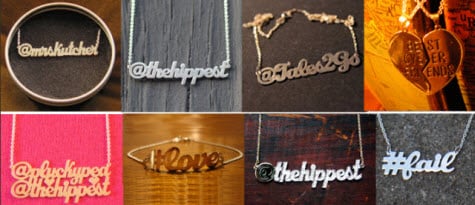 If your employees are active in social media, customized Twitter accessories could be a big hit in the office, especially among your social media team.
Survival of the Hippest makes Twitter ID and hashtag accessories, including necklaces, key chains, pins and more. Prices start around $50 and depend upon the level of customization. Because each of these items are handmade, you should allow at least two weeks for delivery from the time of purchase.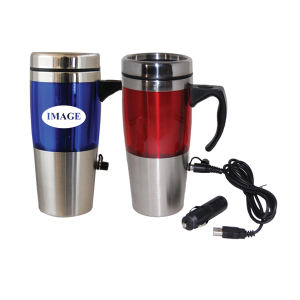 A very practical gift that people can use every day is the Dual auto/USB heated travel mug (starting at $9). While commuting to work in a car, employees can keep their favorite beverages warm with a car adapter, and when they get into the office, they can switch over to the USB plug.
Customize the mug with your company's logo, and add a gift card to the recipient's favorite coffee shop to personalize it even more.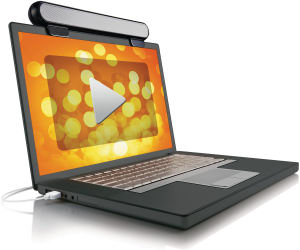 For people who do a lot of presentations or travel regularly, this light and portable notebook speaker (starting at $45) is a handy addition and something a person might not consider buying for himself.
The USB-powered soundbar sits on the top of a user's laptop screen or can stand alone. Add a company mantra to pump up your on-the-go business reps or a corporate logo to keep it simple.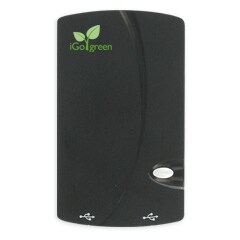 The iGo Charge Anywhere ($49) is another option for the people on your gift list that travel quite often. This handy charger enables users to keep their electronic items charged, even when there's no outlet in sight. This product can be purchased from multiple promotional product companies, making customization a simple task.
6. Custom 2GB Bamboo Flash Drive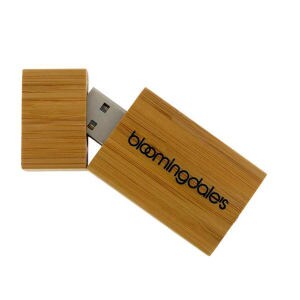 Since some companies have guidelines about corporate gift giving, one option for a small token of appreciation is a 2GB bamboo eco-friendly flash drive (starting at $11).
After gift-giving season is over, you can even order these flash drives with your marketing materials preloaded for trade shows and conferences.
7. 8GB Flash Drive Pen with Laser Pointer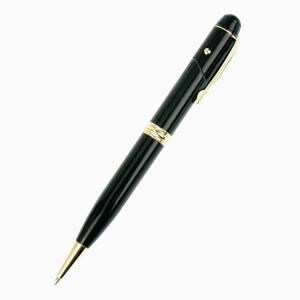 If you like the flash drive option but want something a bit more functional, check out this 8GB flash drive pen with a built-in laser pointer (starting at $30). It serves many purposes and is a very cool conversation piece. Add your logo, slogan and a holiday message to keep it custom.
8. 2GB Livescribe Pulse Smartpen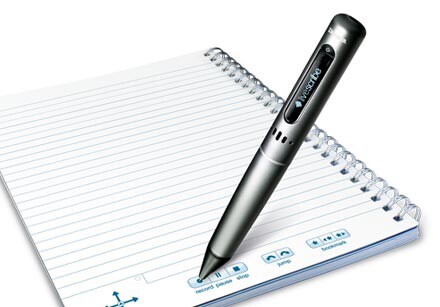 Speaking of pens, Livescribe offers a 2GB Pulse Smartpen (starting at $99) that records everything you hear, say and write and links your audio recordings to notes. This nifty gadget is great for meetings or conferences.
While you can't customize upon shipping, we recommend recording a special holiday message on each of your employees pens to add a personal touch.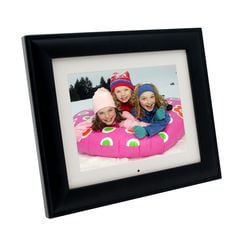 Nothing says custom better than pictures. Frank Roche, publisher of the Know HR blog, wrote a post last year entitled "Employee Engagement Tip of the Day: Take Pictures." It's so true. Photos bond us together. If you're looking for a way to bring some photos into your workplace, consider the gift of digital frames. Pandigital offers several options starting at $49.
Upload a few meaningful photos onto each employee's digital frame to get them started and to remind them of all the great times you've had together.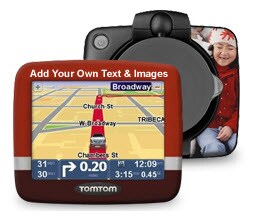 If you're able to splurge, take a look at the custom TomTom GPS ($110). It allows you to select from a gallery of backgrounds, upload images and add text to add a personal touch. This GPS unit is great for your sales team or anyone who travels a lot -- or maybe even that employee who could use a few shortcuts to make it to work on time.
Bonus: Gift Planning Tip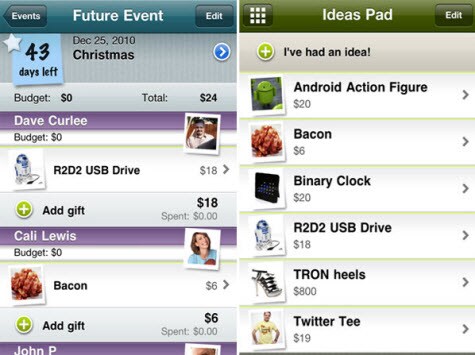 For those of you who are super planners and have already done your holiday shopping for this year but saw some nifty items you want to remember, check out the No More Socks iPhone app ($0.99), which helps you track gift ideas for next year.
Your Gift Ideas
Have a great gift idea? Maybe a gadget you gave last year that everyone loved or an item you received? Share your ideas in the comments.
Image courtesy of iStockphoto, Tomwang112