Since Google launched its Chrome Web store in December, extensions have sprung up to speed up to simplify the messy world of Internet browsing. If you're a member of the club that spends more time looking at screens than people, some simple browser add-ons can streamline many of your daily processes on the job.
We brought you a list of great Google Chrome apps for small businesses shortly after the store's opening. Here are 10 new ones that are sure to increase your web productivity while at work.
1. StayFocusd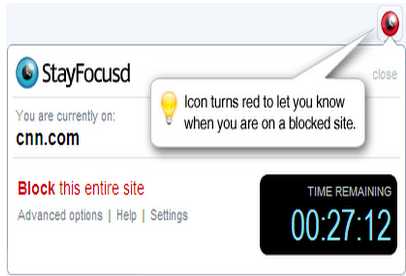 We understand it's a bit much to ask you to go completely cold turkey from Angry Birds. Fortunately for the Internet-browsing addicts out there, StayFocusd puts a cap on a list of sites you choose to limit. Whether you're wasting time on social networks, blogs, shopping or gaming, you can customize your list of restricted sites. Then, set your limit to the amount of time you will allow yourself to waste.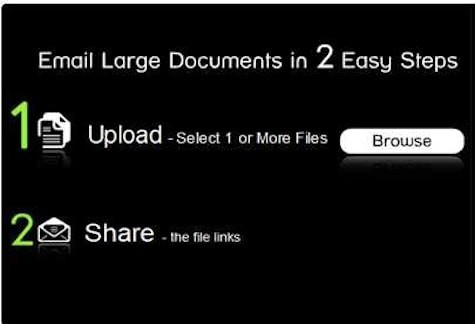 Say goodbye to e-mail bounce-back notifications for documents over 10 megabytes. The Large Document app lets you transfer what e-mail won't, and it's simpler than an external sharing site like YouSendIt or Dropbox. The Chrome extension converts your file into a URL you can share. An added bonus? No log-in information is required.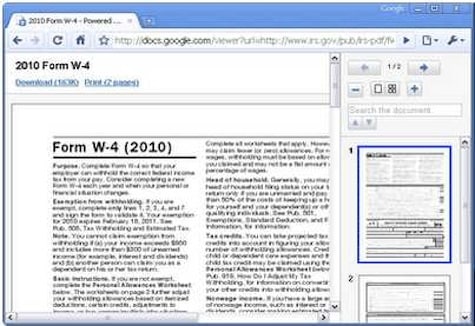 Docs PDF/PowerPoint Viewer ends the frustrating restriction of needing to download Doc and PowerPoint files to view them. Rather than wait to read several pages sent in e-mail, open Docs, PowerPoints and PDFs directly in your Chrome browser.
4. Yast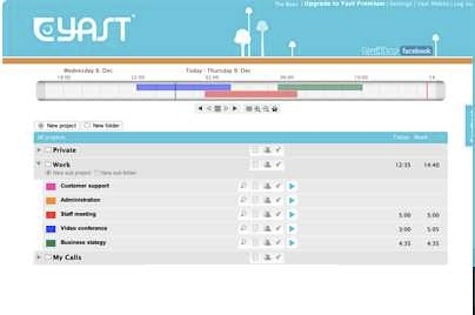 Whether you're timing your hours billed to clients or how long your lunch meeting lasted, Yast makes timing your work easy. The app generates time sheets you can comment on and color codes so you can organize all your time-related needs.
5. TabCloud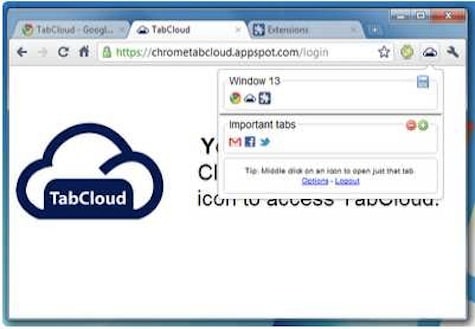 Sure, tabbed browsing makes everyone's life easier. That is, until your tabbing gets to be a disorganized mess. TabCloud lets you save browsing sessions for a later date. If you're researching a project, just save the set of tabs and return to the bunch at a later time. And, because they're stored in the cloud, you can access your tabs from any computer.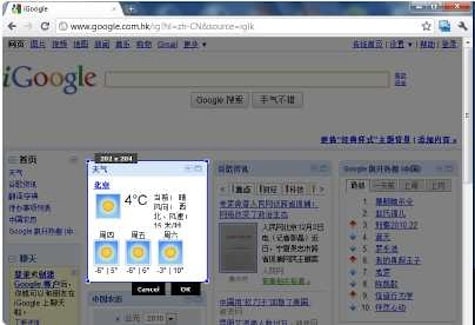 Using Screen Capture, you can easily grab stills from your browser. More transferable than copy and paste and faster than taking notes, screen shots will speed up your work online.
Fun fact: This is the very app that took the photos for this gallery!
7. Popchrom
Expedite your typing by turning your commonly used phrases into abbreviated shortcuts. Let's say you add "lmk" as a shortcut for "let me know if you have any questions." Once you have the shortcut saved, all you need to do is place your mouse over the abbreviated shortcut—in our case, "lmk"—and press ctrl+space. The expanded text will replace your abbreviation.
8. HootSuite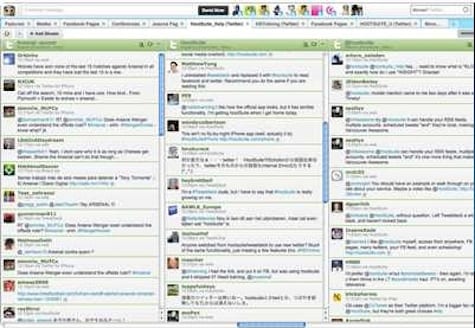 Winner of Mashable's Best Social Media Management Tool for 2010, HootSuite puts all your social networks in one simple dashboard, updated in real time. Track traffic to your site, monitor conversations and schedule messages using this handy app.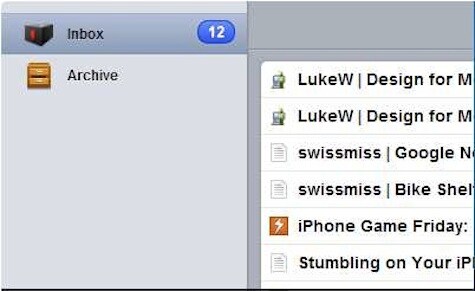 If you often find yourself distracted while reading every interesting story you stumble across during the work day, Read Later Fast can help you kick the habit. Rather than forgetting about all those interesting links, this app will store your stories in an easy to use inbox for reading at a later time.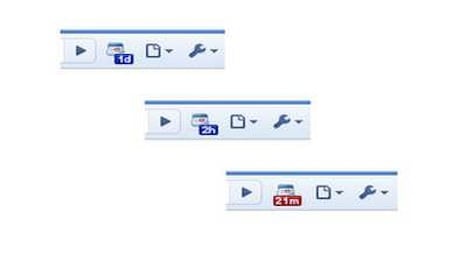 Rather than navigating between your work and your schedule, this easy app counts down until your next engagement in the corner of your browser. Google Calendar Checker's simplicity keeps you focused on meeting your deadlines and preparing for engagements.
Let us know in the comments if you are using any of these apps. Which work for you? What did we miss?