Between catching flights, coordinating with co-workers and courting clients, there are tons of opportunities to make careless, money-wasting decisions while traveling for business. Like most things in life, your iPhone and iPad are here to help. In the Apple Store, you'll find a number of apps fit for your business travel needs.
Here are 10 of our favorites, and if we're missing your go-to app, let us know in the comments.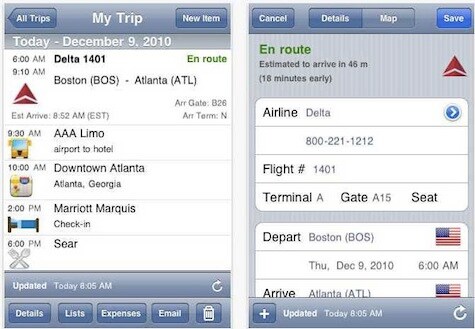 While TravelTracker Pro may feel like an hefty investment at $9.99, it may be the most comprehensive travel app on the market, functioning as your personal assistant and travel agent on the go. The app streamlines your reservations, expenses, awards programs, directions and local weather. Perhaps its most helpful feature is its easy input—just forward any new plans to TripIt.com and your TravelTracker Pro account will be updated.
2. Currency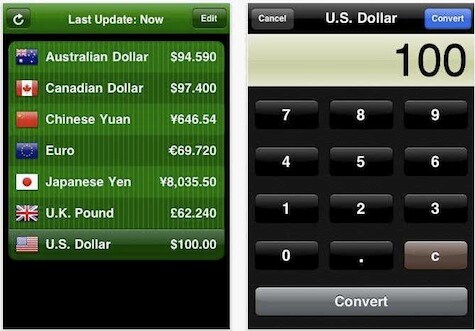 First things first. If you're traveling abroad, get yourself a good currency converter—a careless traveler can easily be ripped off by a bad exchange rate at a corner shop. Be sure to keep your exchange rates current by updating the app whenever you're connected to the Internet. Currency (the app) includes more than 100 countries' currencies, so it will be at your assistance most places you find yourself.
3. Trapster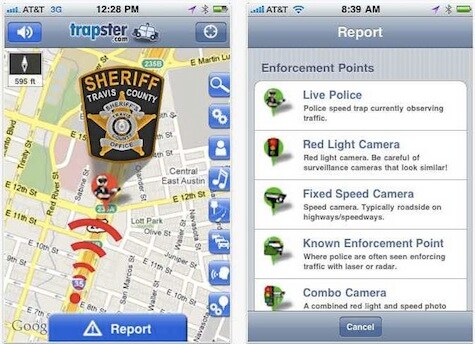 Nothing says annoying, unpredicted travel expense like a speeding ticket. With Trapster, you'll know where the cops are hiding and awaiting speeders. You'll be alerted as you approach speed traps, red light and speed cameras, as well as where you'll hit accidents and other tie-ups.
4. Babelingo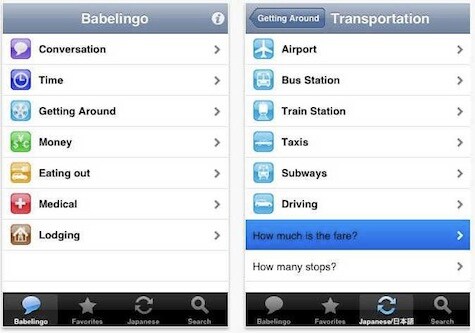 When you find yourself clueless of the lingua franca, it's best to present yourself as more knowledgeable than you may really be. Whether negotiating with cab drivers or business connections, adding some key phrases to your vocab will make you appear more culturally-savvy—and dissuade locals from overcharging you. This phrasebook download, featuring 11 languages, doesn't require a Wi-Fi connection, so you're still in luck if you find yourself in a dead zone.
5. Keypoint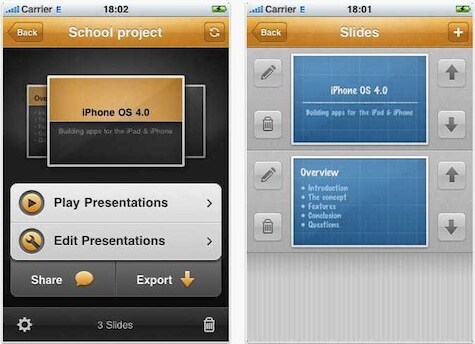 Working on-the-go has never been easier. Next time you're prepping for a speech out of town, turn time waiting in lines or sitting in transit into time perfecting your presentation. Keypoint lets you create masterful slides using a variety of themes and animations, which can be exported or shared as PDFs.
6. Expensify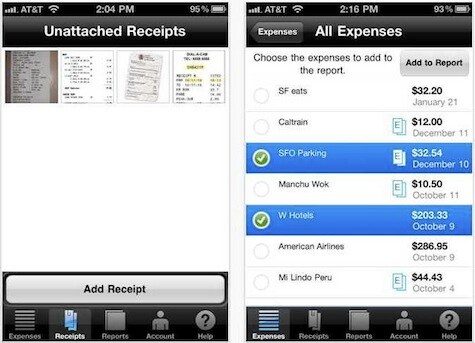 Keeping track all of your expenses can be a hassle—especially if you're prone to losing paper bills. Make sure you never misplace another lunch receipt and go paper-free with this handy expense-scanning app. You can log everything from miles driven to coffees bought for clients, and then submit your expense report straight from your iOS device.
7. Taxi Magic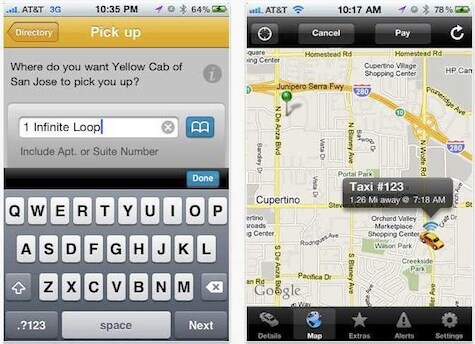 Say goodbye to dispatchers with this easy taxi-calling app. Rather than anxiously wondering when your cab will show up, you can watch your cab approach you using map view. If you're someone who's often without cash, you can charge the cab to your credit card through your iPhone and then expense the trip on an e-receipt.
8. TripDoc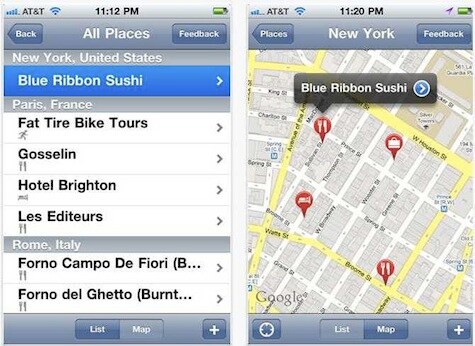 Have a lot of places to hit and need to maximize time? Use TripDoc to organize your stops onto one map. You'll quickly see the best routes for getting around, so you'll know if public transit will get you where you need to go and if you can save that cab fare. Plus, if you find yourself returning repeatedly to one city, it's a great way to store your favorite local restaurants, shops or Wi-Fi hot spots.
9. OpenTable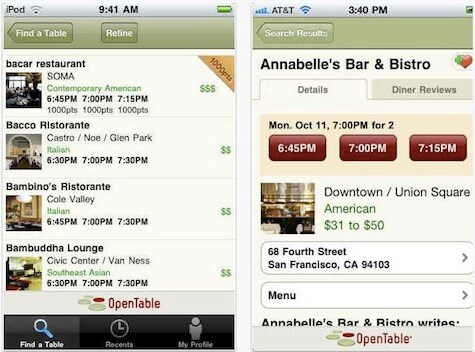 Want to impress your clients with your local dining expertise? Use OpenTable to quickly find and reserve the available tables closest to you. Unlike other dining apps, OpenTable hosts both reviews and menus, so you can make sure everyone will be happy with the food selection in advance.
10. Yammer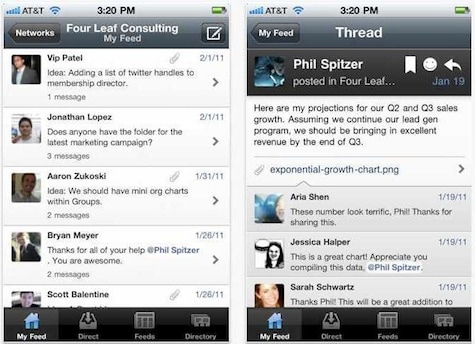 Stay in touch with your co-workers back in the office with Yammer, the free business social network. You can ask questions, collaborate on ideas and share the latest developments from the road. Yammer can significantly increase connectivity among co-workers who often work remotely, making your team more efficient.