This article was originally published on Mashable. 
Are you the type of person who never leaves the house without your ballpoint pen? I didn't think so. For the connected professional—that person who checks Twitter every hour and would rather give up carbs than Wi-Fi—knowing about the latest technology is crucial. Using the right digital tools can save hours of work (or, 20 minutes right when you need it). Whether you're looking for a better way to schedule your day or need an extra boost of smartphone battery while traveling—make sure you have the following tools in your arsenal.
Travel
Your mobile devices are amazing—except when a dead battery renders them useless. The Mophie case is made for Samsung and Apple devices, and can double the battery life of a device. Don't hop on a long plane ride without one. Increasingly, businesses are offering Wi-Fi for free. But if you're like me, you've found that free Wi-Fi doesn't always work. If you'd like to take things into your own hands without killing your wallet, take a look at the Karma. Unlike tethering, which requires a monthly fee to your wireless provider, the Karma is pay-as-you-go. Plus, when someone mooches your Wi-Fi signal, you actually get rewarded. Speaking of generosity, have you ever had to ask for a turn at the power outlet inside an airport? Those buildings weren't built for an age when everyone has 3+ chargeable devices. Bring with you this mini surge protector with a USB charger, and the power will go further.
Home Office
The computer mouse is so 1999. And if you've tried a Magic Mouse as a nice hybrid, just know that it's great for a hybrid. There's a reason gestures are expanding beyond laptop trackpads and phone screens—they're incredibly efficient. Go for a Magic Trackpad or a similar product from Logitech or Dell. One great feature of these trackpads is that unlike a mouse, you can put it wherever is comfortable—you're not limited to a mousepad or a perfect surface. If the freedom is addicting, you'll want a Bluetooth or wireless keyboard, as well. You can put your laptop on a stack of books to get the monitor up to eye level, then put the keyboard wherever's comfortable. Or sit on a couch in front of the TV, with your laptop on a side table and your keyboard in your lap—the possibilities are endless. Here's a highly rated keyboard from Logitech.
Messaging
Based on recent news, you might have wondered if the NSA is reading your text messages. If you have a company-owned smartphone, your employer could be reading them, too. Sure, you might not have any big secrets to hide, but if you like your privacy—or are discussing intimate matters with a coworker or personal relationship—you could use an app that encrypts messages. TextSecure for Android encrypts messages both as they're transmitted and on your device (you'll set a passcode specific to the app). ZipaClip is a similar app for iOS which also allows you to "recall" messages you've already sent. While currently in beta, Hemlis will be available on both platforms and is built in reaction to the Snowden leak, and if screenshots prove correct, the app looks as nice as your default messaging app.
Expenses and Payments
When all your work lives online, it's frustrating that money still comes in paper and plastic. Slowly but surely, innovators are making waves in the genre of finances. One to get immediately, if you don't have it already, is Venmo. You can connect a credit or debit card, or checking account, and pay or charge people in your social networks. It's great for splitting a dinner bill or even paying rent.
Delivery
Sometimes it feels like grabbing lunch is a hassle when you're in the middle of a project. Tired of all the options that offer delivery? There are more and more third-party programs that offer delivery of food or other goods. Check out WunWun and Postmates, which allow you to order pretty much anything in your city, on demand.
Calendars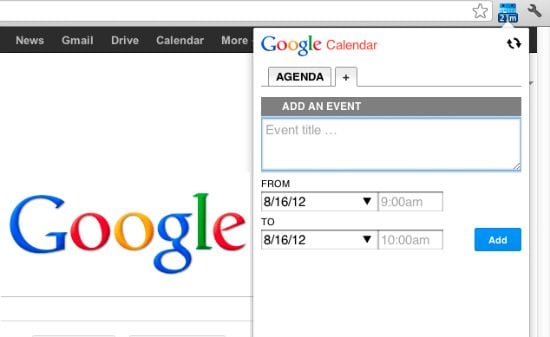 The little black book of appointments and travel plans was among the first to go digital—and it makes sense, because search and planning for dates far in advance are difficult to achieve in paper. But what's the best program? The most widely used cloud calendar is Google's. It is a default for many people and syncs well with other programs, such as the Calendar app that's built in to iOS. New calendar apps rarely launch without the functionality to sync with Google Calendar, so it's a safe bet. You might also try the Google Calendar extension in your browser (saves you a tab) or Sunrise, an iOS app that integrates with Facebook events and Google Maps.
Photos from top: Shutterstock, google.com