Want to send a small thank you gift to your best customers for the holidays? Anyone can send candy or fruit, but send one of these budget-friendly gifts and your customers will appreciate the thoughtfulness. We did the shopping around, so you don't have to.
Graze ($24)
Instead of those sweet chocolate gift boxes, send your customer healthy snacks for four months so they'll remember you past the holidays. Boxes are put together for customers based on their preferences with 90 nutritious snacks to choose from.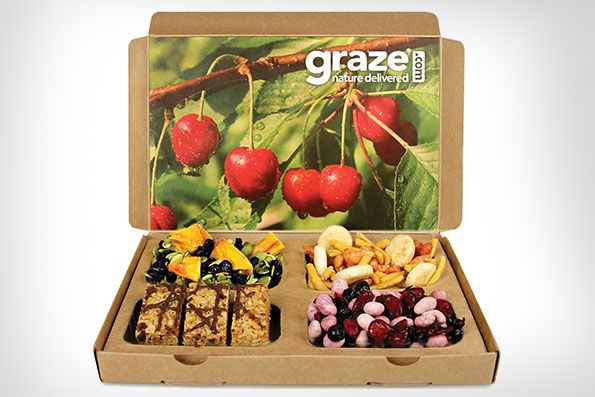 Ball Decision Maker ($11)
Indecisive client? This fun desk toy is part paperweight, part very sleek and stylish "magic 8 ball," that can help take the stress out of, or at least introduce a little humor into, making those big decisions.
Lumiball ($25) 
Perfect for the golfing customer on your list who has everything, these golfballs provide maximum visibility in bad weather, early mornings or late-afternoon rounds. They stay lit for eight minutes after impact so they're easy to find, especially when buried in the rough.
Emitips ($10)
Great for clients in colder climates, Emitips can turn any pair of gloves into touchscreen friendly gloves, so clients can answer emails outdoors anytime.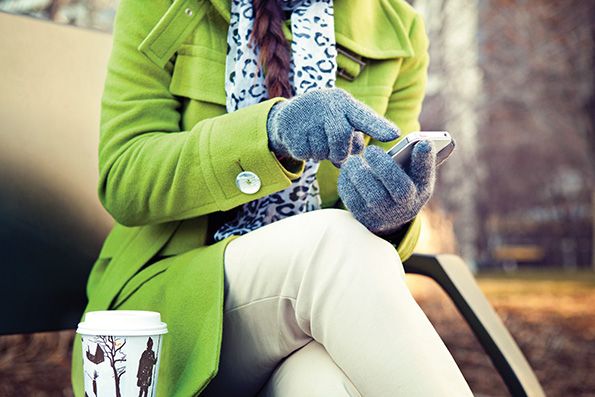 Uzi Tactical Defender Pen ($25) 
Have a client who is a CSI junkie or loves the whodunits? This tactile pen is made of aircraft aluminum, can write upside down and underwater, deliver a jab and capture an attacker's DNA, break glass should you get stuck in your vehicle (or somewhere else), and has a hidden handcuff key for who knows what. As the website says, "If you can find a situation where you use all of this pen's features and live to tell the tale, we probably owe you some sort of prize."
Kinetic Sand ($15) 
This kinetic sand is a great desk toy. You can pile, sculpt and squeeze it into any shape you want, and a "special binding agent" keeps it all together—no sand all over your office. Alternatively, it works as a great reminder of past and future vacations.
Shark Socks ($10)
Have a quirky client who's into marine life—or really loves Shark Week? If so, these socks will be a big hit.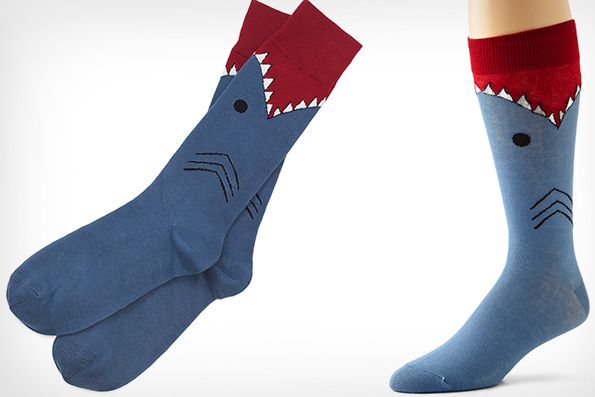 Cedar Thumb Piano ($25)
Inject music into your client's company culture with this tiny piano. It's the perfect accompaniment for singing happy birthday or "kumbaya" with employees. Easy to play, and, best of all, it's amp-compatible.
Flavored Infused Water Bottle ($15)
Help your customer go green. This reusable bottom makes plain water so last year. Simply add lemon, strawberry, orange, blueberry or watermelon for a healthy, flavor-infused beverage.
The Dipr (The Cookie Spoon) ($15)
Your customers will appreciate your help in bringing those warm childhood memories back to them. The Dipr allows them to enjoy their milk and cookies with a lot less mess. Why not buy one for yourself and further your relationship with your customer by dunking cookies with them via Skype?
Do you have a favorite business gift for the holidays?
Read more articles on customers.
Photos: Courtesy Graze, Emitips, Uncommon Goods