There are a lot of incredibly smart small-business bloggers you've probably never heard of. But they have a lot to teach you about how to run your business better.
To get the new year started right, subscribe to at least one of these bloggers on my top 10 list:
 Penelope Trunk at PenelopeTrunk.com blogs daily about all the things that keep any business owner up at night. Why follow? Raw and real, Trunk always speaks her mind, and some days, you may not want to actually read what she writes. Favorite excerpt: "The intoxication of being on a trend, and knowing how to monetize it and being excited about being right, that's what makes someone do a startup."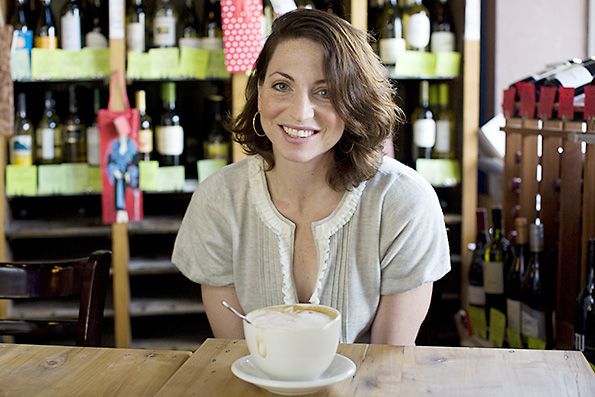 Matt McCall at VC Confidential is a partner at New World Ventures and co-founder of Draper Fisher Jurvetson Portage Venture Partners. Why follow? This very successful venture capitalist offers smart advice that's critical for every small-business owner who has an outside investor. Favorite excerpt: "As I look back over my life, the most successful or content people I know were not the most brilliant but the most determined and disciplined. Excellence came not from revolutionary thought but from dogged execution and focus."
Lori Deschene at Tiny Buddha offers daily advice for any businessperson's life. Why follow? Who doesn't need a daily reminder and tips on how to slow down, be grounded and achieve what you really want? Favorite excerpt: "The reality is that tomorrow is most certainly uncertain and no matter how many expectations we form, tomorrow will come, tomorrow will go, and it will all be what it will be."
Mike Kappel, the "Small Business Expert" at Patriot Software, writes about all the issues that small-business owners face. Why follow? Even though he runs a business full time, Kappel has built a large table of contents about a variety of issues, offering personal examples for each topic. Favorite excerpt: "Once I had to fire an employee out in the bullpen, in front of all of her co-workers. And I did it with a police escort. Why? Well ... she threatened to beat up another employee."
G.B. Oliver at Attention Getting Marketing specializes in providing marketing advice to small businesses selling online. Why follow? Well known on Etsy, Oliver has a detailed series of e-books that show online retail tactics by industry: jewelry, baby products, home furnishings, vintage goods, pet products and wedding accessories. Favorite excerpts: "Phrases like must-have, essential, breakthrough, unprecedented, industry-leading and revolutionary are very common in describing products."  "The different or unusual always gets press. Have just one product in this vein simply for the purpose of getting publicity and bringing curious buyers to your shop."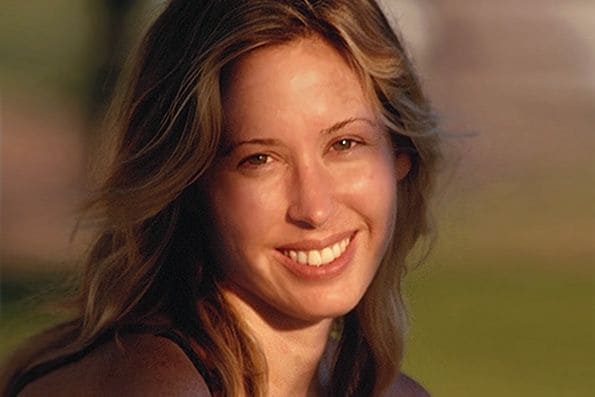 Neil Patel at KISSmetics shows that there are individual customers and prospects behind all of a company's Web activity. Why follow? You'll get advice on the next steps to take after Google Analytics. Favorite excerpt: "The first is to use the [Facebook] cover photo as an advertisement and include a link in the photo description. This way, when people click on the photo, they can learn more."
Nikki Means at Project Socialize keeps her readers up to date on all forms of digital marketing. Why follow? Means posts on how to use the latest features of both popular and obscure social media tools. Recently, she gave very actionable advice on how to use Snapchat, Vine and Facebook's Story Bump. Favorite excerpt: "Get people involved by having them snap a picture ... with your product or at your store and offer them a code on their purchase."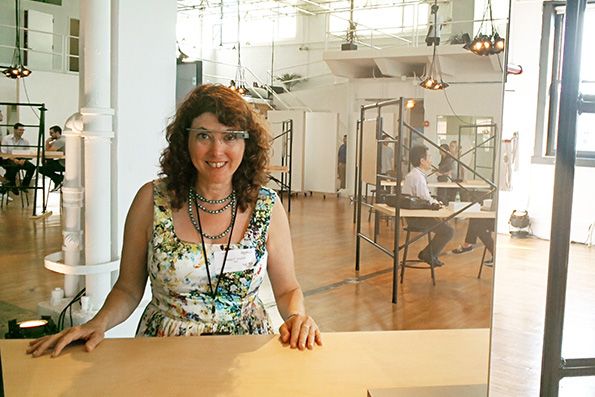 Hilary Topper at HilaryTopper.com doesn't bark orders, but provides small-business advice people can actually use. Why follow? Topper's very entertaining when she talks about funny business situations that have happened as a result of being a Google Glass Explorer, when to use a handshake versus a kiss on the cheek, and who should really pay the bill at a lunch. Favorite excerpt: "A businessman gets a handshake, and a businesswoman gets a kiss. Isn't there something wrong with this picture?"
Tim Frick and his team at Mightybytes blog about the powerful combination of Web design and business sustainability. Why follow? You'll learn valuable tips about how to sustain the value in a company's website for a long time. Favorite excerpt: "Redesigning a website sometimes means taking a deep dive into your content and deciding whether or not it meets revised website objectives. Yep: It's content audit time."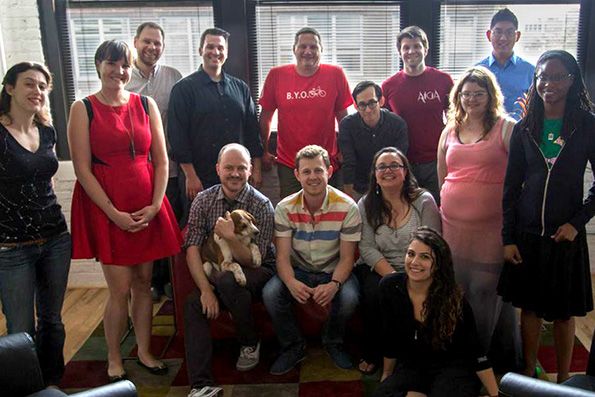 Hillary Rettig at HillaryRettig.com blogs about how to be productive and get anything done more easily with increased personal enjoyment. Why follow? Rettig writes about two topics that are very important for all small-business owners: perfectionism and procrastination. Favorite excerpt: "Reduce your perfectionism, and the bully will go away, and then, after that, the procrastinator, who will no longer be needed."
Who will you be following in 2014? Share with us in the comments below.
Read more articles on leadership.
Photos: Courtesy PenelopeTrunk.com, Courtesy HilaryTopper.com, Courtesy Lori Deschene, Courtesy G.B. Oliver,  John Cotter Photography