Recently, Brenda Archer of Arkansas told me that her 10-year old company is in desperate need of rebranding and asked what some tools and tips she should keep in mind as she begins the rebranding process.
Below are answers from the Young Entrepreneur Council, a nonprofit organization that provides young entrepreneurs with access to tools, mentorship, community and educational resources that support each stage of their business's development and growth.
1. Hire a branding expert
If you've been running your company for years and are looking to rebrand, you should seek the perspective of a third party. Even branding experts hire other experts for advice for a non-bias view of the brand from a consumers perspective. Depending on how well-known your brand is, you may make either subtle changes to your image or major one's.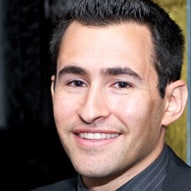 - Dan Schawbel, http://personalbranding.com
2. Why fix a leak with a patch?
I'd question the idea that you're in desperate need of rebranding to begin with. Why do you need to rebrand? Are sales slipping? Are customers not connecting with your brand anymore? What makes you think rebranding is going to solve all of those problems?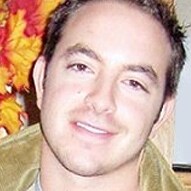 3. Crowdsource innovation and rally social influencers
Generate interest by rallying your current brand enthusiasts via social media outlets. Share your ideas of innovation with people who have prior engagement with your company and ask for feedback. Be authentic and empower your company's social influencers to help steward in fresh innovation, strategically and tactically, by creatively making them a part of the process.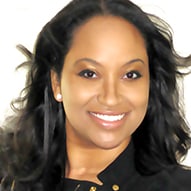 - Erica Nicole, YFS Magazine: Young, Fabulous & Self Employed
4. What gives you the edge?
To find out why your customers come to you, ask them. Very often the responses and reasons why people buy from you are not what you thought they would be. This is especially valuable if you're not sure what gives your company the edge—identify this and build your core brand around it.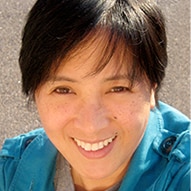 5. A brand is more than just pretty graphics
Many things go into a brand—your logo, color scheme, tagline and even your product packaging. However, at the end of the day a brand is really what your customers think of your company and the experiences they ahve with you, and even the tiniest details count. Yes, you can easily spend $100,000 on rebranding, but also make sure your customer service, product/service quality, etc. is top notch.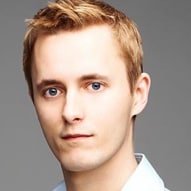 Want to read more on branding? Check these out:
6. Crowdsourcing to the rescue
Utilize Crowdsourcing websites such as crowdspring.comand 99designs.com to rebrand your logo design, business cards, stationery design etc. To get the most out your experience, have a clear idea of what you are looking for and provide a direction/idea to work with. Provide feedback and ratings on the completed designs so the designers can cater to your preferences.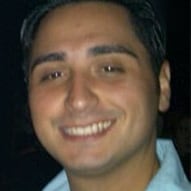 - Anthony Saladino, Kitchen Cabinet Kings
7. Look for freelancers
You will save a tremendous amount of money by not hiring a firm. Instead hire several freelancers that can together accomplish your rebranding campaign. Look for a Web designer, copy editor and perhaps graphic designer. If you have a general idea of where you want the company headed, these professionals can help you make your vision a reality at a fraction of the cost of a marketing firm.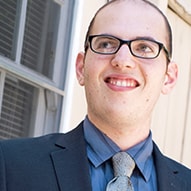 - Zach Cutler, The Cutler Group
8. Develop an angle and be consistent
Ambiguity is costly and easily forgotten. Choose a theme/angle that is unique and be sure all of your content is consistent. Schizophrenic brands don't last because they loose trust from their market. Start with reflective thinking: What brands do you like? Why? What ad campaigns do you still remember? Why? Is there a word/phrase/concept/emotion that represents you? Keep it simple.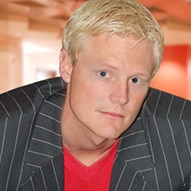 - Kent Healy, The Uncommon Life
9. Build a new company
So your old stakeholders aren't confused by any big changes, perhaps start a new company using your older company as the new business' parent company. Start from new with the advantages that you can do anything you want with the new brand without hurting the old brand, and you have all the resources you need for your new business instead of completely starting from scratch.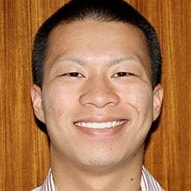 - Danny Wong, Blank Label Group, Inc.
10. A new paint job, not a complete rebuild
Don't go too far afield in your search for a new brand: your clients and customers have had 10 years to get used to your current look. If you go for an entirely new look and feel, they may not be able to recognize your company in your new brand. You've got to have a recognizable transition between your old branding and your new.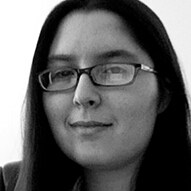 - Thursday Bram, Hyper Modern Consulting
11. Mindmapping to the rescue
Whether I'm developing a new brand or revamping an established brand, I always start with a mind map. Map your "bigger picture" goals, company values and brand attributes. My favorite tool is Mindjet Mind Manager Pro—Freemind is a free alternative you can use. Don't forget to include your employees and customers in the process!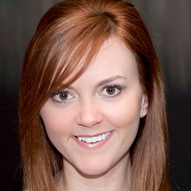 - Natalie MacNeil, Imaginarius
12. Make sure your entire team is on board with your new brand
Rebranding can consist of new logos and websites, but more importantly, it consists in new ways of thinking and acting as a company. Whatever changes you decide to make should be clearly communicated to your staff members. The rebranding should result in not only a different "look" but also a different "experience" for your ideal customers.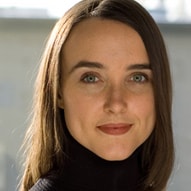 - Elizabeth Saunders, Real Life E®
13. Ask your customers, not yourself
Ask your customers if see your logo positively or if they've come to distrust it? How do they feel and what is the perception of your brand in the market? How would you like to be perceived? Make some changes and test them out on customers. Has their perception changed? Can it be improved? Do you need to revise your brand image or do you need to start all over?