If your company sells items online, product photographs will be a key factor in how well they sell. Professional-looking photographs make products look legitimate and allow customers a crisp and detailed view of their potential purchase. Hiring a professional photographer, however, can be pricey.
These 12 tutorials will help you learn how to take your own quality product photographs. In most cases, the only investments required to implement these techniques are a desk lamp, some white poster board and Photoshop -- all of which are much more economical purchases than a professional photographer's time.
Add your own tips for shooting great product photos in the comments below.
Quick Tip Tutorials
1. Kerry walks through a typical product shot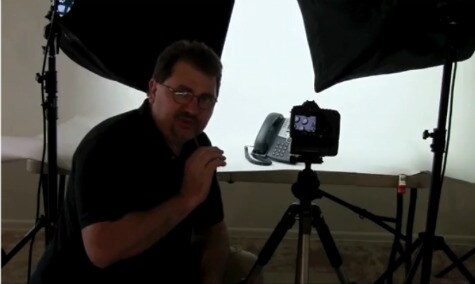 Kerry Garrison of Camera Dojo walks through a typical product photo shot. His overview includes how to adjust white balance and how to set up the camera.
2. Smick Product Photography Tutorial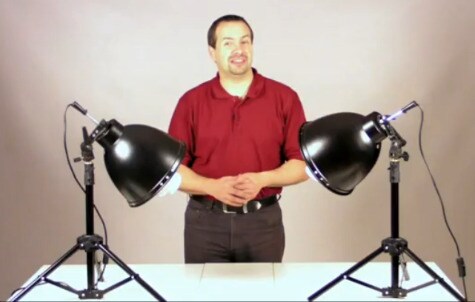 Although this video has infomercial undertones, it's still a helpful overview of how to take a decent product photo. Gavin Hoey demonstrates how to adjust aperture, ISO, and shutter speed settings for the best exposure. He also explains how this process should be adjusted for either a black or white background.
3. Taking Better Pictures for eBay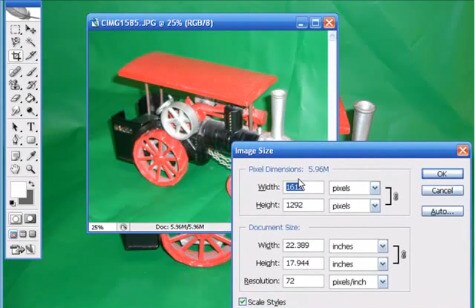 If you want to improve your product photos with minimal effort, this is a good place to start. The tutorial focuses on basic steps that are helpful even with a simple camera. Highlights include how to take the best point-and-shoot photo, how to create a basic white background in Photoshop, and how to add a border. Although the tutorial is intended for eBay sellers, it's useful to anyone who needs to create a product photo.
Tutorials for Better Lighting
4. Photography Lighting Techniques: Product Photography Lighting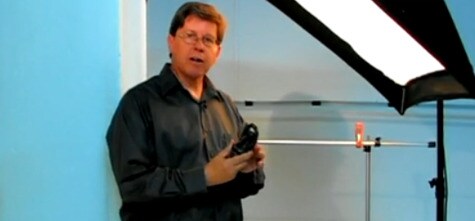 Professional photographer Mark Bowers explains how to fill in shadows with a reflector and add fill light with silver material. It's especially helpful that he explains lighting techniques for both light and dark objects.
5. Prophotolife.com's Tabletop Studio Photography done with mirrors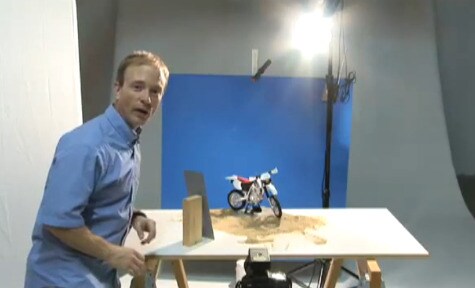 Only have one light? After watching this tutorial, it won't be a problem. The video will teach you how to use objects like mirrors, poster board and small wooden blocks to set up a lighting system that creates professional quality product photos.
6. My Studio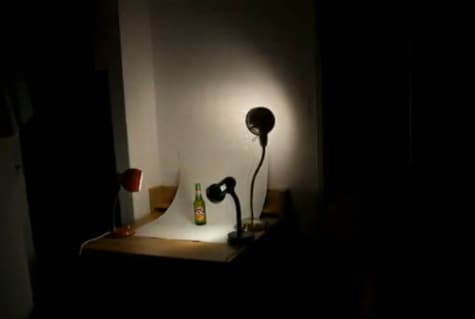 In about one minute, this video shows you how to set up a home studio with items and lamps you'll likely find around your home.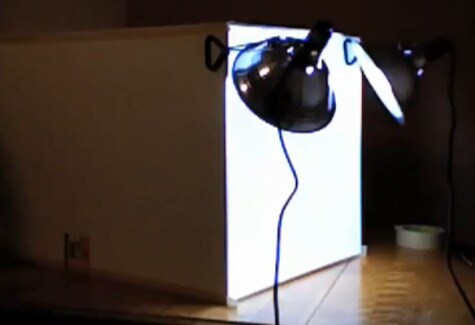 In order to reduce weird shadows and over-bright areas, many professionals use light tents. This video shows you how to make your own light box with some foam board and masking tape. Another variation that opts for white paper and a cardboad box can be seen here. And if you're more of a step-by-step instruction person, the Digital Photography School has a text version.
Tutorials for Hard-to-Photograph Items
8. Photographic Lesson: How to photograph jewelry for online auctions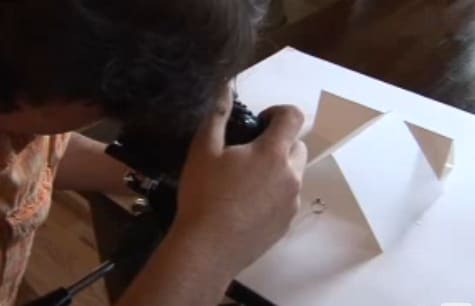 Most tutorials about photographing jewelry involve a light tent, several lamps or esoteric photographic knowledge. Robert Morrissey, the author of Master Lighting Guide for Commercial Photographers, manages to pull it off with museum putty, a couple of pieces of folded poster board and some sunlight. This tutorial is helpful for non-professional photographers who want professional quality photographs without purchasing fancy equipment. Also included in this tutorial is a review of white balance and light sources.
9. Photographing Shiny Metal and Reflections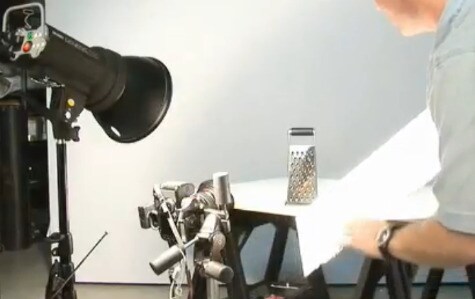 In order to photograph something shiny, you need to understand the "law of reflection," which states that the angle from which a ray of light hits an object is the same angle that it will reflect off it. This tutorial teaches you how to apply this principle in order to avoid glare while still taking rich, well-lit photographs of reflective objects.
10. Photographic Lesson: How to photograph clothing for online auctions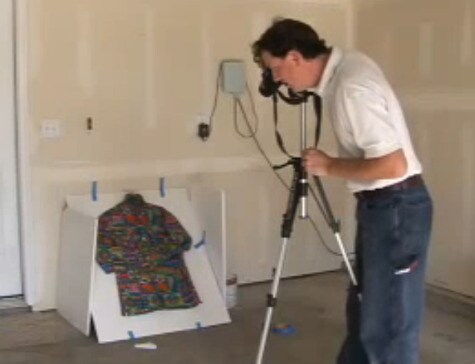 Robert Morrissey, the creator of the jewelry tutorial mentioned above, also has some quick tips on photographing clothing. This time around, the big necessary purchase is a $6.50 piece of foam board. Morrissey walks through how to position a piece of clothing on the board and manage natural lighting to get a great shot.
Photoshop Tutorials for Product Photos
11. Using Photoshop to Prepare Images for eBay - Part 1 and 2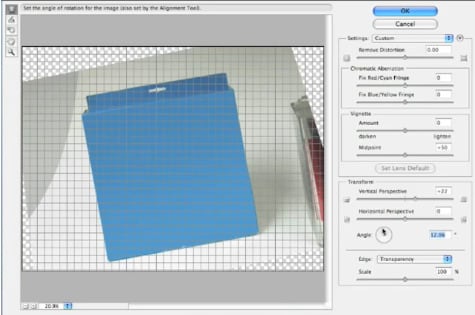 This extensive step-by-step tutorial begins with unlocking the photo layer. Part one details how to rotate and straighten your product photo. Part two and three explain how to create a seamless white background using the path tool. No detail is left out, which makes the tutorial rather lengthy, but even photographers already comfortable with the process might pick up a new tip or two.
12. Cheapshooter.com - Quick White Background Fix in Photoshop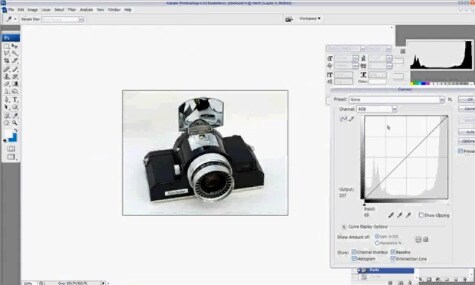 When you take a photo on a white background like a piece of poster board, there will still be shadows on the photo. In order to make the background pure white, you can follow this 10-second technique. This tutorial teaches how to use curves, a threshold layer and the paintbrush to create a professional looking background.
Image courtesy of
Flickr Commons
,
Arty Smokes