In its 2014 U.S. Job Forecast, CareerBuilder, a global leader in human capital solutions, says 24 percent of American businesses plan to hire full-time, permanent employees this year, which is slightly down from its 2013 report. In the annual report, Matt Ferguson, CareerBuilder's CEO, says, "The general sentiment shared by employers … is that there will be a better job market in 2014."
Kiplinger has an even more positive outlook, predicting "an annual gain of about 2.3 million net new jobs in 2014."
Hiring is a positive sign. In the macro view, it means an improving national economy. From the more micro perspective of small businesses, it means things are things are going so well, companies need more staff to handle customer demand.
Finding Those Helping Hands
But as good as that news is, the very idea of hiring is overwhelming for many entrepreneurs—you're simply not trained to find the person who'd be the best fit for your companies. And unlike bigger businesses, you don't have HR professionals on staff who know what to look for when recruiting employees. So the burden and pressure of making the right decision falls on you—and you're not really equipped to handle it.
But don't despair. There are solutions that will help take the pain out of hiring.
One of the most difficult parts of hiring is getting through the screening process. Just finding good candidates is hard. Fortunately, there are companies that can help. For instance, iCIMS, which offers cloud-based recruiting, sourcing and onboarding software, just launched a video cover letter tool that the company says will "save time, reduce risk and paperwork" and help you identify the best new hires.
Essentially the video cover letter tool allows you to prescreen the screening process. You can upload a video explaining what your company does and what you're looking for in potential job candidates. This helps job seekers self-screen, cutting down the number of resumes you're likely to receive from a job posting.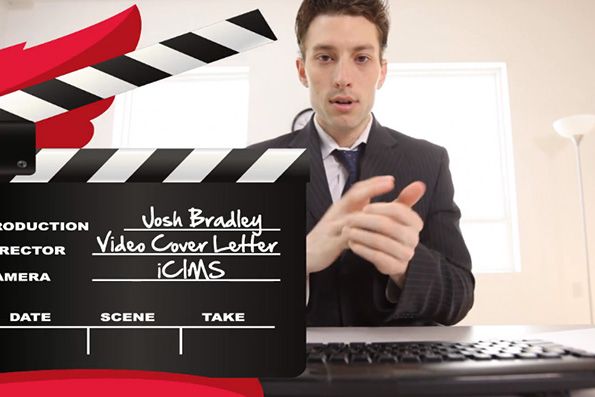 But what's truly helpful, explains Susan Vitale, iCIMS's chief marketing officer, is having job candidates submit a video cover letter by recording a "short personal video showcasing why they are the best fit for the job." This 90-second to 2-minute process, Vitale says, saves you the time, money and effort you'd have to put out to schedule a phone screen or conduct an onsite interview. Viewing the videos, Vitale says, "can help you quickly identify the talent your company needs based on [the candidate's] creativity, professional presentation, communication skills and passion."
The process is simple, both for you and potential employees, and packages start at $100 a month. Depending on your needs, iCIMS has other scalable solutions for what it terms "very small businesses," with one to 99 employees.
What Can You Offer?
Another way to take the pain out of hiring is to highlight your company, showing potential job candidates not only what you do but giving them an inside peek at your corporate culture. Glassdoor enables you to do just that by offering employers the chance to post listings (for free) boasting about their businesses.
The heart of Glassdoor is the employee reviews section, where former and current employees can leave an assessment of your company, so job hunters can decide if they even want to apply for a job. "More than half of people come to Glassdoor when they're looking for jobs," this gives you access to millions of job seekers, says Samantha Zupan, the company's PR director. (The company currently has 22 million members.)
Having your employees post reviews takes some of the pressure off you, since you're not single-handedly recruiting new workers. And obviously, the more good reviews you have, the easier it will be for you to attract new employees. (While you should encourage your employees to post their views on Glassdoor, the company asks you not to compensate them for doing so.)
The first step in using Glassdoor is claiming your free employer account, which gives you access to your profile and the ability to respond to reviews. You'll also gain access to the Glassdoor Employer Center, where you can manage your profile and get free analytics that track your company and your recruiting efforts. Free listings entitle you to post information about your company, a logo and photos. Enhanced profiles, which start at $199 per job, let you add video and social media feeds and have the opportunity to tell job seekers why they should work for you.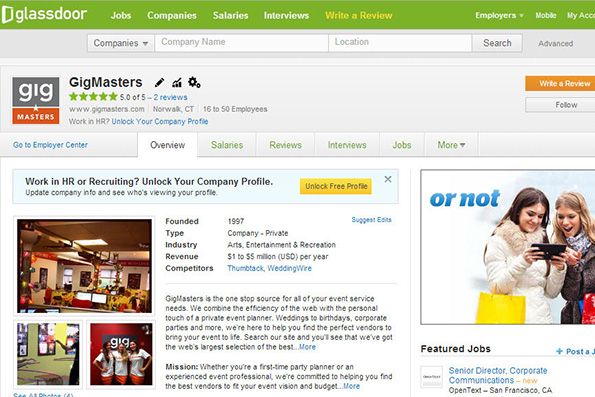 "Glassdoor levels the playing field for small businesses," Zupan says, because you can compete with big businesses for the best potential employees. By highlighting your company and its virtues, you get to tell your story and explain to job hunters why they should come work for you. (The site is also a bonanza of information for job seekers.)
If you have jobs available, you can post them on Glassdoor at very little cost using the pay-for-click model (your first 50 clicks are free for your first listing). But Glassdoor offers entrepreneurs other opportunities as well. For instance, you can look at searches in your industry or your city and see what other companies, big and small, are paying for jobs. You can also learn about your competitors and find out whether they're hiring, what salaries they're paying their employees, and whether their staff is happy or unhappy.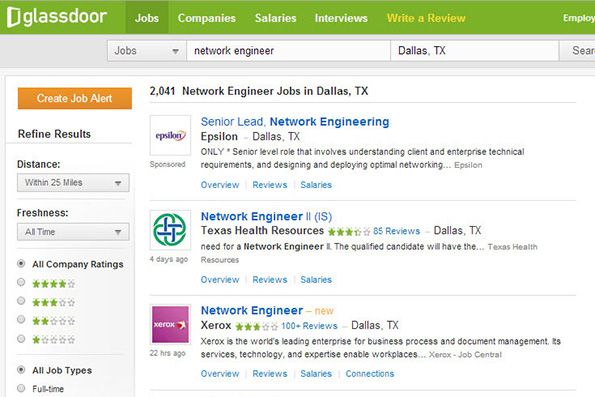 And, of course, you can find out what your staff, past and present, thinks of you and your business. Sometimes you might not even be aware of negative messages you're sending. If you're worried what your employees might say about you, put your mind at ease. Zupan reports, "70 percent of employees leaving reviews are satisfied by their jobs."
Running and growing a business is stressful enough. Don't let the good news of having to hire stress you out even more.
Read more articles on hiring & firing.
Photos: iStockphoto, iCIMS