Recently I was asked by Ryan of Detroit, Minnesota: If you had $1MM to invest in any startup (other than your own) who would you invest in and why?
Below are answers from the Young Entrepreneur Council (Y.E.C.), an invite-only nonprofit organization comprised of the country's most promising young entrepreneurs. The Y.E.C promotes entrepreneurship as a solution to youth unemployment and underemployment and provides its members with access to tools, mentorship, and resources that support each stage of a business's development and growth.
1. Kloud.co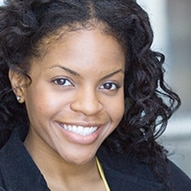 It's an app in development that allows users to explore e-mails, tweets, documents, contacts, appointments and more in a powerful new way. It's an app I would use and one that I could see being useful for many audiences (corporate, information junkies, college kids, etc). It reminds me of a Dropbox that holds everything.
—Lisa Nicole Bell, Inspired Life Media Group
2. Square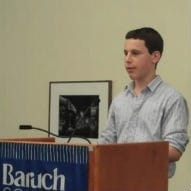 Without a doubt I would invest in Square. Most importantly they have an incredible team. Plus they have an ingenious product that's racking in cash for the startup. Mobile payments are only poised to become more popular making Square even more valuable.
3. The Y.E.C.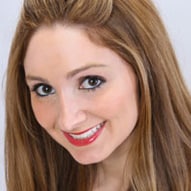 I would invest 1 million into The Y.E.C. I think it is such an important organization, especially in today's economy, and it is truly making positive change for today's unemployed graduates by encouraging them to create their own paths and showing them that entrepreneurship is a viable career path.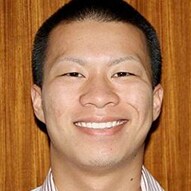 If I had $1 million to invest in one startup right now, it would be Shoes of Prey, the custom women's shoe site that's really revolutionizing the way women think about their shoes. Shoes of Prey is led by an amazing team of entrepreneurs who I admire and respect for how they've built such an amazing product and service.
— Danny Wong, Blank Label Group
5. Skillshare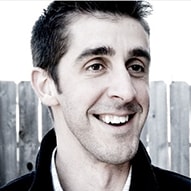 What the team at Skillshare is doing around online education is pretty amazing. Their goal is to turn any person with a bit of knowledge into a teacher. Skillshare will extend the access to classroom learning and education to the greater public, empowering future learners. The Web can help to decentralize learning and make it attainable to everyone, and that's what excites me about their vision.
— Jeff Slobotski, Silicon Prairie News
6. Turntable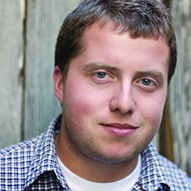 I love what Turntable.fm is doing with the online music industry. Combining the best of sites like Pandora and Spotify and mixing in a social-gaming aspect with Foursquare (with the ability to earn points, etc). The Turntable team has some great investors on board already and with an app in the works and their grassroots marketing approach, I see big things ahead for this startup.
— Matt Cheuvront, Proof Branding
7. Zaarly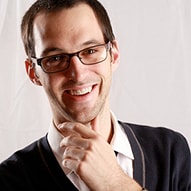 These guys are creating a marketplace that has existed around us for years, we just couldn't put it together. Forget about B2B or B2C when you can have P2P (peer-to-peer). They have a great team which is vital for investing and they are just getting started.
8. Daily deal sites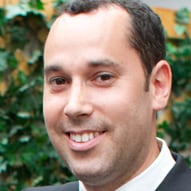 I am actually looking to invest $1 million into a daily deal aggregator. Affordable goods and impulsive buying are huge in this kind of economy because people feel that they should still treat themselves to something for all the hard work they are put through but they are more price conscious. Don't roll your eyes, but daily deals, coupons, people looking to save money will never go away.
— Michael Sinesky, Village Pourhouse
9. Sevenly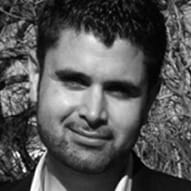 Nothing like funding a good cause that is also cool to be a part of. Buy shirts and $7 of your money goes to a specific cause. People are passionate about changing the world and with Sevenly, you get to just that and get a shirt to remind you of what you have done each time you wear it.
10. Invest in disruption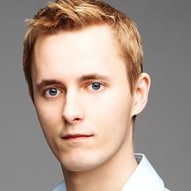 I'm a big believer in disruptive innovation—find companies and services that make something 90 percent cheaper (or 100 percent free) and create an offering that's 10 times or 100 times better than all other alternatives. One company that I'd invest in would be SecondMarket, which created a market in private company shares (amongst other things), thereby creating liquidity where none existed before.
11. Social and micro enterprises!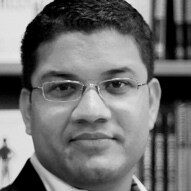 Times are tough for all of us but commendable are the people who are working on improving the lives of others even in rough times. I'd invest in social enterprises and entrepreneurs like Wello WaterWheel (Cynthia Koenig) and Sevenly (Dale Partridge). I'd also invest in multiple microenterprises to foster self employment and entrepreneurship as a solution to record high unemployment worldwide.
— Devesh Dwivedi, Breaking The 9 To 5 Jail
12. Kickstarter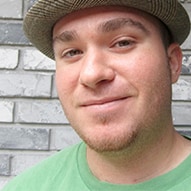 Is it ironic to invest into a website that helps entrepreneurs receive funding of their own? I'd like to think it's just smart.
13. OnSwipe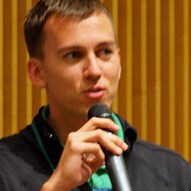 Jason Baptiste, Mark Bao and their team is absolutely crushing it in a huge space. With the explosion of tablets and smart phones replacing feature phones at a frenetic pace, publishers big and small will need OnSwipe to keep up and deliver great content. These guys know how to hustle, already have some big deals and are making the most of being in the hot startup hub of NYC.
— Jason Evanish, Greenhorn Connect
14. InDinero
In general, I believe that investing in small business infrastructure is the best move possible. In particular, InDinero stands out from most of the financial tools available to small businesses: It's about making financial matters manageable, rather than just one more task on a to-do list.
— Thursday Bram, Hyper Modern Consulting
15. Uber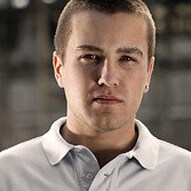 There are two qualifications for any startup that I'd invest in: I have to use the service and I have to pay for the service. Uber falls into both of the categories, and what's better than being chauffeured around town with the push of a button on your mobile phone?
16. StoreEnvy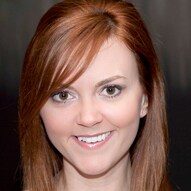 StoreEnvy is a promising start-up that allows people to set up customizable online stores for free. Their tagline is "E-commerce for the people." I also love that there is a female co-founder, Janette Crawford. We need more women at the helm of tech start-ups.
— Natalie NacNeil, She Takes on the World 
17. ThirdSolutions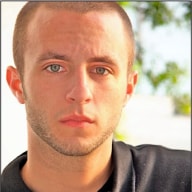 Third Solutions is eliminating paper receipts in the retail space and has already landed some major consumer chains. Great team, good concept in a market that is rapidly changing.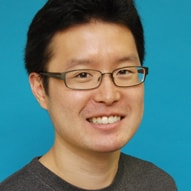 I'm a big believer in investing in people, not companies or ideas. One of the smartest entrepreneurs I know is Avichal Garg, and he's doing amazing things with his latest venture, Spool. Spool will revolutionize how people find and surf content on their mobile devices.
19. Mercury Grove and Shopify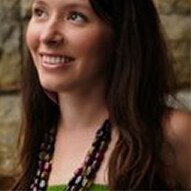 I'd have to split it and give $500,000 to each of my favourite Ottawa-based startups. Scott Annan and Mercury Grove are doing amazing work and creating fantastic applications to make entrepreneur's lives easier. The team at Shopify has created this fantastic storefront that is giving people the ability to create their own store and sell their wares affordably. Each is so deserving of my investment.
20. Launchrock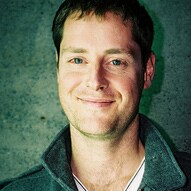 I love Launchrock. It's a smart product and they are killing it.