The innovations that will change your business in five years have already started. Did you see them?
It's tough to tell a trend from a fad. Even industry pundits and media analysts get it wrong all the time. And it might sometimes seem like this world of online marketing and social media is the ultimate environment for chasing the latest fleeting fad. 
Blogging will change everything!
Facebook will change everything! 
Twitter will change everything!
Pinterest will change everything!
Square will change everything!
Vine will change everything!
Do you feel the change? If you can predict one thing about online marketing, it's that this list of world changing innovation will continue to expand further and further. That's the thing about innovations—we love them because they're new and exciting. The problem is, they can often mask the big picture.  
Twitter, for example, got all the credit for changing how people communicated. Yet short-form blogging platforms like Tumblr and the rise of text messaging deserve just as much of the kudos (or blame, depending on how you look at it) for the rise of brevity in how we communicate. The macro trend is that people are sharing their observations with fewer words at a faster pace in more public forums. 
The implication for any small business is that the more simply (and sometimes quickly) you are able to communicate, the more easily you will be able to reach an increasingly distracted consumer. Twitter isn't a trend. The trend is something bigger. See the difference? 
Trendspotting: Do You Need a Crystal Ball?
Truly seeing what will be a trend that matters is a hard skill to have. Only a few people do it well. This is why Silicon Valley analyst Mary Meeker's annual Internet Trend report generates so much enthusiasm in the news media and among investors and startups alike. 
When it came out last week, it was viewed nearly 1 million times online in just a matter of days. The media are hungry for this kind of analysis that looks around the corner. Unfortunately, it's usually only available in charts and graphs and projections of what people might do years from now.  
In other words, trends research is usually pretty useless to the average small-business owner. There are, however, a few interesting developments that have quietly happened over the past few months signal what's to come. They are the early warning signs of change—and they are easy to miss. 
Let's take a look at three of them and why they will matter for your business:
1. The SuperWeb
After a highly competitive search process, on March 30, 2011, Google announced that Kansas City was the winner of a contest to be the first regional market where its ambitious new super high speed Internet infrastructure called Google Fiber would be built. Then after the announcement, the project essentially went dark. 
For the next two years, apart from the occasional regional story about the project, everyone except the tech media nearly forgot about it. Then earlier this year, Google announced plans to expand this project to several more cities, including Austin, Texas, and Provo, Utah.
Some believe it's Google's way to shame the cable and Internet companies into investing in their own super high speed network. Others think it's part of a plan for world domination. Either way, there are a few reasons this is going to make a difference to your business no matter where you are. 
First, since Google Fiber promises to offer Internet speeds up to 100 times faster than what is currently available today, it may enable new competitors to your business that were previously impossible. With speeds this fast, any data from the cloud will be instantly accessible. 
That means any information about your brand or products that has been published anywhere at any time will be instantly available from any device. As a result, your reputation online will mean everything. 
The SuperWeb is coming soon—and it is a symbol of the realtime trend that will change your business.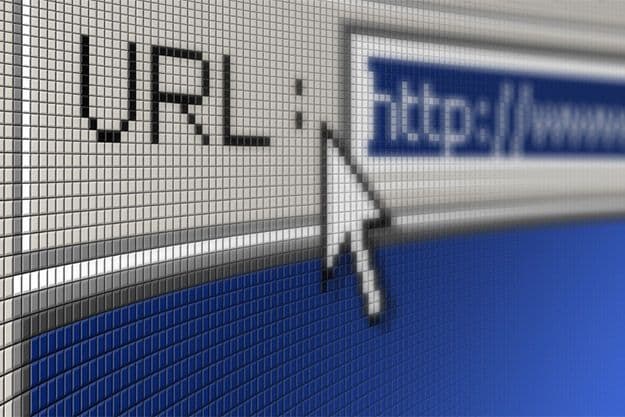 2. Top Level Domains
You might have heard some of the buzz about the recent release of Top Level Domains (TLDs). Essentially, instead of having your web address at a .com or a .org, you could have it at a more descriptive ".anything" depending on the domains that get created and funded.  
Some possibilities include .corp, .travel and .museum—but there are lots more under negotiation. As these domains roll out, it will be an opportunity to get your business name registered and categorized so presumably it will be easier to search for. But there's a bigger trend here.
As content continues to explode online, it will be more important to find better ways to organize information. Relying just on Google and its magic algorithm still misses pages of content, and people are already looking for other solutions.  
Content curation is a trend that will continue to rise, and new TLDs are one sign of this transformation. In the future, your website may continue to be your home base online, but your ability to take advantage of multiple forms of curation—whether they happen to be manual or technical—will have a big effect on how findable your company is by the people looking for it (or what you sell) online.
Top Level Domains are here—and they are a symbol of the curation trend that will change your business.
3.  Paid Niche Channels
Earlier this year, YouTube announced that it would be creating a series of paid channels for content that users could subscribe to. Several high-profile celebrities and content creators are already moving to build their own platforms and networks there—all for the promise of getting hundreds of thousands of people to pay $1.99 to access their content. 
Think of it as a thousand micro television channels all popping up at once. And all of them need a revenue model to support themselves. For years, TV advertising has been too expensive and inefficient for small businesses. But what if there was a network of 10,000 people who love cooking, all subscribed to the same channel on YouTube? 
Imagine the possibility for reaching them directly with your message for a fraction of the cost of TV advertising. And you could drive them directly to sell them something online. Now imagine this opportunity multiplied across the Web. Forget about inefficient banners or interruption based ads. The future of advertising is reaching people via their passions and bringing your small business directly to them.  
Paid niche channels will transform advertising online—and they are a symbol of the marketing opportunity that will change your business.
Together, these three online innovations are symbols of the big trends that will inevitably change your business. And as a small-business owner, you have an advantage: If you can adapt to these quickly, you will be among those that survive five years from now.
Photos from top: iStockphoto, Thinkstock, iStockphoto