Entrepreneurship might just be the toughest job out there. The process of building a business takes years of dedication, relentless determination, focus and, of course, a whole lot of stress.
Every successful business starts with humble, uncertain beginnings. The following entrepreneurs took some serious risks, like going on the hit TV show Fear Factor to win prize money to fund a vision, leaving a six-figure salary to start something from scratch, and entering the tough world of brand marketing guns-a'blazing with only $250 in startup money. What did all these entrepreneurs have in common? Self-confidence and passion. Use their stories as your own inspiration.
How Fear Factor Funded a Vision
Todd Staples is equal parts risk-taker, entrepreneur, marketer and automotive enthusiast. In 2004, he invented a part for BMWs called the Stealth Bulb, which kick-started his commerce platform, Stealth Auto.
"Stealth Auto wouldn't exist if it weren't for Fear Factor," Staples explains. He appeared on the show three times and won a $50,000 prize. With those winnings, he said, "I was able to finish my product, quit my job and start my company."
Before appearing on Fear Factor, funding the Stealth Bulb was a difficult process for Staples. "My invention cost $8,000," he says. "I ran out of money, and I ran out of steam."
It was Staples' goal to turn his dream into a business that motivated him throughout the tough parts of the TV competition. "I got pretty unlucky on the show," he says. "I had to eat all three times."
Today, almost 10 years later, Stealth Auto is still in business, and Staples has launched his second company, an email marketing firm called Strategic Marketing Pros.
$0 to $6 Million in 7 Years
In April 2007, Joe Pulizzi left a six-figure executive position at one of the largest independent media companies in North America to bootstrap a startup.
"Many of my friends and mentors actively went out of their way to tell me I was making a mistake," Pulizzi explains.
Today, Content Marketing Institute has become a leading education hub and produces the world's largest in-person content marketing event, Content Marketing World. This year, the company expects attendees from more than 30 countries.
Yet the company has spent only $39,400 on advertising over the last six years. "To achieve this type of growth with little to no traditional advertising, we had to develop a new business model around content creation and distribution," Pulizzi says. "Even while this idea of content marketing is now a recognized industry term, most business owners have no playbook to do this properly."
Pulizzi took a leap of faith in his answer to a pressing business need. And then he scaled it into a multimillion-dollar venture.
Two Childhood Friends, One Big Vision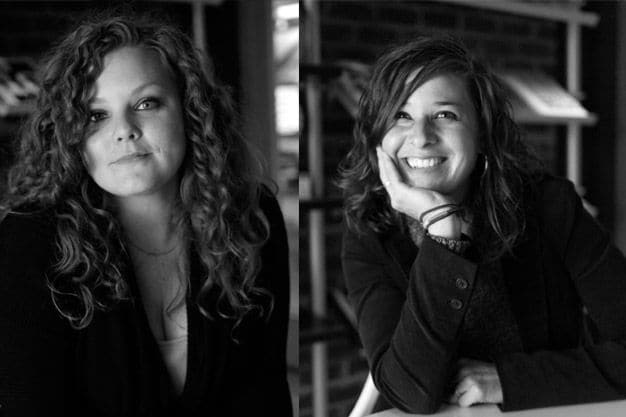 In 2005, childhood friends Sunny Bonnell and Ashleigh Hansberger started a brand strategy and design firm with $250 and a couple of computers. They were 22 and 26 years old, respectively.
"We were young women entrepreneurs who met in a snowball fight in Chicago in our teens and decided to open a business together," Bonnell says.
Since then, the two have scaled their business from a local design shop into an international design agency, Motto.
"I would attribute our success to our point of view as a company and that we don't do anything quietly," Bonnell says. "We are on a constant pursuit to work with passionate companies to help them scale their businesses. We believe in purpose-driven branding and that foundation helps us stand out from other branding firms."
In the first year, the pair struggled financially, bringing in $25,000 in revenue. The second year, Motto jumped to $300,000.
"I believe much of that early scale was due to foolish over-achievement," Bonnell explains. "We were hungry and believed that we could go after anything we wanted and we worked very, very hard to draw attention to Motto both through our work and our story."
Bonnell emphasizes that the success behind her business was a series of small milestones rather than big wins.
"I'm not sure if there was one pivotal moment, but rather, a series of small successes that led to brighter opportunities," she says. "Both Ashleigh and I are highly sought after for our ideas and for our no guts, no glory approach to building brands. We push ourselves and our clients to discover their voice and build meaningful brands."
Are you bootstrapping your business? Share your story with us!
Meet more inspiring entrepreneurs.
Ritika specializes in business, entrepreneurship, marketing, and quantitative analysis. She has written for Forbes, Investopedia, CrazyEgg, Unbounce, the Contently Blog and the SAP Innovation Blog.
Photos from top: iStockphoto, Courtesy Motto