This April, technology and digital news site ReadWrite published an article titled "The Future Of Social Media Is Mobile Tribes." Written by journalist and advertising strategist Matthew Bryan Beck, the piece looked at how digital users were moving away from bloated social networks like Facebook and Google+, and spending more time on networks that offered a more intimate and personal experience.
Specifically, Beck pointed to the increase in smartphone usage and the ubiquity of mobile consumption when it came to content and networking. Beck called this movement "mobile tribes," even noting Facebook founder and CEO Mark Zuckerberg's goal of "unbundling the big blue app" and offering multiple versions of Facebook and the other apps the company owns (Instagram, WhatsApp, Messenger, etc.) so people could choose what to use based on their personal preference and needs.
If the mega-networks like Facebook are becoming a dying trend and mobile tribes are indeed leading the future state of social media, then the following three networking and communications platforms may not only affect the state of social media but your business as well.
Nextt: Merging Your Online and Offline Private Networks
Since their inception, social networks have primarily been criticized for the way they encourage "antisocial" behavior by encouraging usage that "rewards" frequency online with the perception of being someone important. Meanwhile, Facebook itself has been cited as being the primary cause in at least one-third of failed marriages in which "unreasonable behavior" is a factor. Spouses have discovered "flirty" messages, photos of their partner with someone they weren't supposed to be with or photos of them attending parties or events they never told their spouse about.
Into this sometimes-hazardous arena comes Nextt, which looks to mix online friendships with offline socializing. Initially launched as an iPhone app but now also available on Android, Nextt describes itself as "a private network for close friends to connect online so they can do more together offline."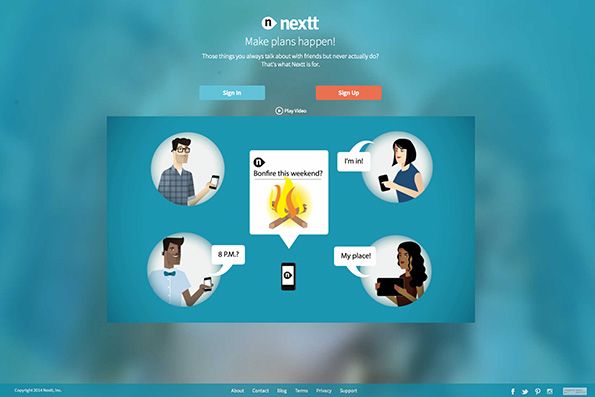 Primarily built to counter FOMO (the "fear of missing out" syndrome, which has become increasingly prevalent online), Nextt allows friends to use calendar templates and tools to arrange private get-togethers and make plans, without worrying about multiple email chains, lost messages, mistaken dates and more.
Nextt's main distinction from similar networks is that it keeps activities between small groups of in-person friends versus the likes of Meet-Up that suggest get-togethers with online connections. Nextt allows for much more privacy, while making it easier to arrange date nights for couples or city getaways while minimizing who gets access to which activities. Once activities have been ironed out, an "It's On!" notification is sent to all parties and calendars are updated and confirmed.
For users of online networks who are becoming increasingly disengaged because of the noise factor, Nextt offers an opportunity to take the social part back from social media and actually have experiences to remember with friends that really matter.
Spayce: Making Better Use of the Space You're in
There are a lot of similarities between Spayce and Facebook. Both started as a student project at Harvard, both look to connect people, and both see mobile as the future of social networking. However, unlike Zuckerberg and Facebook, Spayce founder Patrick Colangelo is taking a very different approach to connecting people.
While Facebook sees its platform as a way to connect the world, Spayce wants to connect like-minded people who are within 100 meters of each other physically.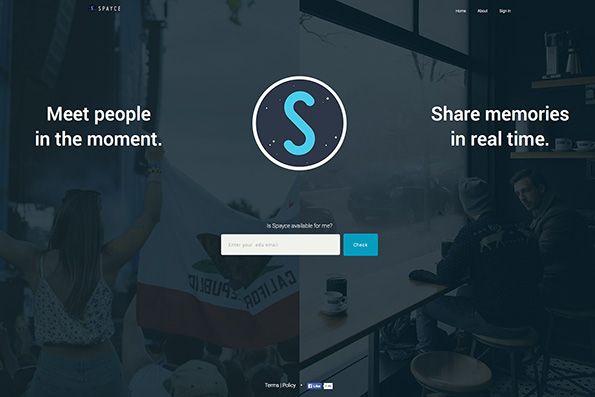 These small spaces can range from classrooms to business meetings to local bars and more. The idea is simple: Users create a profile that's separated into personal and professional personas, then use the appropriate persona with whatever social situation they're in—personal for a bar, professional for a business meeting, for instance.
A personal profile shares pictures of the user, friends and three adjectives describing their interests. A professional profile simply includes a user's occupation and the industries related to that user.
Spayce then uses facial recognition and hyper-location tools to highlight users within a specific vicinity, allowing people to connect with others who enjoy similar interests, tastes, discussions and more. Once connected, Spayce users can save these events and participants for future get-togethers or similar meetings.
Spayce has already enjoyed a successful trial run at Harvard, with one senior praising its ability to enable non-awkward ways to meet someone they haven't previously met.
Pheed: Optimizing Your Feeds
It seems like only yesterday that all the buzz was centered on Vine, the popular short video app that Twitter bought for $30 million in October 2012. That buzz, however, has died down a bit, as Pheed started generating the latest chatter.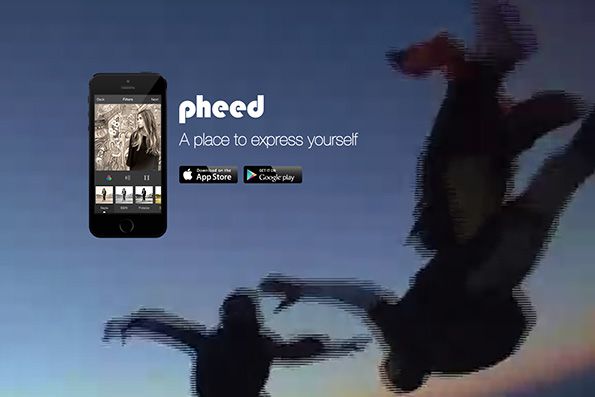 Essentially a mish-mash of the best features of Twitter, Vine, Tumblr and SoundCloud, Pheed allows users to share text, images, videos, voice notes and audio tracks, as well as live events. These features form a user's channel, and other Pheed users can subscribe to and connect with the owners of these channels.
Where Pheed gets interesting is its user monetization option. When they upload content, users can watermark their creations, tying copyright back to that user. Users can then charge for access or usage of that content—anywhere from $1.99 to $34.99—on a per-view or per-month basis. Pheed then takes a cut of the fees, with the user keeping the rest.
It's a clever mix of premium and "freemium" that's seen the platform explode in popularity over the past six to 12 months, with the Apple app consistently placing high in the iTunes store for both social apps and free apps overall.
Where Does Your Business Fit In?
Of course, much like Instagram and Vine before it (and now WhatsApp and SnapChat), mobile-led social networks are notorious for being non-business friendly. It's part of the attraction of these networks—the pureness of friendships and networking without the push interruptions of marketers.
Looking ahead to more organic ways to connect with these services, however, businesses should be considering how they can offer real solutions and benefits for the users and not just thinking of ways to take advantage of the three networks highlighted here, and others like them that will surely follow.
For example, could a restaurant or bar sponsor a Nextt meetup? Or could a theater offer a VIP screening for a Nextt group of movie-loving friends? Additionally, could the likes of Airbnb partner with Spayce to offer collaborative work areas for like-minded users in the same vicinity? Or could Pheed see creative studios provide power users with access to high-end creative tools and editing studios to create licensed products?
These are just a few, simple ideas to spark thinking—depending on the goals of the networks and their users, they may or may not be ideas that could come to fruition. But one thing is clear: The social media landscape is changing, and businesses need to be thinking ahead in order to keep pace.
Read more articles on apps & tools.
Photos: iStockphoto, Nextt, Spayce, Pheed