There is a chance that your business is interesting to a general audience, that you have connections with a nationally syndicated radio show, and that the show asks you to be a regular guest. However, in the more likely case that you are working within a niche industry, a podcast is a more realistic option and not necessarily an inferior one.
If done right, a podcast can reach the right people in your industry, establish your company as a thought leader, connect you with your customers and reach people on their own schedules.
These three company podcasts have successfully leveraged the platform to meet their business goals.
1. Ready, Set, Knit: Be Authentic and Informative


Kathy and Steve Elkins own WEBS, the largest independent retailer of knitting, crochet and weaving supplies in the United States. Although they have a 16,000 square foot retail store, most of their sales happen online.
So when a local radio station asked them to do a weekly show and podcast about knitting, they saw it as a great opportunity to connect with their geographically dispersed customers on a personal level.
"It's like inviting people into the shop and having a cup of tea, and it's the same conversation I would have as if I were sitting there knitting with them," Kathy explains. "It's not hard pushy sales, it's informative."
208 podcasts later and with about 13,000 listeners per week, the results are evident in the company's sales.
When she and her husband discuss a particular yarn or pattern on the show, Kathy can see the traffic to that order page on the company's website spike. People write e-mails asking how their kids' hockey games, which they ocaisionally discuss on air, turn out, and she's been recognized by her voice at trade shows.
What made it successful? Kathy cites promoting the podcast on the company's other social media channels, keeping content interesting, sticking to a schedule, and not using the podcast as a commercial.
"Be true to who you are," she says. "You don't have to be super polished, you don't have to have the booming radio voice -- you have to be authentic."
Want more tips on podcasts? Check these stories out:
2. More Hip Than Hippie: Think Global, Even If You're Local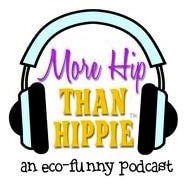 Like WEBS, Greenfeet.com faces a problem in connecting to its online customers. The founder and president of the eco-friendly e-retailer, Valerie Reddemann, has found a podcast to be a good way to interact with customers worldwide. It has been especially efficient at creating brand evangelists.
"They become extremely enthusiastic," Reddemann says. "They really connect with the company, and they understand that we're more than just a company… These are people who I find… that mention our names to family and friends, that talk about us on their blogs, that tweet about us."
The podcast opens with a rock song and goes on to discuss new eco-friendly products as well as hot issues in environmentalism. The hosts also make an effort to include the audience as much as possible. They'll often reference listener communication, read e-mails, or interview listeners on the podcast.
These listeners, like Greenfeet.com's customers, are spread throughout the world. Over more than five years of running the podcast, about 1.2 million people have downloaded. Most of those live in the United States, but China, Singapore, the U.K., Canada, Australia and Iran also make up significant portions.
It's inspiring to be in touch with these people, Reddemann says. And she tries to respond to every e-mail she gets regarding the podcasts.
"The whole idea is that you want to give your audience what they're looking for," she says. "But if you don't ask them, how do you know?"
3. Beyond the Book: Establish Expertise & Grow Your Audience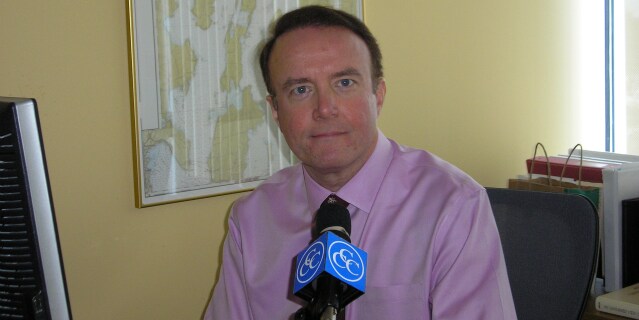 Copyright licensing firm Copyright Clearance Center uses its weekly podcast, Beyond the Book to establish its expertise in the publishing industry.
"It's just awareness of our role in this business," says Chris Kenneally, Director of Business Development for the company as well as the producer and host of the podcast. "I don't always talk about copyright, but everything that goes in publishing finally comes down to copyright -- who owns what and what can they do to maximize their return on it."
The podcast actually started as a quarterly conference series by the same name. But the amount of people available in a specific time at a specific place to attend the conferences were limited. With the podcast, they could reach many more people for a lower cost.
Only 60 people downloaded the podcast during its first month in October 2006. But today about 17,000 people download it each month.
Tips for Creating a Successful Podcast
After seeing the potential for podcasts to play an important role in marketing plans in 2005, Rob Simon launched Burst Marketing, a firm that specializes in producing podcasts for small businesses. Simon currently produces about a dozen podcasts, including Beyond the Book.
These are his tips for making yours successful.
Consistent Frequency: Just like a newspaper or magazine, podcast listeners will expect a new episode of your podcast on a regular interval. If you don't deliver, you'll lose them.
Determine Your Audience: Think about what information the people who are trying to reach want. Generally, this is not a commercial about your company.
Promote Your Podcast Elsewhere: "You can't just expect people to find your podcast," Simon says. Promote it on your website, Twitter, Facebook and at the bottom of your e-mails.
Be Patient: "It takes a while for a podcast to catch on, and few become huge hits. Don't get caught up in numbers. If you're trying to be a thought leader, maybe 1,000 of the right people are better than 10,000 random people."

Image credit: webphotographeer