Even small-business work trips rack up points on a company's carbon footprint. Every flight, every train, every rented car counts.
Many consumers, especially millennials, expect businesses to not only provide high-quality goods and services, but for those business owners to also do good and care for the quality of the communities in which they work.
With Earth Day approaching, let's take a look at some leading apps and systems that enable business travelers to plan their routes in advance—with the goal of reducing the environmental toll business travel takes. And we'll consider how that idea can play into your bottom line.
Green Apps: Business Travel With a Smaller Eco-Footprint
Travel apps are commonplace, but some of them measure more than how to save a penny or find a five-star bistro by dinnertime. Download one (or all) of these mobile apps and make your next business trip an eco-conscious journey.
CarbonTrack: This free tool from SAP allows businesses to check the environmental impact of a given work trip against different modes of transportation. What would it cost the planet to send your marketing guy to Boston by train versus a plane, for example? It also allows you to dig into onsite waste and emissions metrics. It's a powerful little app, considering it's free.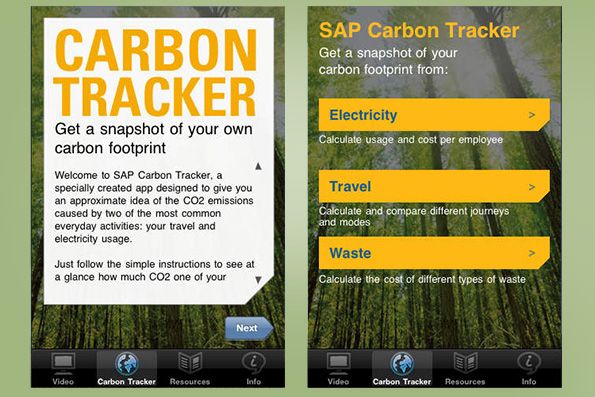 Conference CO2 Calculator: When it's time to travel internationally, Tourism Ireland offers this free conference carbon-calculator app. Load it up with data about your delegates' points of departure and their destinations, and the app returns details about what kind of carbon-load your business just incurred. It's also packed with tips about how to hold greener meetings in general.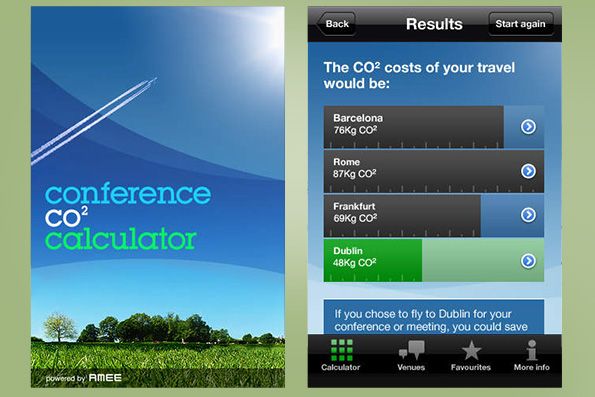 TripAlyzer: Of course, not every business journey is the same. Many small-business owners jump in the car or van to make a delivery or help customers more often than they board a plane, train or bus. You want to track that kind of carbon footprint, too, and this app does just that. Every time you gas up, you update the app and it comes back with projected CO2 emissions—plus all kinds of budget-friendly data about what you're spending on fuel.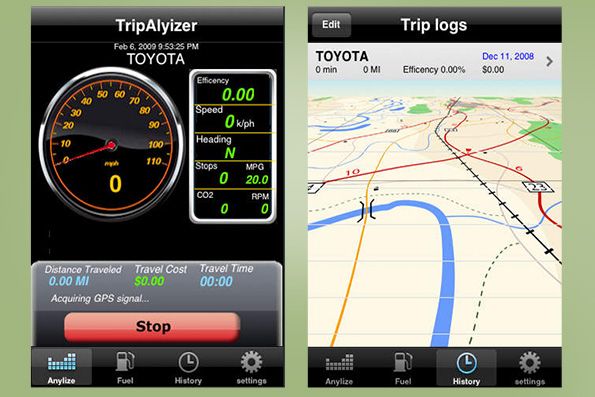 Making Good Impressions, Doing Good for the Planet
What many business owners don't think about when it comes to limiting their company's carbon footprint is the underlying (and valuable) story in eco-conscious corporate policy. You can market your green decisions. It's what Justin Keeble, writing for BusinessGreen, calls "the intangible benefits of things such as a bolstered brand identity."
Here's one way it can work: As sustainable practices become part of your business choices, you increase your "license to operate" in the eyes of consumers. In other words, if your products and services are also worthy, you stand to achieve new market penetration with buyers who are happy to put money into a company that cares about more than just the bottom line.
Travel is part of how you measure your business's impact on the environment. With a few simple and inexpensive technological assistants, your business will be able to tell a story that any good citizen of planet Earth will want to hear.
Read more articles on business travel.
Photo: Thinkstock, CarbonTrack, Conference CO2 Calculator, TripAlyzer