Elevate the relationship beyond 140 characters.
That's a core tenet for people who are serious about using Twitter (and other social networks) as a networking tool. Skype gives you the opportunity to strengthen the online relationships you have using Google+ and Facebook friendships. Using Google+ Hangouts, chatting through e-mail and making phone calls gives you a chance to follow up with virtual friends. Meeting up in person builds these relationships even more.
But, how does this translate to brands? Brands, too, can establish deeper connections with fans and followers by bridging the physical and digital divide. As a general rule of thumb, the stronger the relationship, the better the customer or client. Elevating your relationships beyond 140 characters is smart business.
1. Go mobile
The convergence of a few trends provides a solid foundation to build this bridge between the online and offline.
First, people are spending more time on their mobile devices than on PCs. Today's consumers are always on and are always connected. Providing content that's accessible on the go, and having a presence on mobile social networks, is a critical next step for brands seeking to establish a stronger online presence. Consider incorporating SMS campaigns, mobile-friendly websites and possibly even QR codes.
Want to take it a step further? Brands are already experimenting with niche mobile social networks, like Instagram and Pinterest.
Retailers are seeing benefits from geofencing, an advanced messaging tool that sends texts based on the recipients' geographic proximity. Plus, sites like Foursquare and Yelp offer mobile tools to help small businesses connect with customers.
2. Add a digital layer to non-social activities
People are increasingly comfortable with the idea of "socializing" traditionally non-social activities, such as television viewing. The popularity of apps like GetGlue, combined with in-show social integration on The Voice or X-Factor encourages viewers to share experiences with their online networks.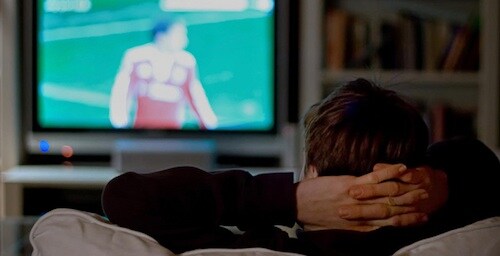 But, you don't have to be a media or entertainment company to get in on the action. For starters, steal a page from DKNY. The @DKNY Twitter account, managed by the DKNY PR Girl live-tweets Gossip Girl every week. She uses the show's #GG hashtag to share her opinions and interact with other viewers on fashion, style and relationships.
It's a fun, entertaining, low-cost way to have some fun with her network. And it adds a social layer to television viewing. What shows cover topics that align with your brand? Can you join other viewers using the hashtag for some group TV-watching?
3. Turn your brand into an experience
Earlier this year, Morton's showed up at an airport with a steak for a high-profile user (and long-time loyal customer). Peter Shankman had jokingly tweeted a request for a tasty delivery.
Building on that idea, Outback Steakhouse launched its own "surprise and delight" initiative to create a memorable experience for Dave Parsons, one of Outback's most loyal Twitter followers. Dave documented the experience on his blog, where you can watch the video as the surprise unfolds.
When Dave received his package, he was beyond excited to see that Outback gave him a gift certificate for a special birthday dinner. The company also gave him 40 wrapped boxes—gifts that Dave could disperse among his friends, co-workers, the local media, Jack Hanna, the mayor and other important people in his life.
With little cost, Outback showed appreciation to a loyal customer, directly engaged 40 other people with gifts and indirectly touched thousands of people as word of the surprise spread throughout social networks.
Brands that effectively incorporate mobile media add social layers to real-world experiences. They create unique experiences for fans that will build deeper relationships. The result? A more valuable, responsive, interactive network—online and off.
Image credit: Flickr, D.Reichardt