Recently, I was asked by Paulette of Georgia:  I am a first-time entrepreneur taking over a family business that has never performed any online marketing activities. What are some online marketing strategies I can utilize to get my family's business into the 21st century?
As succession plans are enacted and younger generations begin take over the reigns, it is vital that young bloods bring their family business up to speed on the latest marketing and technological developments to keep them relevant, operationally sound and, above all, profitable. Below are answers from some members the Young Entrepreneur Council, an nonprofit led by many of the world's most successful young entrepreneurs, sharing their experience and insights.
1. It's about engagement—not marketing.
All the main social-networking platforms can be valuable: Facebook, Twitter, FourSquare, etc. but you won't extract value by using these avenues to "push" your business onto the market. The 21st century marketplace requires engagement. Initiate discussions through relevant questions and competitions. Give your customers a voice, be personal (vs corporate), and offer content they will want to share with others.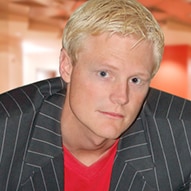 - Kent Healy, The Uncommon Life
2. Build an email list.
One of the most powerful marketing tactics to this day remains email marketing. Having a targeted list of email addresses of people who are interested in hearing from you is an invaluable asset not only for sales, relationship building and branding but also for market research and customer engagement. To get started, use a service like iContact, MailChimp or CampaignMonitor.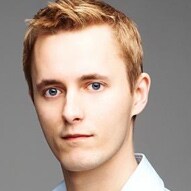 Want to read more about online marketing? Check these out:
3. List is where the money is.
Get a blog or website, if you don't have one yet. Sign up for an email marketing program like MailChimp and the likes and start collecting email addresses online and offline. Blast out to your list an offer, a sale, info on new products, a piece of news and see how your customers respond. Ask them directly what is it that they would prefer to see and build your future campaigns around the feedback you collected.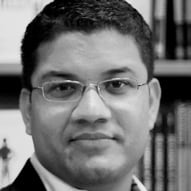 - Devesh Dwivedi, Breakingthe9to5Jail.com
4. Renew your offline business online now.
The key to business is to generate more money than you spend. Online marketing is a great place to do this because you don't have to spend a lot in order to see a return. Get your offer on as many sites as possible and get people talking about your business as much as possible. Consider offering free samples, coupons and other promotions to drive foot traffic to your business.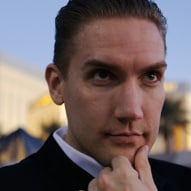 - Louis Lautman, Young Entrepreneur Society
5. Grow your offline business.
Online marketing is producing extraordinary results for offline businesses right now—because most businesses don't realize the real competitive advantage. Two of the best marketing strategies that produce quick results are PPC (Google Adwords) and leveraging existing market places like Groupon.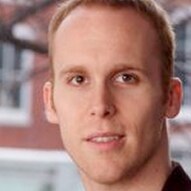 - Doug Fath, Faithful Investments, LLC & Wealthy Passion Corporation
6. Become a Twitter expert.
Create a Twitter account and start by following any accounts that relate to your business—other businesses in your city and industry, prominent individuals in your city, etc. And start tweeting about the day-to-day of running your business, announce things as they happen, and be sure to retweet.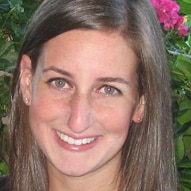 - Stephanie Kaplan, Her Campus Media (HerCampus.com)
7. Give the business a voice.
Let others know what your business is all about and let the online tools become your voice. Don't try and do it all. Focus on one or two platforms and let customers see what your business is all about. Be yourself and upfront when doing any online marketing.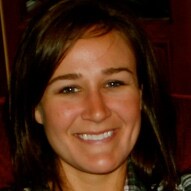 - Ashley Bodi, Business Beware
8. Use Google maps.
If you're a brick and mortar business, the first thing you need to do is make sure that your findable. Have you submitted your information to Google Maps? If you're beyond this, check out Yodle and Yext—both firms help small businesses start marketing online.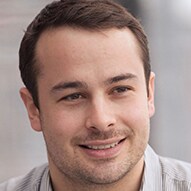 9. Establish a website homebase.
The first online marketing strategy you need is having a fully functional website. It should allow viewers to review your products, read your blog entries, and join your social networks. Every additional marketing activity should point directly back to your website.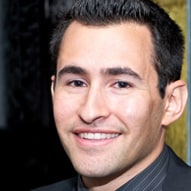 - Dan Schawbel, Millenial Branding LLC
10. Embrace your current customers.
By looking at what you have already created you can leverage their love of your services and use this to create that online buzz you are looking for. Try video taping some testimonials or uploading photos of events or projects to Facebook. Create that community of loyal followers and that will help to spread locally and give you the foundation of your online marketing agenda.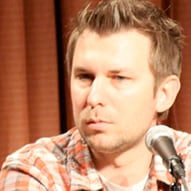 - Greg Rollett, Radically Ambitious
11. Nice and slow wins the race.
Fight the urge to set up a million different social media channels right away. Don't set up any until you know which ones your customers are using. Once you've figured out what your target market is doing online, start engaging them, but pace yourself. Becoming a master in 2 to 3 areas of online marketing is better than trying to do everything and failing.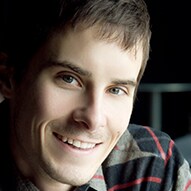 - Ryan Paugh, Brazen Careerist
12. Putting story first—connect to your clientele.
It's as simple as it sounds. The core values of your business need to be identified and broadcasted so people understand what you offer and why. If you don't have a marketing budget, start by creating a Facebook page, Twitter account, and blog—then bring folks into your world with authentic content about your company.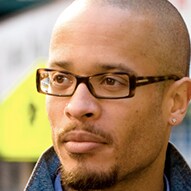 - Pete Chatmon, Double7 Images
13. Use the phone.
The first step is simply giving your customers a call and learning about what they do online. Maybe you can even run a survey. Once you are able to get a solid understanding for what they do online and how they do it, you will be able to decide if you will focus on Facebook, Twitter, LinkedIn etc. This is information that no book, blog or consultant can give you.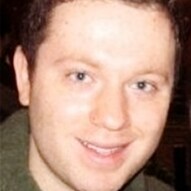 - Dmitriy Katsel, AdU Network
14. Capitalize on branded SEO
One of the more important things in branding is capitalizing on the search opportunity available for your branded terms. You want to rank #1 in all the search engines for your branded terms and capture all the other positions by ranking your social media profiles or prominent pieces of press about your company.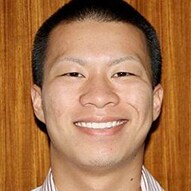 - Danny Wong, Blank Label Group, Inc.
15. Find the mavens in your niche.
Mass marketing on Twitter or Facebook is great, but targeting mavens on these sites that are leaders with your audience is even more important. This also is less-time consuming because you are narrowing your marketing efforts. If you can find a few key Twitterers or Facebook users who like your area and get them to talk about you—you will reach a lot more people and they will listen.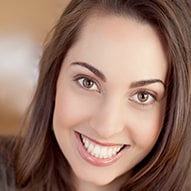 - Vanessa Van Petten, Lakewood Systems, Inc.
16. Learn from the competition.
Look at what your competitors are doing with social media. If they are focused on one type of social networking, you can start joining in the conversations in that virtual space. This will naturally lead you to the people who are most likely to be potential clients.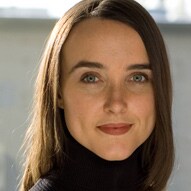 - Elizabeth Saunders, Real Life E®
17. Ask questions.
The best way to start with online marketing is to ask yourself a few questions. What is my target demographic? Where do those people hang out online? What are our intentions with moving out marketing efforts online? How much time do we have for this? Don't just rush in there. Make informed decisions, then treat online marketing like a bank account: make deposits before you make a withdrawal.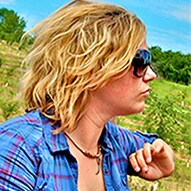 18. Start with your story.
A big mistake that a lot of first-time entrepreneurs make is to plaster the net with their business name and URL without giving any context. Who are you? What's your business all about? What sets it apart from everyone else in that industry? Why should people choose you over them? What do you stand for? Answer these questions then go start conversations and make yourself known, online and off.
19. Brand.
Before you do any online marketing, the first step is to get clear on your branding. What makes you really, truly remarkable? If your answer is "nothing", you need to rethink how you do business—because on the Web, it doesn't pay to be vague. Decide what's going to be your "thing" and use it to set the tone for all things online—from your website to your Twitter style.
 
- Amanda Aitken, Better Than Chocolate
20. Have a personality.
Small business websites tend to be static pages full of professional speak that say "Welcome to my site" and give a few basic things about the company. Businesses forget people don't like working with companies—they like working with people. Give your website and company a personality. Start with a simple 30 second video on your homepage of you building rapport. Then add a blog a bit later.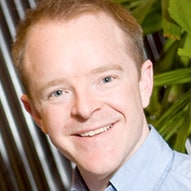 21. In Google we trust.
It is important to outline the keywords related to your industry for search purposes. A free resource that can help you locate your best keywords is the Google Adwords Keyword Tool. Once you compile a list, use Adwords to create a Pay Per Click campaign, and hire an SEO company to optimize your website for organic results. Most importantly, make sure your business has an updated website.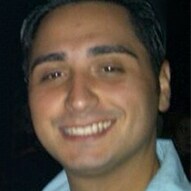 - Anthony Saladino, Kitchen Cabinet Kings
22. Get to know social media.
Social media is more of a relationship builder than a traditional marketing activity. If you want to get your business into the 21st century it is all about interactions. Create great content, share others interesting and useful content, interact, be helpful and make friends. Doing this will turn you into a trusted resource in your niche and the sales and referrals will follow.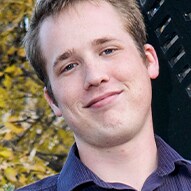 23. It Starts At Home.
Before you succumb to trends and blindly create a Facebook page and a Twitter profile, first assess the business's current online presence. Do you have a website? If so, is it up to the standards of modern times? Take the time to enhance that foundation before stressing out over activities that reach externally from your site. Once done, read a lot and consider hiring a consultant.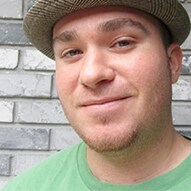 24. Get the ones who love you offline to support you online.
Everyone is on Facebook. That means not only are your current customers there but so are your prospective ones. Give your loyal customers a reason to follow you online—coupons, specials, discounts, or insider information. If what you're providing online is valuable enough, they'll share it with their friends and do a lot of your marketing for you.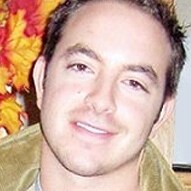 25. Focus on building a great product or service
I'm a big fan of Seth Godin's book, 'Purple Cow'. In this book, Godin argues that today the best way to market is to have a product or service that is so fantastic and delightful that information about your it virally spreads via word of mouth. Examine your company's offerings and figure out what it would take to delight your customers and thus encourage word of mouth.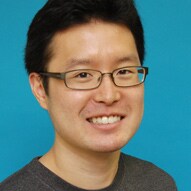 26. Build trust and advocacy through social media channels.
The first thing you should do is begin commenting on popular blogs that discuss concerns, tactics, activities that coincide with your business. Post useful comments and build relationships. Then launch a blog and launch a fan page and twitter page, but don't spend a lot of time in the beginning promoting. You want to spend time listening and inviting people. Wait for them to come to you.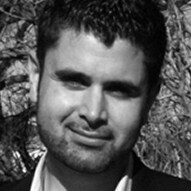 27. Don't Reinvent the wheel.
Unless the business is struggling and in need of a new approach, work to find ways to utilize online strategies to compliment the offline strategy that has worked for years. Utilize Facebook and Twitter to build a community of existing customer. Capture email addresses and send promotions that encourage repeats and loyalty. The beauty is that these options are all low cost and "found" money.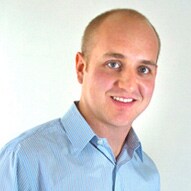 - Anderson Schoenrock, ScanDigital
28. Do your homework.
First, make sure you have Google Analytics installed on your website. It's free and will track all your online marketing ROI. Second, sign up for Google Adwords and use their online tools to determine the best keywords and budget for your industry. Google still gives us 90 percent of our revenue compared to Yahoo! & Bing. Third, do lots of research—learn from your competitors who are already online.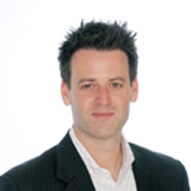 29. Clean house.
The best place to start is with your home base. Whether this is a website or even just a Google Places link for your biz make sure people have a place to find you online. Then you can branch out to other networks like Facebook, Twitter, and blogs and always direct traffic back home. You want your first impression online to look good.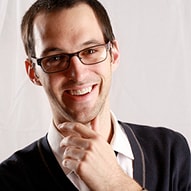 30. Find your customer and be a resource.
Your site should contain contact information and answer common questions about your products. Email is an easy way to tell customers what's new and highlight success stories. Also, use your existing customer base as a resource. Don't be afraid to ask some of your most trusted customers how they find out about new businesses online. Their advice will likely lead you to the right place.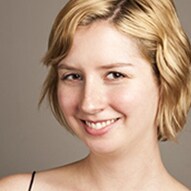 31. Let your customers choose your marketing strategies.
Before you read any books or set up any accounts, spend time talking with your current client base. It's easy to get caught up in the shiny and sexy online world, but consider which marketing strategies are already working and build on that. Maybe Groupon makes more sense than Twitter. Maybe a blog is your next move. Listen to the clients who will continue to buy from you and use their input.