Health and wellness are hot topics right now for both businesses and individuals. While businesses are facing their obligations under the Affordable Care Act, individuals must take responsibility for their own actions as well.
Everyone has to find the wellness program that works best for them because when we like it, we'll use it. Here are four companies that offer new and unique ways for people to embrace their personal wellness goals.
1. Stay Accountable

Don't be fooled by its name—Runtastic isn't only for runners. It offers a wide range of apps including road and mountain biking, walking and winter sports to help people meet their personal fitness goals. These apps track, monitor and analyze activities "whether you're a climber, runner, gym rat or soccer mom," says Florian Gschwandtner, CEO and co-founder of Runtastic. 

The apps "sync directly with our hardware to measure distance, speed, pace, time, heart rate, calorie consumption and route traveled," Gschwandtner explains. The results can be seen in the app or on the Web, including a training log and analysis to compare activities with others. The site is also a fitness community for users to cheer each other on in their fitness endeavors.  

RELATED: Employee Wellness Programs Vs. Paid Sick Days
2. Get Smarter Health Insurance
Taking a holistic approach to wellness, Maxwell Health aims to be the first complete health insurance solution, simplifying the way businesses and families purchase health insurance while also helping people become healthier.
Veer Gidwaney, CEO and co-founder of Maxwell Health, says its program encourages healthy living and better spending of healthcare dollars by "providing a concierge service to assist members with claims, doctor selections and prescriptions—saving people time and money." 

The company has a mobile app called Daily Feats, a program that rewards members for healthy living with gift cards from Amazon, iTunes, Starbucks and others. The company collaborates with Cleveland Clinic and Jawbone to offer education resources, custom health content and a fitness and health tracker.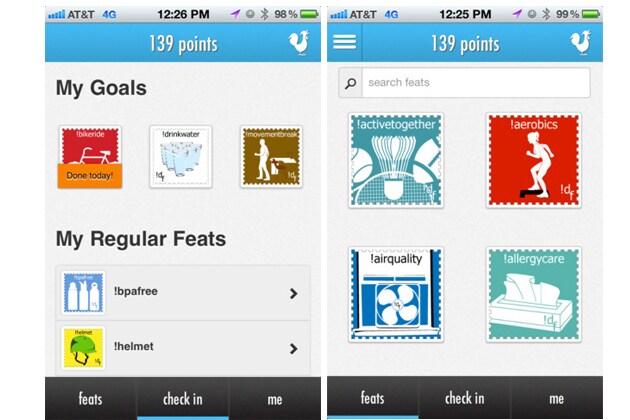 dailyfeats.com 
Maxwell is targeting small businesses, the self-employed and families who need to buy insurance directly. "We wanted to set a new standard by making healthcare easy and focusing on people's increasing desire to take charge of their health," Gidwaney says.
3. Collect Personal Fitness Data
Getting people to wear a fitness wristband is one thing, but getting them to regularly sync the data is another. FitLinxx has introduced a new product to make syncing easier.

FitLinxx offers a device called Pebble that clips to an individual's shoe, belt, waistband, pocket or bra, blending seamlessly into daily life. This waterproof device automatically tracks the number of steps taken, calories burned, distance traveled and total activity time throughout the day, and works across multiple activity types, including walking, running, elliptical training and biking. When people simply walk by a Personal SyncPoint, it offloads their activity data.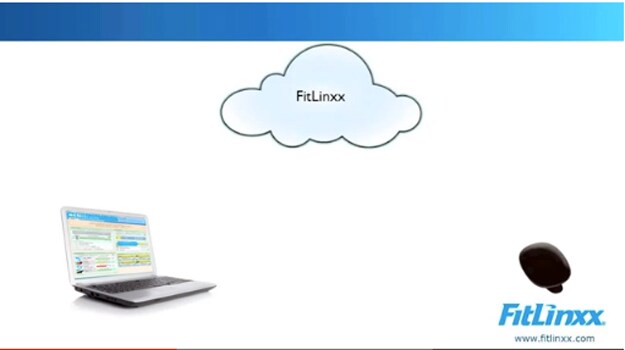 fitlinxx.net 
RELATED: How to Design a Small Business Wellness Program
In addition to the Personal SyncPoint, FitLinxx offers SyncPoint options for small workgroups and large spaces such as corporate offices. Users' activity data will transmit to any active SyncPoint they walk near, whether they're at home or in the office. Since the device is able to regularly transmit data, users can see their data anytime they visit their personal website, helping them track their progress to stay motivated and make better health and fitness decisions.
  

4. Inspire Healthy Living
Healthy people make for healthy employees who are more productive, engaged, collaborative and competitive. That's the key to Keas' "360/365" platform—a complete focus on wellness.
Users start with generating a detailed and personalized profile. Then the Keas platform empowers employees to set custom wellness goals and objectives, incorporating the entire spectrum of wellness activities including diet, fitness and mental health. As part of its commitment to providing a 360 solution, Keas partners with MyBrainSolutions to offer more than 25 games that help employees improve mental acuity, focus and productivity. New Keas games and polls deliver critical nutrition, fitness and stress management information along with seasonal content relevant to monthly health activities, challenges and opportunities.
What programs or apps are you using to achieve your health and fitness goals? Leave us your recommendations in the comments.

Read more articles on healthcare.

Photo: iStockphoto