A key part of your Facebook marketing strategy is figuring out how to build and engage your fan base—and one of the best ways to do this is by rewarding your Facebook audience for becoming and staying fans.
"Fans have signaled a level of passion or connection with a brand, so rewarding that acknowledgement only further endears the brand to those fans," says Blake Cahill, principal and president of social media agency Banyan Branch. "Giving fans what they want can vary from discounts, to empowering them to support causes, to providing them with exclusive content and information. In many cases, success is a mix of all of these."
Here are four great ways to reward your Facebook fans for their continued engagement and support:
1. Offer exclusive discounts, coupons and content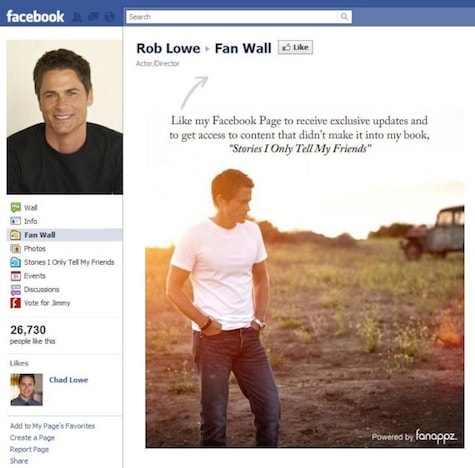 Discounts and specials are definitely among the most popular ways of rewarding Facebook fans, says Ron Schott, senior strategist at the Spring Creek Group.
"One of my favorite hotel chains, Provenance Hotels, offers specials to their Facebook (and Twitter) fans: If you book rooms through those channels, you can receive a percentage off your stay as well as free Wi-Fi access," says Schott.
Schott also notes that there are a number of restaurants offering a special reservation opportunity to Facebook fans. "This can be accomplished as easily as displaying a tab on your Facebook Page with a special number or code to use when booking," adds Schott.
Some companies tie discounts and coupons to engagement activities.Capriotti's, a popular chain of Italian restaurants, gives out free sandwich coupons to fans who correctly answer questions about Capriotti's history or participate in online contests. For example, the restaurant recently posted a clip from a local TV appearance on its Facebook Page and asked fans if they could spot the two wrong facts in the piece. The first person to do so was sent a voucher for a free sub.
There are also low-cost applications you can use to create custom fan-only tabs for your Facebook Page. For example, actor and author Rob Lowe used Fan Tabz to create a custom "Fan Wall" on his Page, where he shares exclusive content and excerpts from his new book Stories I Only Tell My Friends with people who "like" his Page.
2. Help fans give back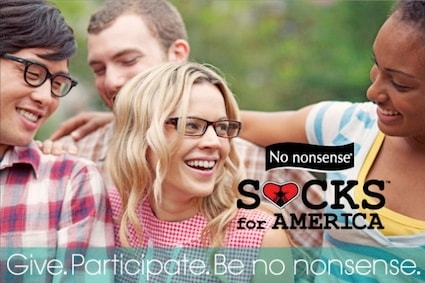 Many companies also reward fans by helping them give back, tying charitable donations to the growth of their fan base. Hosiery and legwear company No nonsense recently kicked off a program in which it is donating one million pairs of socks to needy children and families across the country. The campaign, called "Socks for America," allows consumers to donate a pair of socks in their name to a person in need simply by becoming a fan on No nonsense's Facebook Page.
Another great example is Idaho-based Dynamite Specialty Products, which makes all-natural dog food. Last year, the company pledged to give a pound of dog food to the Idaho Humane Society for every new Facebook fan. It ended up donating 2,800 pounds, which is worth $4,200 and is enough to feed 200 dogs for almost six months.
"We wanted to spread the word about Dynamite, and we knew that for many of our customers, giving to a charity actually would be more of a motivation to help than a personal prize or special offer. People who buy our products are passionate about their animals and about making the world a better place," said Callie Novak, Dynamite's CEO.
3. Show you're listening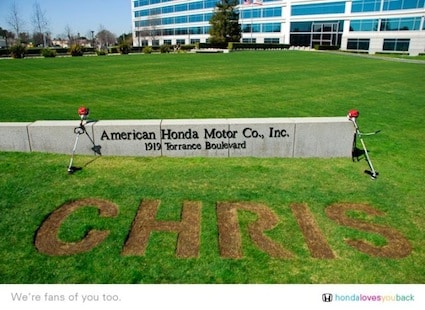 One of the best ways to reward fans for their continued support is by showing them you're listening to their opinions and feedback. Tony Pham, VP of marketing at family safety startup Life360, notes that building an authentic rapport with customers is a big part of the company's success growing to over two million families using its products.
"The company has seen that providing targeted content and resources is appreciated because of the trusted relationship we have with the families using Life360," says Pham. "We figure out what our users want to learn about by taking polls and hosting quizzes. Then, when we provide material that delivers what they said they wanted, it demonstrates that were really listening to our community and providing them with added value."
Showing you're listening can be as easy as responding to each and every comment and question on your Page. Social media strategist Alex Levine notes that, "Attention is a highly undervalued reward to Facebook fans. Reward your Facebook fans by acknowledging each comment people post to your questions. Not only does this provide (nearly) immediate gratification for fans, but it also encourages the behavior, thus greatly improving the probability and volume of their future engagement with your brand."
Want to take it up a notch? Honda showed it was listening during its "We're Fans of You Too" Week on Facebook, during which it recognized some of the innovative ways fans have shown their love for the brand over the years by mirroring these activities on their own.
For example, a fan carved a Honda logo into their lawn, so Honda carved that fan's name into their corporate headquarters' lawn at the main entrance. A fan revealed his love for Honda with his Honda logo tattoo; Honda's vice president of marketing got an airbrushed tattoo of the fan's name and face. A fan requested a special Honda haircut at his barber; a Honda associate got that fan's name carved in his hair, too.
4. Recognize individual fans
One completely free way to reward and recognize fans is to showcase an individual fan on your Page. Social media consultant Sarah Evans of PR and new media consultancy Sevans Strategy suggests that you "select a fan of the week. Interview the individual, post it on the Page and encourage dialogue around the person, not your brand. You can reward people with this honor who frequently contribute to the page or are loyal customers."
Schott agrees. "Recognizing individual fans is a great way to reward users for being a part of the community and also [for brands] to show that they care at the same time. The user gets a kick out of it because their friends now see them displayed in all their glory and the business climbs a couple notches higher on that brand preference ladder."
Finally, Evans recommends not calling your fans, "fans." She suggests giving them "a much cooler or more unique title."
"Make them feel like the special customers they are," says Evans. "They did take the time to 'like' your page."
Disclosure: Fan Appz is a client of the author's company.