There's no accounting for taste. Sometimes it's tough to figure out why one app blows up overnight while a different (and sometimes better) app goes completely unnoticed.
Take Yo, the super-simple app that's baffled the tech world since it went viral this year. Investors have already offered its creators more than $1 million for an app that does nothing except allow users to send the word "yo" to friends with just one tap.
While it's impossible to predict whether your app will be the next runaway hit, there are strategies you can use to create and position an app for sustainable growth—no gimmicks required. Take a look at these four:
1. Get Early Input From Users
Your app may sound cool in theory, but a neat app and one that people actually use on a regular basis aren't necessarily the same thing. How many times have you installed a cool new app only to delete it days later when you realize it's just taking up space? Getting direct user feedback is vital in the early stages in order to make sure your app aligns with user goals.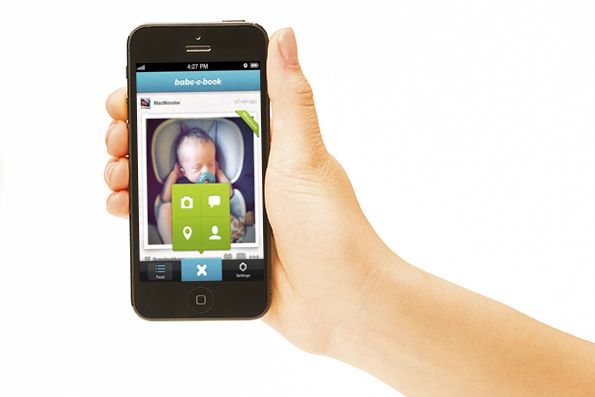 Early in our company's life, we worked with a startup to create an app called babe.e.book. At the time, we lacked the discipline to prioritize user goals, and we ended up working off of assumptions instead of gathering actual user feedback. The feedback loops became too long, and we failed to understand which features really mattered to users and which were just fluff.
2. Know Your Business Goals
In addition to your users' goals, you also need to identify your business goals from the very beginning. Without clear goals, you may find yourself going bankrupt even if you're popular with users.
Take MyFitnessPal, for instance. It was entering a crowded market, but its creators identified a specific user base that wanted to record their food intake and exercise and see real results from their fitness regime. Their goal was to build a large user base around those needs and then attract advertisers and investors.
This strategy wouldn't work for every app or for every business model, so it's critical to know your goals (and the time frame in which you're hoping to achieve those goals) so you can sustain your business financially.
3. Start Lean
When creating a new app, it's easy to have eyes bigger than your stomach. When the creators of Threadless first began developing their app, they envisioned it being a place where you could buy T-shirts, create new designs, vote on potential new products and feed the hungry.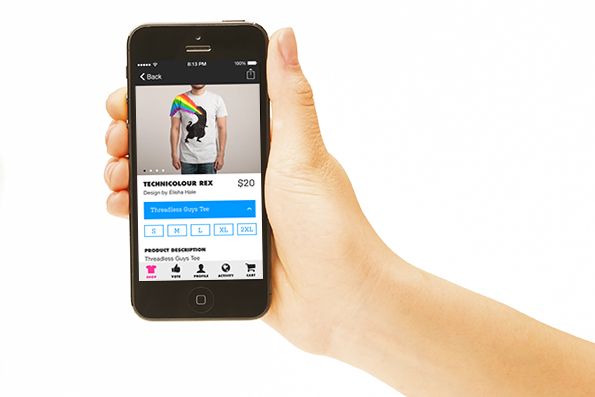 But instead of creating a slow, bloated app with unnecessary features, they focused on what they thought the user would want most and developed a simple and easy way for customers to vote on designs and buy designer T-shirts. The result was a successful app that helped them make money and provided their community with value and access to the brand.
Focus on your core user goals, and make sure they're sound before you start piling on everything else. This makes it easier to pivot if user feedback leads you in another direction.
4. Plan for Future Feature Rollout
Apart from giving you some wiggle room, starting lean also means you can save features for future releases. This helps you sustain a regular update schedule and introduce new features that users will love. By rolling these features out slowly, you can determine what users want (and what they don't) and adjust accordingly.
An initially successful app is great, but a sustainable one is even more important. Look into the future, and try to envision how this app will fit into a person's life, then continue to test those theories with prototypes users can try. Consider how you can slowly improve your app to make the user experience even better. This way, yours won't be one of those here-today-gone-tomorrow apps or languish in the App Store for a year without updates.
The app market is full of potential, but there are no guarantees. To be successful, you need more than a great idea; you need to know what your users want and have a sound business plan in place to back it up.
Bobby Emamian is the co-founder and CEO of Prolific Interactive, a strategy-led mobile agency in Brooklyn, New York. He is also a member of Young Entrepreneur Council (YEC), an invite-only organization comprised of the world's most promising young entrepreneurs.
Read more articles on technology.
Photos: iStockphoto