A trade show can be a great opportunity to grow your small business. It's a chance to get your name out there and introduce your business to prospective customers.
According to Skyline Exhibits, most small-business owners have three goals for a trade show: building brand awareness, generating leads and developing relationships. But none of that can happen if you don't have a plan and prepare before you get to the show. To make the most of your trade show experience, try employing some of the following tips suggested by trade show veterans.
1. Stand Out From the Crowd
Whatever you do, don't blend into the dark backdrop of your booth. "When we introduced collegiate [themed] Finders Key Purse, we dressed up as cheerleaders," says Sandy Stein, owner and inventor of Los Angeles-based Finders Key Purse, an accessory that makes it easier for women to keep track of their keys in their purses. "I think I was in my late 50s as were the other two 'girls.' Women told us we were so approachable, and it was fun to wear tennis shoes at the trade show and not feel weird."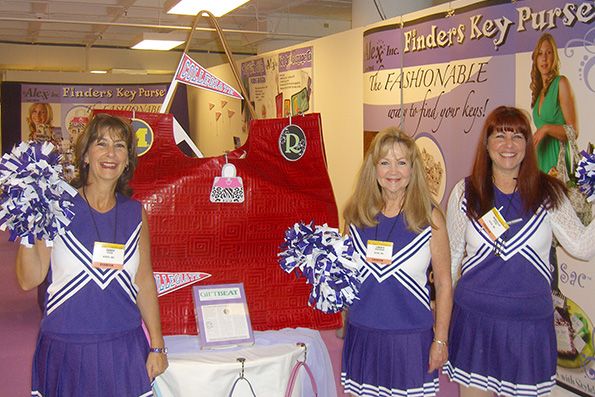 Mike Kennedy, director of marketing at Talent Analytics, a Cambridge, Massachusetts, company that provides software for predicting employee performance and turnover, agrees that the right clothing can get your company noticed.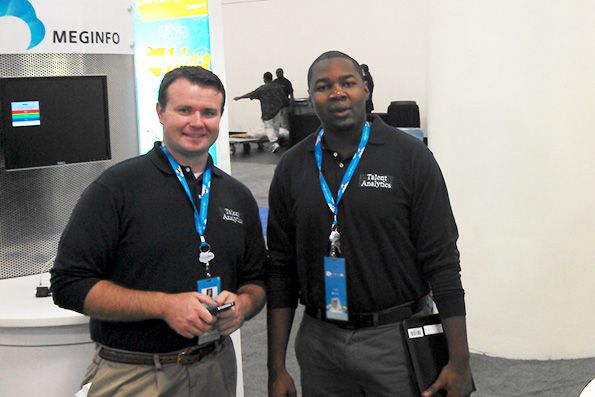 "Get fun, quirky t-shirts that stand out," Kennedy suggests. "At every trade show I go to, there's always one company that has staff walking around dressed in fun T-shirts in bright colors. It makes me want to visit their booth to check out the company. I know they exist, which is half the goal."
2. Use Props
In addition to clothing that stands out, Kennedy believes it's helpful to have a gimmick at your booth. For instance, at one trade show he attended, a company set up a roulette wheel in its booth. Visitors were able to give the wheel a spin, then answer a question about the company in order to win a prize.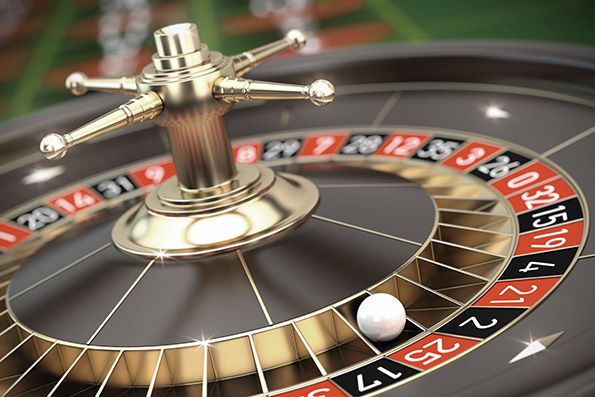 "It was a great way to stand out, expand awareness and give people something of value," Kennedy says.
Stein's also used a prop to turn heads. "I bought a giant purse about four feet wide and three feet tall," Stein says. "Then I had a giant Finders Key Purse made [for it], and it stood proudly in the front of our booth. People stopped to take pictures of it."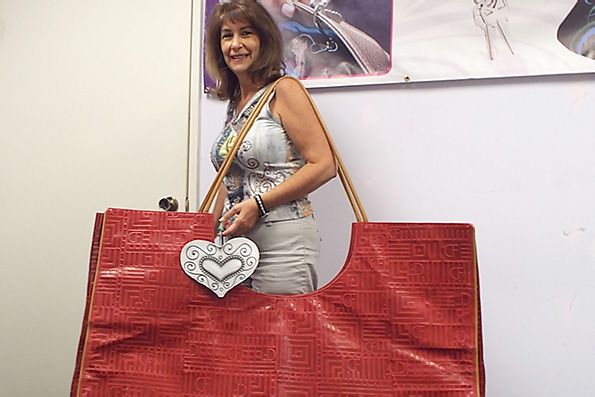 3. Pass Out Freebies
Stein's also a fan of giving something away. In her case, she invites visitors into her booth and allows them to choose one of her key rings to take home.
"Not only does it get them in the booth to show them our product," Stein explains, "but if they don't have time then, they have time later to use our product and see why we have sold millions of them."
Michael Shepherd, president and CEO of The Shepherd Group, a PR and content marketing firm in Newport Beach, California, thinks give-aways are a great idea. He recall one particularly memorable give-away:
"Of all the trade show promotions we've done in the past 30-plus years, I think the one that generated the most buzz involved a coffee bean giveaway," Shepherd says "The client was a fundraising company that raised money for large national nonprofit organizations. At the trade show, we gave away hundreds of small prepackaged coffees, each branded with one of the organizations they represented. We also featured these specialty brews throughout the day by serving them to show-weary attendees that stopped by the booth.
"It was a great way to engage prospects and educate them about the quality organizations the client helped," he adds. "We generated numerous new leads and, most importantly, created better recall. What made it successful however, was thinking of the strategy from an attendee perspective. What would resonate with them after the assault on their senses that takes place at virtually every show? We chose a strategy that offered them an opportunity to rest, reinvigorate themselves and enjoy one of life's simple pleasures—a great cup of coffee."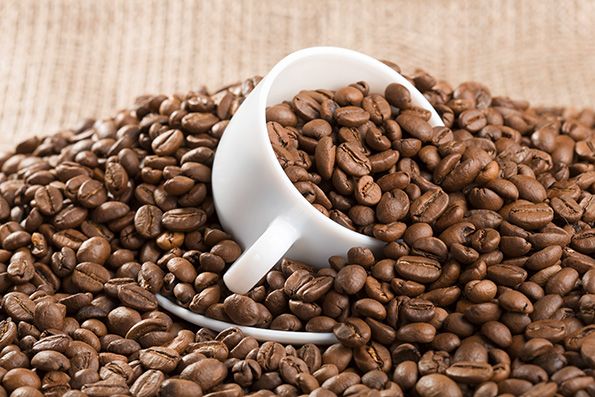 Food is an excellent lure for hungry show goers, especially if it's a sweet treat. "I've got only two words for businesses that want to stand out at trade shows: free candy," says Tony Alfidi, founder of Alfidi Capital in San Francisco. "I put out bowls of free candy the first time I ever exhibited at a trade show because human beings love freebies. The time it takes for a prospect to stop, grab a treat, unwrap it and put it in their mouths is enough time to give a 30-second elevator pitch about a product or service.
"From experience, I learned that it's important to have one bowl for hard candy and a separate one for chocolates because some people really do have a preference for one or the other," Alfidi says. "The candy brands should also be well-known, because even freebie hunters shy away from cheap candy."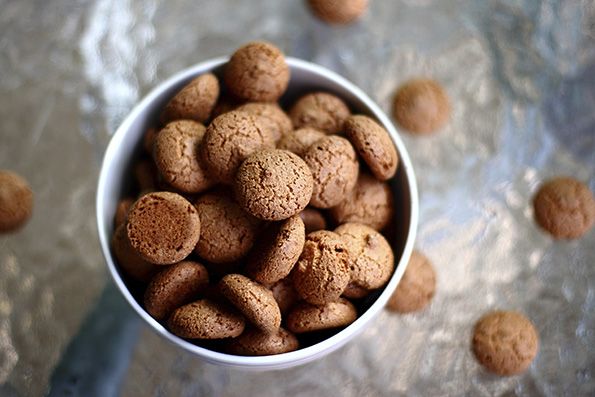 4. Train Your Staff
Steve Ondich, a 20-year trade show veteran and owner of Commercial Forest Products in Fontana, California, believes that costumes, props and freebies all take a back seat to having employees in the booth who've been trained in trade show skills.
"Attendees walk the trade show floor in zombie mode. That means they use peripheral vision to size up each booth, typically from the safety of the center aisle while carefully avoiding direct eye contact with the exhibitors," Ondich says. "If they're approached aggressively, they tend to leave. If they're ignored, they tend to leave.
"The simple secret is to gently break them out of zombie mode with a non-threatening approach like 'Enjoying the show?' Ondich suggests. "Most people will stop and engage. A well-trained staff doesn't need an elaborate booth to be effective."
Read more articles on marketing.
A version of this article was originally published on April 30, 2014.
Photos:  Finders Key Purse, Talent Analytics, Thinkstock