My mind was blown: This Starbucks barista had created art for his favorite customers, and he'd even gone so far as to take requests to the point of backlog. In the process, he put both himself and his employer in the public eye as shining example of customer service gone wild.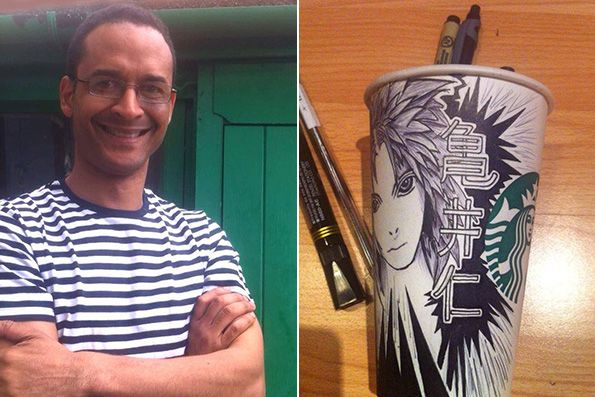 Then there's this guy. In a single, faceless customer service chat, he'd taken Netflix to the stratosphere with his Star Trek-themed assistance for a Star Trek fan. 
Maybe that's why I find it shocking when brands say it's hard to find the right talent. It's also mind boggling to me that there are companies that profess to have crazy levels of turnover.
The problem in both instances? You're recruiting based on the wrong criteria.
Brands only shine as brightly as their dimmest bulb. It's time to up your company's wattage with some recruiting practices that have more to do with people and less to do with paper.
The first thing you have to do, however, is get through that paper, so let's get started.
1. Ditch the Boilerplate Job Description
If you're a hella fun company to work for, ditch the yawn of the common job description. The first step to attracting team members who can help make your business shine is to get them excited by the prospect of working for your company. What you don't want? Folks looking for just another J-O-B.
To get past the J-O-B seekers, infuse your job description with your brand's personality. In search of diligent taskmasters who know compliance-related industries like Bruce Willis sees dead people? Then say it. Yearning to locate a Ruby on Rails pro who could cook you brunch with three lines of code? Again, just say it.
Whatever you say, just don't be boring. Boring attracts boring, and there's no industry out there so boring that you can't drum up a modicum of excitement around what it's like to join your team.
2. Cut Up Your Applications
Ugh. Do people still fill out job applications? Sadly, I know the answer is yes, even though it's a soul-sucking activity to the nth degree for everyone from the applicant to those tasked with reviewing submissions. Whether you're taking applications, resumes or both in your search for the best candidates, here's one piece of advice you shouldn't ignore: Cut them up.
Ditch all the "fill in the blanks" about schools, gender, race, age and other criteria that can lead to bias. Sometimes the best candidates didn't go to the "right" schools. And those "right" candidates who did have the ideal internship out of college are job hopping short-timers that don't belong in your company with its long-term goals.
Print out every resume and application, then make a few copies of each. File the originals, then cut the names and identifying information off the photocopies. Distribute the copies to key team members and management, and ask them to identify their favorite candidates. If the application and/or resume don't spark any excitement, odds are the live, in-person candidate won't either.
3. Get a Sense of Their Goals
With every candidate that comes through your door comes a set of goals. Sure, that person's first goal might be to find their new career home so their mortgage and private school loans are paid. But it's critical that you understand how a candidate's goals align with your overall company goals.
I recently had a client who had invested a significant amount of time and resources to identify a brilliant candidate for a senior-level editorial position. After three months on the job, the candidate announced she'd been accepted to graduate school to begin her MBA and wanted to attend school full time. Sadly, this didn't come through in the interview process, and it cost the company in a major way. Asking the tough and more esoteric questions (such as, where do you see yourself in five years?) can help you further evaluate exceptional candidates and make sure you're hiring in your company's best interests.
On the flip side, hearing your company's goals should set a candidate's eyes on fire. When you share your vision for your firm during the interview process, see which candidates jump in with ideas. Lean forward. Sit up taller. You want to hire talent who see themselves as a part of your company's evolution, not merely a cog in the wheel. And speaking of asking questions …
4. Ask a Question
When you've narrowed your candidate list down to a few top choices, ask the mother of all open-ended questions: "Where do you see that our company has room for improvement?" If a candidate says, "Oh! I wouldn't change a thing," run. Don't even bother screaming.
I've always found that my clients with the lowest turnover have the most interactive and collaborative interview process. They want team members who not only understand their company and have taken the initiative to get a sense of culture but who come ready with ideas, good or bad, day in and day out. Ideas—not profit margins or cool websites—are the lifeblood of any growing and prosperous company. Only people can have ideas. If you can turn your company into an idea factory, then you've already recruited the brightest bulbs.
The perfect employee isn't a myth. You, too, can have the Starbucks cup art guy. Or the Netflix Star Trek guy. Whatever guy or gal you want is within your grasp, and they're ready and waiting to power your brand. You just have to acknowledge that those are the types of team members you want, then take the steps to hire them in the first place.
Read more articles on hiring & firing.
Photos: Gabriel Nkweti Lafitte