Imagine this scenario: you come up with a great business idea, you test it out, feedback is positive and you need money to progress. As an early stage company, it may be time to approach a venture capitalist firm.
But before you do, take heed of these five (common) mistakes:
1. Acting too greedy
According to Dylan Whitman, co-founder of Flank Digital in San Diego, greed can double as kryptonite inside the boardroom.
"Everyone has seen Shark Tank and thinks you can go in with an idea, ask for $1 million and offer to give away 10 percent of the company—but it doesn't work that way; if you don't have a lot of experience and just have an idea, you need to be willing to give up serious equity in the company," he says.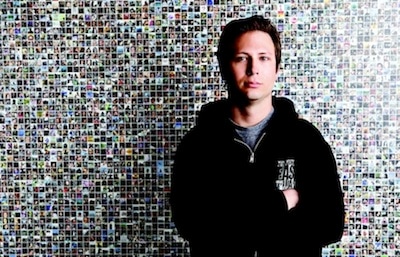 How do you know what to ask for?
It comes down to how game-changing your product or service is, says Whitman. If you have a patent on something solving a problem, you may have more leverage.
Try not to focus just on the money, Whitman says. "If you are just focused on getting rich, that is not interesting to VCs; they are focused on game changing ideas that will disrupt industries—they want the next Twitter or Facebook."
Not sure what your value/equity should be?
"Talk to a few firms and let the free market decide—go in and see what a few firms have to say…and don't forget to bring a lawyer that has experience," Whitman says.
2. Being close-minded
Over at J. Christopher Capital, a VC firm with offices New York City and Shanghai, principal Kyle Widrick sees more than 40 deals per week. He says his most successful meetings are with open-minded entrepreneurs.
"Walk in with an open mind and feel out the crowd; if you are open to feedback about your idea, you will most likely come away with a win; even if we don't think you are a good fit for us, we might be able to put you in touch with someone who is interested," he says.
Conversely, if you come in with an inflated ego and act defensive when feedback is given, Widrick says VCs are not as likely to help.
3. Asking for too little
Asking for too little can show a VC firm that you aren't confident in your business idea or that your plan isn't fully baked, Whitman notes. "Building a good company takes serious money, and if you don't know what it will take or your advertising plan is as grassroots as handing out flyers, it may be difficult for VC firms to take you seriously."
4. Covering your passion
"I like to see people who show their full excitement; even if they are in stage one, but they know what to do to get to stage 10 and are confident in their ability to go out and do it; the people who think about their business every second of every day and will work until it is a success...those are the people you want to bet on," says Widrick.
5. Not having a solid plan
Your goal may be fundraising $5 million, but what, exactly, will every penny go towards? VCs want to know.
"You need to be able to properly explain, simply, what you are trying to do, your business plan, and your financial plan," says Widrick.
Be prepared for VCs to ask a lot of questions during these meetings, and be prepared to think on your feet.
"I'll ask questions outside the plan, and depending on their answers, I can determine who is experienced and who is not—it is important to be prepared and open to any and all questions," he says.