The world has been talking about "going green" and "reducing our carbon footprint" for years. Anyone who runs a business knows that unnecessary waste simply isn't good business.
Companies who invest in greener (or more energy efficient) gadgets around the office save on electricity bills, foster an office based on conscious consumption, and know they are doing what they can to help make the world a cleaner, greener place.
To get yourself on track to being energy efficient, start by investing in an energy meter so you can keep track of your office's level of energy consumption. Once you're ready to take the next step, check out these five energy efficient office gadgets to help you start saving on every level.
1. Energy Efficient Printer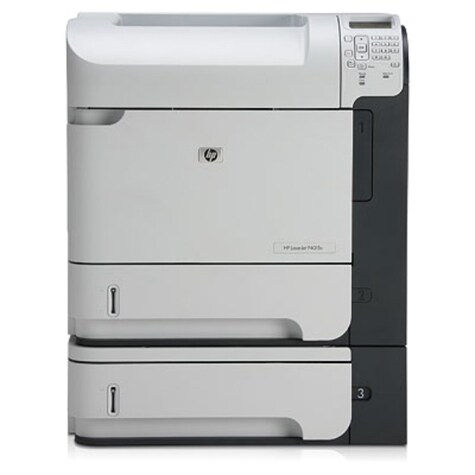 These days, printing the smallest of documents is seen as an attack on the "green" movement, but sometimes it just has to be done. If your office hasn't quite made the print-free pledge and you don't want to feel as bad about embracing paper, you can at least know that your printer is enviro-conscious. The HP LaserJet P4015x Printer reduces energy use by up to 50 percent with something they call "Instant-on" technology. And of course, you wouldn't dream of printing on anything besides 100 percent recycled paper.
2. Water-Powered Calculator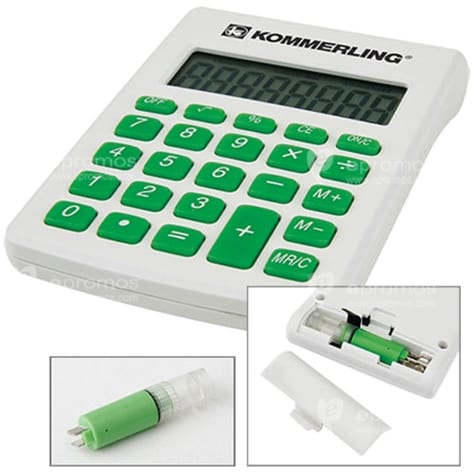 Disposable batteries die and end up rotting away in landfills, but companies can do their part by never having to buy batteries again, resulting in less waste and saved money. Many people use rechargeable batteries, but have you heard of water-powered batteries?
This handy calculator uses water-activated batteries that require moisture to activate the carbon particles needed to produce energy. While water-powered batteries produce about the same amount of energy as common alkaline batteries, they aren't toxic, because they are made of carbon rather than processed metal. When your calculator is winding down, simply refill the two battery tubes with tap water, and you should be good to go for another two or three months.
3. Desktop Computer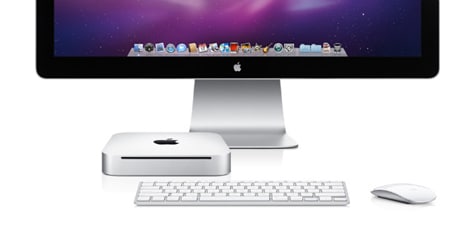 Computers use a lot of energy and it's hard to cut down on time spent on the computer, especially while at work. So why not invest in machines that use less energy overall? Think of how much your business could save in energy bills by using energy-friendly computers.
 
Apple's Mac Mini claims to be the world's most affordable and energy efficient computer. According to Apple, the "power supply for Mac mini has been reduced from 110W to 85W and is now up to 90 percent efficient... A built-in power supply means no plastic housing, less weight, and less cable clutter." The Mac Mini uses less than 10W of power when idle, which is 25W less than the previous generation, and claims to be something no other desktop computer can do.
"Mac mini uses energy efficient hardware components that work hand in hand with the operating system to conserve power... Mac OS X never misses a power-saving opportunity, no matter how small. It even regulates the processor between keystrokes, reducing power between the letters you type. That's just one of many ways Apple manages small amounts of power that add up to big savings."

The machine gets a gold rating from Electronic Product Environmental Assessment Tool (EPEAT), and meets the low power requirements set by the Environmental Protection Agency, who gave it ENERGY STAR qualification.
4. Solar Gadget Charger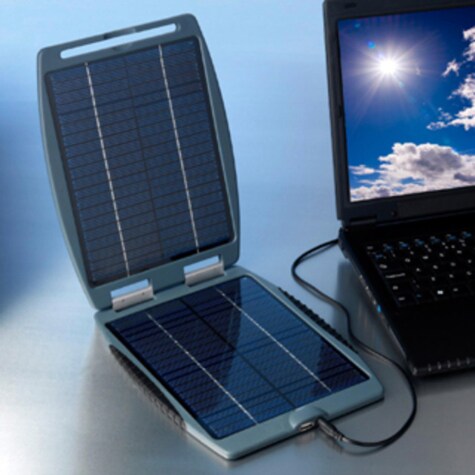 This small, portable, solar panel kit can actually power a laptop. The Solar Gorilla's panels can produced 10W of power in direct sunlight, which is apparently enough to charge any number of electronic goods. While this is marketed as a great travel item, wouldn't it be great to allow your employees to enjoy some sunshine while working? A happy employee is a productive one, and working in the sun can be fun.
5. The Eco Button
The Ecobutton is a really easy way for you and your employees to save money (and the world) with almost no effort. This USB device allows you to power down your computer every time you step away, with the simple touch of the Ecobutton. Computers use a lot of energy; you can save money and know you're doing your part to help conserve energy by easily powering down when you aren't at your computer.
 
These gadgets are all paving the way to a more energy efficient future. Tell us which gadgets your office is using to conserve energy in the comments below.
Image courtesy of
iStockphoto
,
mbortolino