The Internet is a black hole of procrastination. It's a rare occasion when we open up our Web browsers and just do work without checking Facebook or getting sucked into YouTube.
Not only is it possible to get work done, but your Web browser can actually help you be more productive. If you use Mozilla's Firefox, you're in even more luck as we've compiled this list of five Firefox add-ons to boost your work flow efficiency.
1. The Multi-Tasker: Tab Mix Plus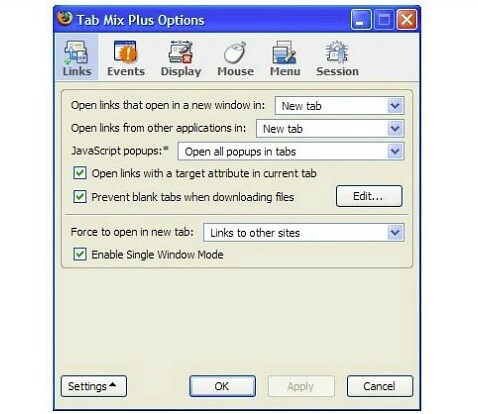 If you use Firefox, you've learned to love tabs, but it's far too easy to get over-zealous and end up with an unrecognizable clutter up there. Tab Mix Plus will help you wrangle your tabs including sorting options, the ability to undo closed tabs and it even come with a session manager to help you multitask like a pro. Besides, more than one million users can't be wrong.
2. The Formatter: Print Edit
Print Edit is one heck of a hack if you know how to use it. The main purpose of the add-on is to help you format any Web page for printing. From the edit mode, you can add and remove elements from a page—like, say, banner ads or search bars—for a cleaner printed page. The add-on, however, can also give you detailed information on the make up of a website. "Inspecting" individual elements will bring up their properties in CSS. For example, did you know that the width on the "I'm Feeling Lucky" button on Google is 102px wide, in bold font with a background color of #f8f8f8?
It's a fun and quick hack for discovering how elements on a site are created.
3. The Forgetter: ReminderFox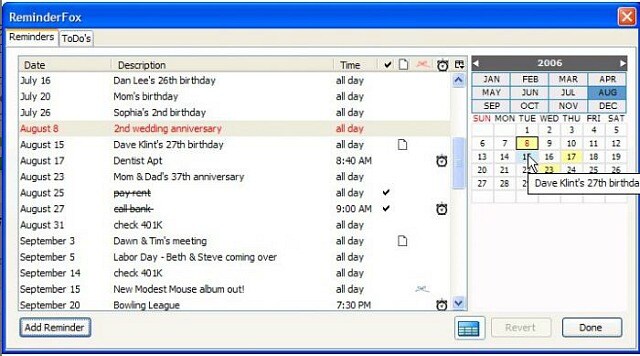 Keep forgetting birthdays? Meetings? What you need to do next Thursday? ReminderFox is a simply add-on that acts like a digital to-do list and calendar permanently attached to your browser. It's not a revolutionary idea, but it's one that could save you from missing that important business appointment.
4. The Power Shopper: PriceBlink
If you've shopped online for anything recently, you know that prices can vary drastically between websites. An espresso machine on Amazon could be $50 cheaper on eBay. PriceBlink aims to streamline your comparison shopping by automatically searching for the same product across dozens of sites and alerting you when it's available somewhere else for cheaper. The add-on also has alerts for coupons and deals on any website you visit to help you get the most bang for your buck whether you need to buy a last-minute gift or supplies for your office.
5. The Socializer: Yoono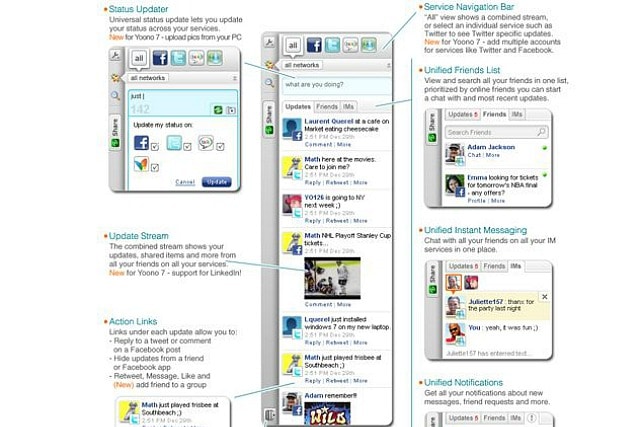 If your "work" also means staying up to date with your social profile, than Yoono is a good in-browser option, especially if you want to stay connected without leaving Hootsuite or Tweetdeck open all day. Yoono syncs up with Facebook, Twitter, LinkedIn, YouTube, chat services and more with a discrete little vertical and/or horizontal bar. The add-on will scroll updates from your connected networks and allows you to publish and post text, image and video at the same time.
Take a look and let us know which add-ons you use to stay productive.
Image credit: Jacob Davies via Flickr