BlackBerry is the workhorse of the mobile family, which is a blessing and a curse. Apple has the style points and Android has the variety and open functionality. The BlackBerry, with its respectable but limited range of apps and decidedly straight-forward OS, is the responsible but milquetoast brother in the mobile family.
But that can be a good thing if you want to get some work done on your mobile phone without getting distracted by (read: have fun with) Angry Birds. BlackBerry has built a stoic brand image (despite those awkward BBM commercials) that is designed to help you get your business done and get it done well.
To help, we sorted through some business apps to help you get the most out of your workhorse when traveling. Have a look through the free apps below and let us know in the comments which you liked best or share your own recommendations.
1. HandyLogs


HandyLogs helps you keep track of your expenses and mileage, something that will undoubtedly come in handy if you're on the road for work. You can sort your expenses with customizable lists and categories while the odometer will automatically calculate your distance. There are also nice touches like time stamps, the option to add notes to all listings and info to help you file and sort all your expenses.
2. UPS Mobile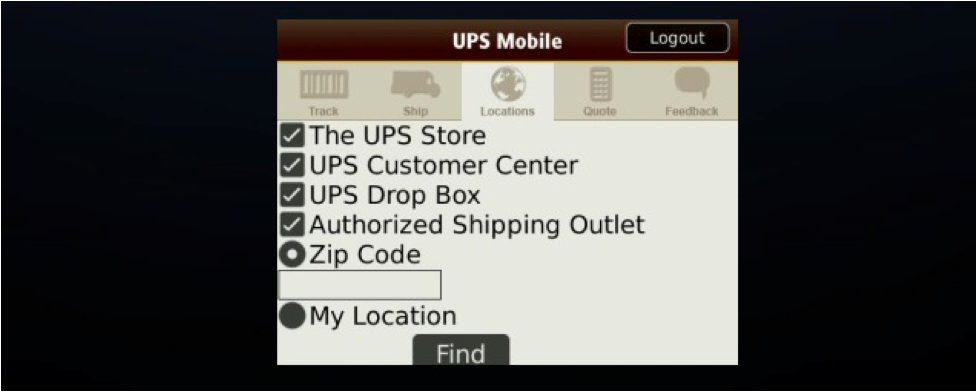 Anyone who has ever shipped anything knows that things get messed up. Regularly. The only thing worse than having a shipment go awry is not finding out about it. The UPS mobile app can help you track your packages, make labels, and even give them cute nicknames so you can stay on top of all your mail. Although the app won't let you track packages through other shippers like FedEx or DHL, it's still a great choice.
Want more on apps? Check these out:


Nice Office LITE is like a business Swiss Army knife for your BlackBerry. Need to manage your e-mail? Calendar? Contacts? Need to store forms and documents? Need to log your device activity and get detailed reports? Gosh, you ask for a lot. Thankfully, Nice is nice enough to do all that for you, and it backs it all up on its website, so you don't have to worry about losing all your info if something awful happens to your phone.
4. DataBackup


If you just want to save every piece of information on your BlackBerry without bothering with automated reports or updates, DataBackup is the simple solution. With a couple clicks you can save all your contacts, pictures, documents, etc. onto an SD card. While it doesn't have a high-tech cloud saving system, sometimes having a physical backup can provide a little more peace of mind. You'll have to get that SD card on your own though, so make sure you have it installed before you try to save anything.
5. Scoop


Mobile business isn't all about expense reports and detailed usage logs. Scoop can help you in real time by providing a way to easily take, gather and share information with your clients or staff. Much like a Google doc for your phone, you can share text, pictures and audio with a group of people who can then comment, make changes or make notes. It's worth a look for anyone needing to share information from the field or connect with their team in a simple, dynamic way.
Image credit: 
hulya-erkisi