Showing people what a product does is a better way to catch their attention than telling them about it. Car salesmen encourage test drives, ice cream stores give out free samples, and I'd be willing to bet that few people purchase Hanger Cascader without watching the infomercial first.
Your digital product is also more appealing when demonstrated. And the most affordable way to show people what your software does, even if you're also offering a free trial, is often to produce a short screencast. These five free tools can help you get started.
1. Screenr


Screenr helps share your screencast videos over Twitter. After you make a five-minute-long screencast using the simple Web tool, a shortened link to the video is automatically provided. You can add a message and post the video link to your feed with the push of a button. There are also options to post to YouTube or embed the video in your site.
While other screencast tools, like Jing (see below), have Twitter sharing options, Screenr distinguishes itself by also creating a YouTube-like profile for each user. All of your videos are saved on your profile, and a public feed of other users' videos makes for interesting browsing. If you like an idea that you see, you can click the maker's profile photo to see other videos they've uploaded.
2. Overstream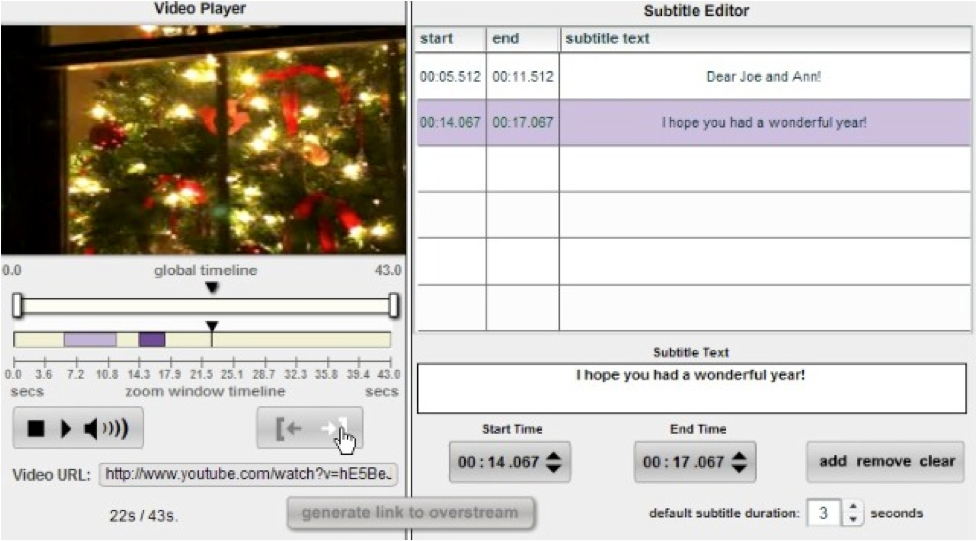 Basic, free screencapture software programs, like Wink, do a pretty decent job at creating videos, but few of them include features that allow you to add text easily. Overstream allows you to pull a video from a supported site like YouTube or Google Video and add your own subtitles to it.
Want more free tools? Check these out:

CaptionTube is another free captioning web app that you can use your Google account to log into.
3. Jing


Downloading Jing puts a sun-shaped icon in the upper-righthand corner of your monitor. When you want to grab either a screenshot or a screencast, hitting the icon opens up a tool that you use to mark the perimeter of your shot and start recording. If you're recording a screencast, audio will automatically be recorded.
You can choose to upload videos to screencast.com, which is run by the same company. Once you've done so, it's easy to share the provided URL or embed the video in your site. Alternatively, you can customize share buttons on your Jing dashboard for sharing directly to Twitter, Facebook and Flickr.
The free version of Jing records in SWF format. Jing pro subscribers can record in SWF or MPEG-4 video, make unbranded videos, record from their webcams and upload videos directly to YouTube.
4. GoView


Unlike most free options, GoView provides some editing capabilities. After you record your screencast and audio using the downloaded screen capture software, you can cut portions out and add title pages. Saved videos are automatically uploaded to the GoView site, and links are provided for easy sharing.
The software is free for now while the product is in public beta. But unfortunately, its early stage of development also means that it's available on only Windows XP and Vista operating systems.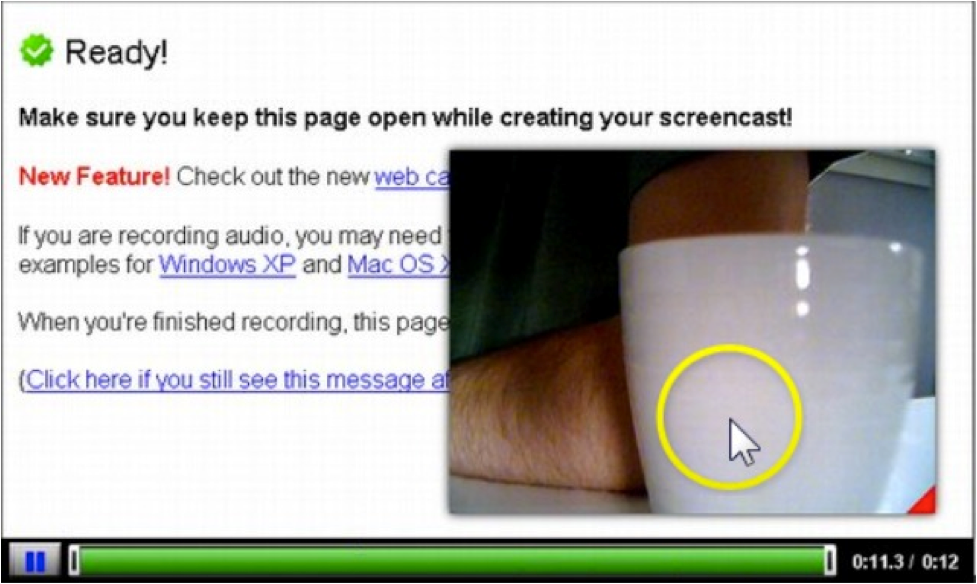 The free version of Screencast-o-Matic captures screencasts, audio and video from your webcam at the same time without downloading any software. Finished videos, which can be up to 15 minutes long, can be exported as MP4, AVI or FLV files, uploaded to YouTube, or saved to the Screencast-o-Matic site. A note-taking option can be used to link directly to a specific moment in your video.
Videos made using the free version have a "Screencast-o-Matic" watermark on them that can only be removed by ponying up $9 to download the pro version.
Image credit: 
TommL