Location-based services, such as Foursquare and Gowalla, are proving quite popular with consumers open to sharing their location with the world. They're also built to be inherently business-friendly, as most allow retailers to incentivize checkins and social sharing behaviors in the hopes of attracting swarms of patrons to their businesses.
As the space continues to evolve, new platforms, technologies and services are emerging with the specific intention of helping small businesses reward their loyal patrons with deals for their in-store behaviors.
Small businesses looking for fresh and relevant ways to serve up location-based deals and stay ahead of the curve have numerous options. The following examples highlight how small businesses can leverage verified checkins, barcode scanning technology, group buying initiatives, activity-based rewards, and opt-in lists for innovative and mobile-friendly location-based deals.
1. Verified Checkin Rewards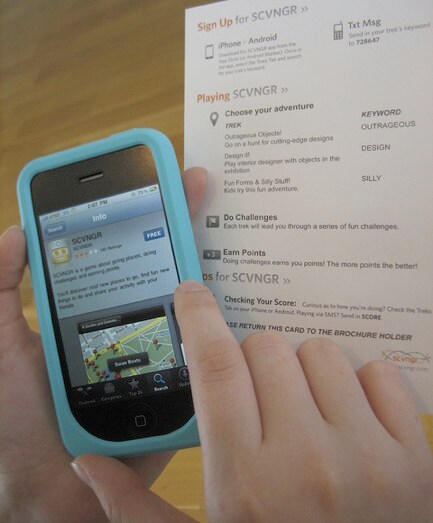 Most checkin apps are designed so that small businesses can set up specials or rewards for checkin activity. Few, however, can truly verify that an application user is exactly where they say they are. For the small business owner to truly benefit from offering checkin rewards, verification is critical.
SCVNGR is an example of a location-sharing service built with verification in mind. The startup, which seeks to serve as a game layer for the real world, has a QR code checkin feature; businesses can display QR code decals to encourage patrons to pull out their mobile phones and scan the QR code to check in to their venue. Since the scan is tied to a specific location, the checkin is valid.
In general, QR codes present a clean way to tie a customer's whereabouts to a physical location. Small businesses can choose to chuck the checkin app in favor of creating their own in-store QR code marketing initiatives -- think scan-activated coupon codes or discounts -- with the help of full-service QR code solutions such as ScanLife.
2. Social Barcodes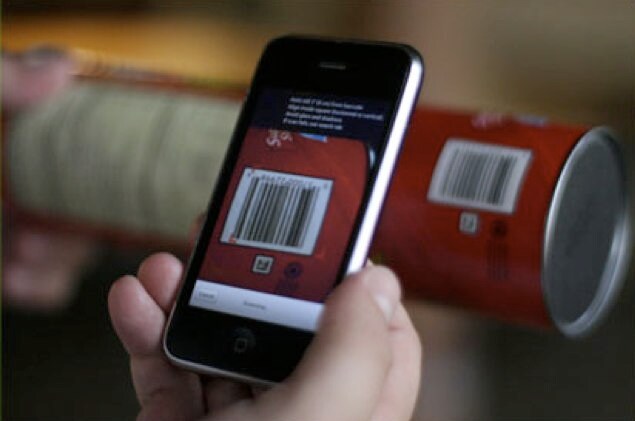 Small businesses sell products. Products have barcodes. New technology makes it easier than ever for consumers to create social experiences around products, and for retailers to reward them for their in-store scanning behaviors.
Bakodo is an iPhone app that can scan nearly all types of barcodes; consumers can use it to comparison shop, read reviews from friends, and make more informed purchase decisions. Stickybits has a mobile app that lets users create a social experience around products with photos, text, and videos. Even Shopkick, an automatic checkin service for retailers, has an iPhone app that supports barcode scanning activities.
As barcodes become more social in nature, small businesses have an opportunity to participate in product-driven communities and even reward consumers who scan in their stores. With Bakodo, for instance, small businesses can license a white label version of the technology to reward customers with discounts and coupons depending on what they scan.
3. Group Deals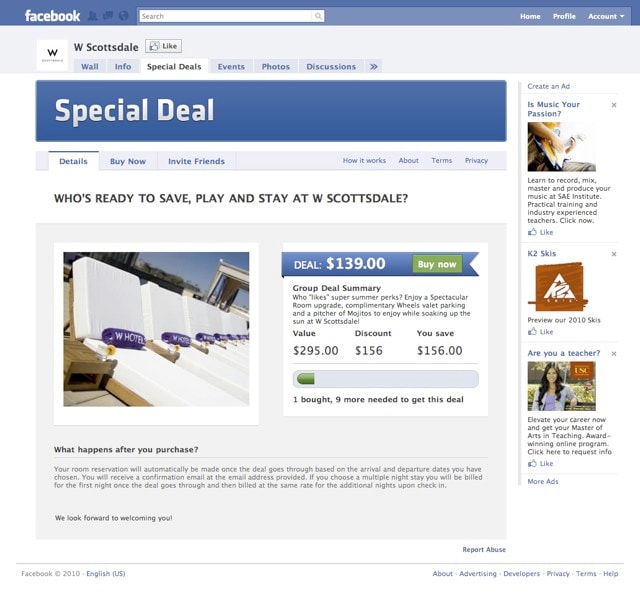 Those following the group buying trend have no doubt noticed the growing buzz around Groupon and its many competitors. These deal-a-day sites allow small and local businesses to offer extreme discounts to new audiences. The formula has proven to appeal to customers looking for a deal, bring in new business, and create repeat business.
Interested small businesses can turn to services such as Groupon, LivingSocial, OpenTable, Yelp, or Zagat to help them facilitate a location-based deal. Better yet, there's now a handful of do-it-yourself, deal-a-day software options. With Wildfire, for instance, businesses can offer their own group deals via their website or Facebook Page.
Another new option perfect for neighborhood bars, restaurants and coffee shops is GroupTabs. The service blends group buying with checkins, so that when a certain number of people check-in at the same place at the same time, they can unlock a pre-defined venue deal or special. GroupTabs is brand new and available in limited markets, but it hopes to expand and is accepting business requests via email.
4. Challenge-Based Rewards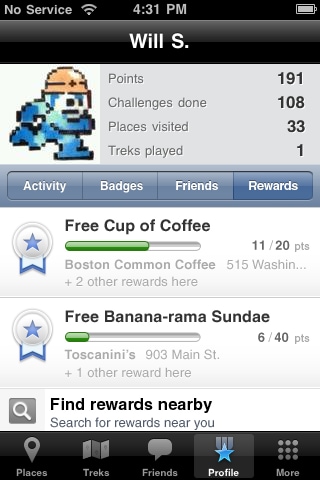 In addition to QR code checkins, the mobile location-based game SCVNGR now enables any retailer to offer custom rewards to patrons who accrue points for specific behaviors -- checking in, posting a photo, or completing a user-defined challenge -- at their store.
The rewards platform is more flexible than those offered by Foursquare and Gowalla, and allows small businesses to decide how many rewards to offer, how many points customers need to unlock a reward, and how many times the reward in question can be redeemed. Patrons can also only attempt one reward at a time and can visually track their progress via a green status bar.
SCVNGR also sends out signage, QR code decals, table tents, and coasters to participating businesses free of charge to help facilitate the in-store behaviors. As such, the platform is perfect for small businesses looking to offer their own location-based deals.
5. Opt-in Deals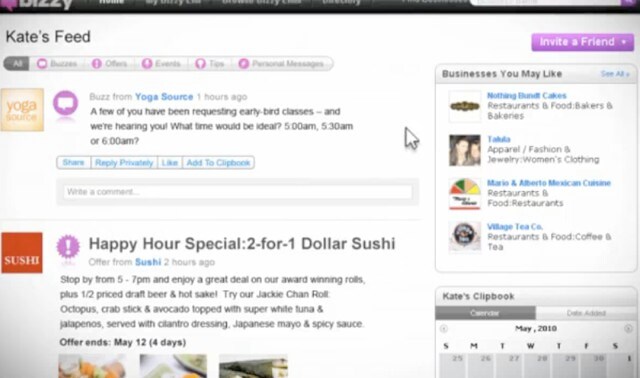 New startup Bizzy is designed to be the go-between for small businesses interested in distribution for their hyper-local deals and residents hungry for deals in their neighborhood. The service is designed with the intention of eliminating the clutter of traditional e-mail marketing campaigns by presenting deals and offers only to interested parties on their own terms.
Because Bizzy is opt-in for businesses and shoppers, it creates an ideal platform where local businesses can list deals that consumers want to find. Members can use the service to create their Bizzy List -- a list of businesses they want to hear from -- for a daily stream of related events and offers. Bizzy business members can create, manage and track their deals, as well as personally engage with shoppers and build better opt-in lists.
Bizzy is accessible to consumers on the web, or via its iPhone, iPad and iPod Touch applications. Bizzy's only downside is that it's currently a beta service only available in Dallas, New York and San Francisco.
As location-based marketing continues to grow, there are more and more ways that small businesses can offer location-specific deals. Verified checkins, barcode scanning technology, group buying initiatives, activity-based rewards, and opt-in lists are just five new ways that small businesses can leverage location-based marketing for innovative and mobile-friendly location-based deals. Let us know how your small business is offering location-based deals in the comments below.

On the go? Find this and other OPEN Forum articles through your mobile phone or Blackberry® or through the new OPEN Forum App for iPhone® from American Express. Visit openforum.com/mobile.
 
Image credit:
Joseph Robertson
,
High Museum of Art