Christopher Elliott, who writes "The Navigator" travel column for The Washington Post and serves as National Geographic Traveler magazine's reader advocate, remembers life as a stress eater.
"I've been there," Elliott said. "Enough so that I've had to pack the pants that are a little baggy because two weeks into a business trip I'd fit snuggly into those pants."
He put on a lot of "sympathy weight" when his wife, Kari was pregnant with their first of three children. "I was drinking a lot because I was stressed out about having a baby," Elliott said. That meant having a half bottle of wine and half pint of ice cream each night. It led to weighing 230-pounds. It took Elliott, 34 years-old  and 6'1 at the time, a full year to drop 55 pounds to reach his ideal weight of 175-pounds. He did it by running five times a week, working up to five miles a day and more importantly, he said, by changing his eating routine. Elliott, 42, now adheres to a strict eating regiment to maintain his weight. That becomes particularly difficult when traveling for business.
"I've actually been mocked at meals," said Elliott, who writes a syndicated travel column for Tribune media services. "I want to be polite, and maybe this comes across as being smug, but the people who are making fun of me for not eating dessert definitely look like they haven't ever missed a meal."
Even though there are double standards for men and women, Elliott said, "Men can't get away with being fat like they used to. There's nothing endearing about having a beer gut."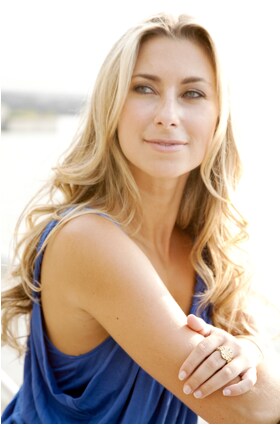 Julia Dimon, co-host of National Geographic Adventure's "World Travels" and Outside magazine's Outside Today said that she "eats as healthy as possible but isn't obsessed" when traveling. She has a more lenient policy that Elliott. "Travel is taking yourself out of your routine," she said. "And you can always re-balance and eat extra healthy when you come back."
Besides the traditional thinking of eating more fruits and vegetables, here are Dimon and Elliott's suggestions for how to not overeat and gain weight while traveling.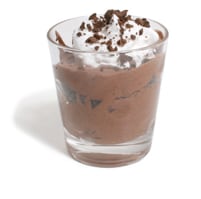 Watch the Carbs and Desserts
"I personally believe in watching the carbohydrates and desserts," Elliott said. "I cut out breads, rice and pasta when I'm on the road. First thing they do is put a big plate of bread in front of you." He also cautions that people will "look at you funny" when you don't eat the bed of rice or if you order fruit instead of the pecan pie. "It's hard to go to lunch at Ritz-Carlton and the head of public relations is giving you a really nice meal and you have to say 'I can't eat it,'" Elliott said.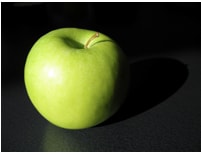 Image credit: Selma90, Selma Broeder via Flickr
Don't Let Others' Bad Eating Habits or Comments Influence You
Yes, this is easier said than done, but just remember how you want to look or want to keep looking. If someone makes fun of Elliott now, he just laughs it off, thinking or saying: "Let me eat my apple and you eat what you want. You can't tell me what to eat."
Want more tips on eating healthy? Check these out:
Pre-Plan and Pack Snacks
"If I don't eat on a regular basis, I get a little crazy," said Dimon, who brings a banana, protein bar or almonds to snack on and keep her metabolism going. "It saves me from running in a fit of hunger to closest fast food joint," she said. That's especially important when in an airport or flying. Elliott points out that even if you are on an airline that serves (or sells) snacks, they are very carbohydrate heavy, like crackers, cookies and biscotti. "You don't want to be eating those," said Elliott who packs trail mix, usually without the chocolate, ZonePerfect protein bar or fruit, like an apple that "travels well."
Avoid the Kid Food
If you end up traveling with kids, stay away from their food. "They get to eat the carbs, like Oreos," joked Elliott, who has two sons and a daughter, ages eight, five and four.
Drink Lots of Water
Dimon said she drinks eight (8-ounce) glasses a day. It's well-known that drinking water can curb an appetite, help flush your system, metabolize food more quickly and is a great way to lose weight.  
Dawn Reiss http://www.mediabistro.com/dawnreiss is a Chicago-based journalist who has written about everything from eating crickets in Cambodia to the trial of former Illinois governor Rod Blagojevich.