Many small-business owners may dream of earning a slot on their favorite fast-growth companies list, but the real trick is to make the list by growing organically. Funding growth with cash on hand instead of outside investment means hanging on to more equity and control over your business. But that can be a challenge for companies hungry for more raw materials, technology or people to drive growth.
I talked to several successful fast-growth companies to learn how they scaled up without selling out.
Pass on great opportunities.
Cash flow won't be able to fund every exciting opportunity, even some that you know will drive growth. That's what Jeff Platt, CEO of Sky Zone, learned as his Los Angeles-based company grew from six franchised locations in 2006 to 115 in 2015. People are his top expense.
"At one point, we knew that in 12 months, we'd have 30 locations and we needed to invest in senior management to take us over that hump," Platt says. "There was an individual we wanted to hire but couldn't afford. That's challenging, because people are what make our business go."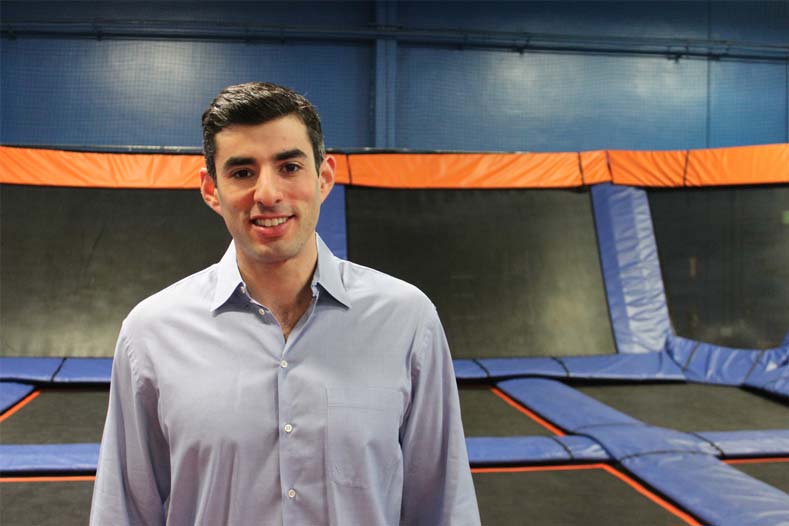 Platt decided instead to grow slowly and patiently wait for other big opportunities that his company could afford. Although the missed opportunity still burns, Platt now appreciates having the cash to invest in developing a multimillion-dollar point-of-sale platform. "If that doesn't work, we will lose cash, but the business will be fine," he says. "It doesn't put the business at risk."
Don't rely on "loss leaders."
Companies just starting out are often tempted to underprice product to win accounts. Don't do it, advises Eugene Alletto, founder of Bedgear. The Farmingdale, New York-based company makes performance bedding, with manufacturing equipment and raw materials as its biggest operating costs.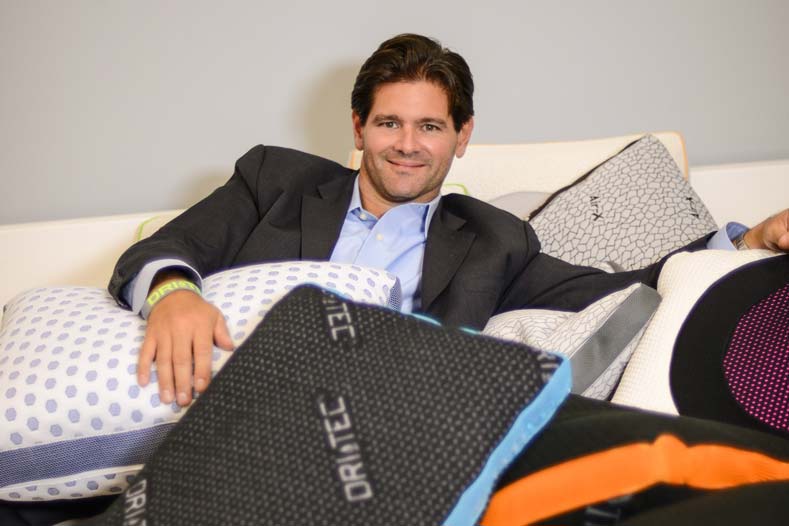 "We never make anything that doesn't have a contribution to the bottom line," Alletto says. "Retailers talk about pricing for 'the mix,' but there is no crystal ball that says the profitable items will sell at the volume to support the losing items. It's a terrible spiral."
Bedgear has been profitable since opening in 2009, Alletto claims, with an EBITDA (top line profit) that has grown at the same rate as revenues. Focusing on profits means that Bedgear was recently able to move from contract manufacturing to opening its own factories in South Carolina and China.
Balance the biggest expense with revenue.
"What I'm most proud of is that we've done this with no rounds of financing or funding," says Chris Ciunci, founder of TribalVision, an outsourced marketing firm based in Boston and Providence, Rhode Island. The company has grown from zero to $4 million in revenues over the past five years.
"People are probably two-thirds of our expenses," Ciunci says. "Managing growth for us is all about timing. We don't hire someone before the business shows up, but at the same time, we don't want to have business and not enough people."
Ciunci considers his top two jobs to be constantly recruiting a pipeline of talented candidates and constantly developing potential new business so that neither his top expense nor his revenue outpace the other. "It's a delicate balance, and we make sure we always have a pipeline of good candidates."
Ciunci is particularly proud of the fact that his careful balancing act means TribalVision has never laid off any employees.
Invest in prototypes, not inventory.
In addition to prioritizing profits over sales, Eugene Alletto makes sure that every product he makes will sell. "I don't place orders or buy inventory until I have a home to sell the final product," he says. "What gets people in trouble is they believe in their own hype of 'I can sell this.' They get a loan and build a product with no home."
Alletto advises investing in prototypes instead, and pre-selling inventory. Bringing all stakeholders on board early in the game sets up support for strong sales later.
"You have to get retailers, consumers and suppliers to truly buy into your vision," he says. "Then they will give you enough runway to get the brand promise committed. For example, I've had vendors pre-buy yarn for me or hold inventory, even if I'm behind in giving them the final order."
Take money when you don't need it.
NerdWallet, a financial software company, has been profitable since its founding in 2009, even with year-over-year triple-digit revenue growth. Even though CEO and founder Tim Chen doesn't need outside funding, he decided to take it anyway. The company accepted a $69 million venture capital round in 2015.
Ironically, Chen doesn't even plan to spend the investment, which is still sitting in the bank. But accepting VC money served to validate the business—making it easier for the company to attract talent, form partnerships and even land real estate space in the competitive San Francisco market.
"We had the cash reserves to grow without taking any funding, but we now have a significant war chest," Chen says. "It may sound counterintuitive, but it's better to raise money when you don't need it."
Every business wants to grow, but those that grow while also preserving profits are built to last. Make sure your business decisions set your company on the path to not just fast growth, but smart growth.
Read more articles about financing.
Photos (from top): iStock; Courtesy of Sky Zone, Bedgear