We all know the saying: "You are what you eat." It's more than a saying, however; the ingredients that enter our bloodstreams and flow into our brains affect the way we think and feel. And just as important as what you're supposed to be putting in your body is what you're supposed to keep out. Eat the wrong things, and your energy can plummet, your focus can suffer and your emotions can go haywire. In short, your productivity takes a dive, which is not what you want if you have a big week ahead of you.
So, what foods should you avoid if you need to be on your game?
Donuts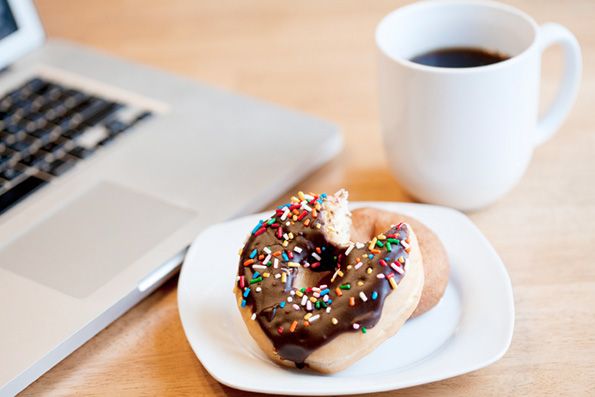 Sure, donuts might make you happy when you're biting into them first thing in the morning, but eating a donut will quickly tell your body, "I'm tired. Let's nap." The energy-zapping sugary goodness of a donut may give you an initial spike in energy, but the refined sugar will then raise your blood sugar levels, which leads your body to release insulin, and, eventually, after your "sugar high," your glucose level drops rapidly.
If you have an important day ahead, the donut will definitely leave you feeling unfocused and sluggish. A UCLA study also found that a sugary diet decreases brain activity and makes it more difficult for you to deal with emotions and thoughts.
Saturated Fats (Red Meat, Butter)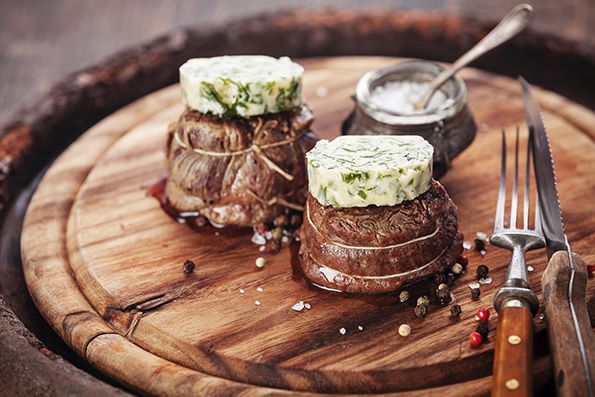 According to a Harvard research study published in the Annals of Neurology, women participants who ate foods with the most saturated fat, such as butter and red meat, scored the lowest on memory and brain function. A Harvard Medical School newsletter explains: "The buildup of cholesterol plaques in brain blood vessels can damage brain tissue, either through small blockages that cause silent strokes, or a larger, more catastrophic stroke. Either way, brain cells are deprived of the oxygen-rich blood they need to function normally, which can compromise thinking and memory."
Turkey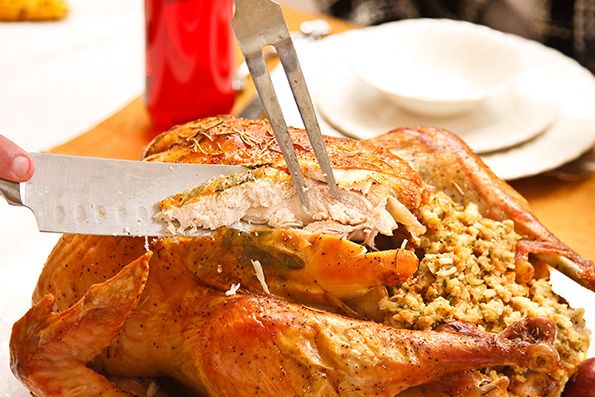 Remember how after eating Thanksgiving dinner, your eyelids would get heavy? Blame the turkey, which has the essential amino acid, tryptophan, that induces sleepiness.
An article in Scientific American says: "Tryptophan is used by the human body to make serotonin, a neurotransmitter. It has a somnolent effect on fruit flies, whose sleep is most likely equivalent to our slow-wave (non-REM) sleep, says neuroscientist Amita Sehgal of the University of Pennsylvania School of Medicine in Philadelphia. Other studies show that one function of serotonin is the promotion of slow-wave sleep in nonhuman mammals, she adds, and it may do the same for humans. Thus, it is no wonder that turkey, which provides the raw material for the synthesis of sleep-related serotonin, is purported to have soporific power."
Spicy Food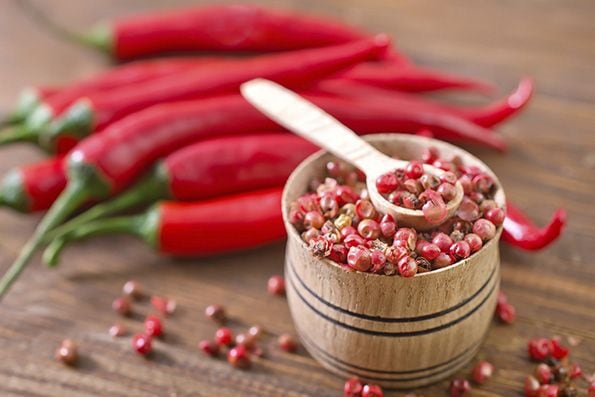 You might like the kick of flavor that it adds to a meal, but that spiciness has a price: It'll disrupt your sleep. Studies have found that going to sleep after having a spicy meal will reduce the overall amount of sleep you get and also leads to poorer sleep quality.
A
study
published in 
The International Journal of Psychophysiology
found that young men who consumed spicy food before bedtime had a harder time falling asleep and, when they did, slept less overall.
Fried Food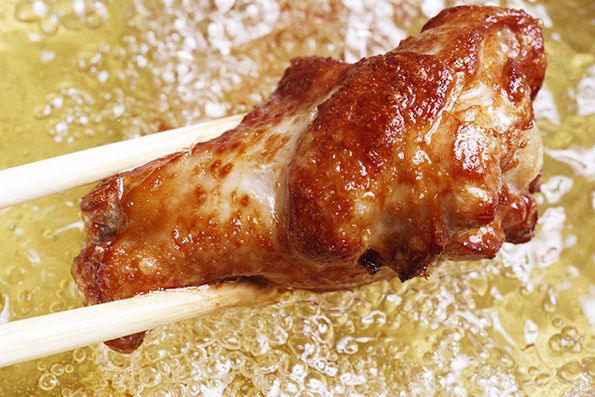 Biting into a fried chicken thigh might sound delicious, but as good as it is, you're making your digestive system work twice as hard to process the fats. This will leave your body feeling overworked, exhausted and sleepy. This is not a good choice if you have a busy week ahead. 
Processed Food 
Eating a frozen dinner or can of soup during a busy week might not sound like such a bad idea, but the high amount of sodium you'll be consuming will force your body to retain more water. This happens because your body is trying to dilute the salt that has now taken over.
What ends up happening is that you'll feel and look bloated—which is not what you want if your week ahead demands that you look and feel your best.
3 Tips for Better Food Habits
Besides the food you eat, there are also certain habits you can adopt to improve your diet—leading to higher productivity and brain power. 
1. Try putting foods and snacks that are healthier for you in the front of your cupboard and fridge, since we're prone to grab the first thing we see.
2. Place your meals on smaller plates to make them seem larger, as the Delboeuf illusion states. If you think your portions are larger, your brain will also think that you're full. Eating multiple, smaller meals throughout the day is believed to keep your blood sugar and energy levels stable.
3. Drink more water or eat foods that naturally contain a lot of water, such as broccoli and carrots. Water keeps everything flowing in your body, and your blood can thicken even if you're mildly dehydrated, which means your body will have to work harder, leading to fatigue.
Read more articles on productivity.
Photos: Thinkstock, iStockphoto