Online video continues to be an area with huge growth and expansion for small businesses and brands. Video is such a great way to connect with users and to tell a story in a way that words or static images often can't.
Thanks to advances in technology, buying equipment and producing video is easier and less expensive than ever before. The harder tasks are getting video online, serving it across platforms, and integrating it with your existing advertising strategies.
Fortunately, there are some great web services and companies out there dedicated to helping business owners expand and improve their online video strategies.
1. Encoding.com
Shooting and editing video content is only half of the battle, and we would argue that these days, it's actually the less painful half. Once you have that video shot and edited, the next step is finding a way to serve it. The problem is, getting online video to work across web browsers, mobile phones and connected devices isn't as easy as it sounds.
This is where Encoding.com comes in. Encoding.com is a service that will convert and serve your video into any formats you wish. That means you can take video you shoot and edit and serve it to users who visit your site on an iPhone, BlackBerry, desktop computer or even a connected television device like the upcoming Google TV.

Rather than having to manually transcode your content into each format you need, Encoding.com does it all on their end and can even serve content using a technology called HTTP streaming, which is specifically designed for making video look and perform its best on the iPhone or iPad.
Encoding.com also has its own white label service, so if you want to offer video services to your clients, you can let Encoding.com's backend do all the hardwork and you can just package it together with your other solutions.
2. mDialog
In online video, one of the areas that is seeing the most innovation is the HTML5 video space. HTML5 is important because it means that content can play directly on devices through a web browser, obfuscating the need for a plugin or player like Adobe Flash. That ultimately makes video and by extension, video content more accessible.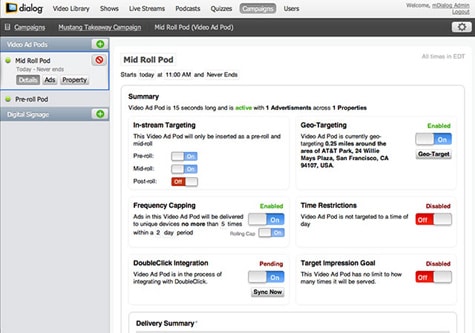 One of the drawbacks of using a pure HTML5 solution is that many of the existing advertising platforms for web video are based on Flash. However, companies are quickly filling in the voids in the HTML5 space; one company that is working hard to make it easy to insert dynamic ads into live or pre-recorded video streams is mDialog.
mDialog offers publishers and content providers an easy way to encode and serve video in HTML5, while also making it easy to insert ads or b-roll based on factors like geolocation or the identity of the user. If you want to move to an HTML5 solution so you can reach more users but are concerned with how to monetize that solution, take a look at mDialog.
3. Brightcove
Brightcove is one of the big players in the video platform space. It makes it easy to upload, manage and monetize online video. You can customize the look and feel of the player and Brightcove supports tons of different platforms, including mobile and set-top boxes.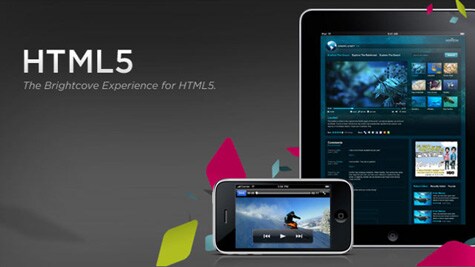 Brightcove also lets you track and measure your video metrics. Brightcove works with practically every major ad platform and recently announced a partnership with FreeWheel to offer users the ability to serve HTML5 video that is ad-supported (on FreeWheel's end) and trackable. Likewise, advertiser can work with FreeWheel to get their ads displayed across its network and across web properties regardless of platform.
4. Blip.tv
Blip.tv got into the online video space at a very competitive time, competing against YouTube and countless other online video hosts. The reason that blip.tv has been able to survive over the last five years -- and in fact even raise additional capital -- is because it has shifted its focus from trying to be YouTube to concentrating on cultivating quality content and signing deals to get wide distribution across platforms and devices.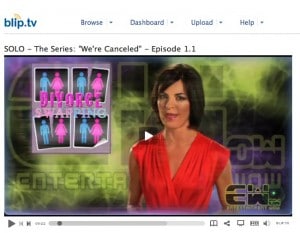 To that end, blip.tv has ramped up its own internal sales team and worked hard to build advertising partnerships so that it can secure quality advertisements for the content it hosts on its network. For content creators, this is really great, because they can just focus on making great content. Blip.tv in turn, focuses on providing its content creators with tools for better distribution, ad management and statistical analysis.
We like that blip.tv sees the big picture and is focused on bringing content to all screens and not just the computer screen.
When we discuss mobile video, it is usually in the context of the iPhone or other smartphone devices. That's overlooking a very large audience of users who have the ability to receive and watch video on their mobile phones but may not have a smartphone.
Using MMS messages companies like Mogreet and Thwapr are enabling businesses and advertisers to send video messages to their users via text message. If you can get an MMS message, you can get video.
For non-profits especially, this can be a great way to reach out and to get a direct call to action. Mogreet teamed up with the David Lynch Foundation to provide Lynch's fans with MMS messages promoting the Foundation's causes and putting the spotlight on emerging artists.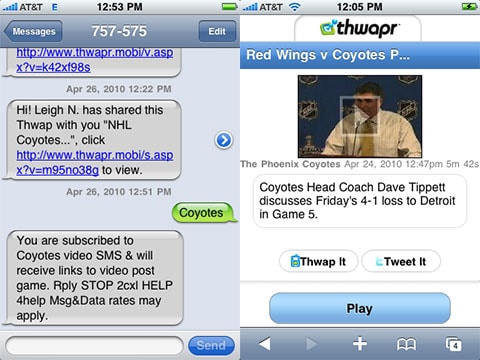 Thwapr has had similar success. The NHL team the
Phoenix Coyotes
teamed up with the company back in April to offer fans special mobile video updates from games and press conferences. Fans just needed to text a special number and they got free video updates from their favorite team. What makes Thwapr extra cool is that you can even send video replies back using MMS, which makes it a great way to solicit interactive feedback and support.
As the Red Cross campaign after the Haitian earthquake proved, text messaging is a great way to raise awareness and solicit funds. Pairing that with the power for mobile video has some really powerful implications for small business owners or brands.
What are some of your favorite online video tools for enhancing your video strategy? Let us know!