According to a recent report, small businesses are putting an increased focus on improving their websites this year. With the slew of Web design mistakes that small businesses are notorious for making, there is room for improvement.
For small businesses looking to clean up their websites, here are six quick tips for improvement:
Provide a succinct product description and purchasing instructions.
Choose a Web design that enhances content, rather than distracts from it.
If you're asking users to interact with content, opt for a simple call-to-action prompt.
Make sure the site is easy to navigate.
Drive conversation by choosing engaging topics and asking interesting questions via a corporate blog.
Put your service at the forefront. Don't make users dig for it.
With these tips in mind, we've selected six small business websites that have mastered each of these areas. Let us know which small business websites you admire in the comments below.
1. Craft Coffee: Succinct Product Description & Buying Instructions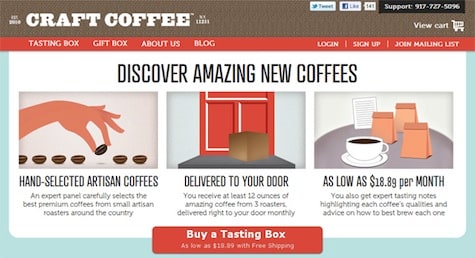 Craft Coffee, a coffee discovery service, explains the value it brings to consumers as soon as they enter the website. Highlighting how simple and inexpensive its service is, the company then directs users to "Buy a Tasting Box" with one highly visible button. Simple as that. We're impressed with this startup's succinct messaging.
2. General Assembly: Beautiful Design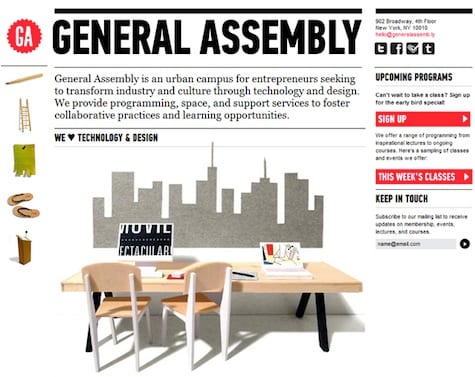 New York City coworking space General Assembly (GA), is known around the Silicon Alley tech world for its space's beautiful architectural design. The company's website sticks with that theme, showcasing a sleek and simple interface, complete with homey icons, reminiscent of the company's community feel.
Want to read more from Erica Swallow? Check these out:
The site features sections about its mission, space, community, offerings and programming, making it the perfect hub for all GA activity.
3. Fashism: Simple Calls to Action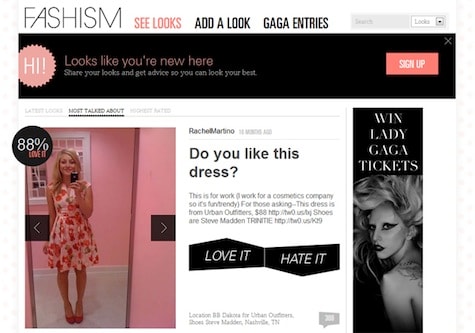 Fashism is a fashion site for crowd sourcing opinions on your outfits, or "looks." The site has two simple functions: users can add looks, and they can vote on looks. For those who just want to browse through other users' looks, the "See Looks" section features a feed of uploaded looks that can be voted on. Users simply click "Love it" or "Hate it." It doesn't get much simpler to participate than that.
Implementing simple calls to action is an easy way to enable site visitors to interact with content. Of course, the first step is to make sure content is well-targeted, engaging and interesting.
4. Grahamwich: Easy Navigation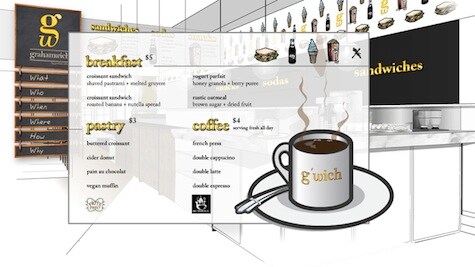 All site owners should be careful to design easy-to-navigate websites. Grahamwich, a sandwich shop owned by chef Graham Elliot, features a simple navigation scheme. The menu items are separated into snacks, sodas and sandwiches, and the restaurant's story is told through a storyboard of what, who, when, where, how and why sections.
5. Offbeat Mama: Driving Conversation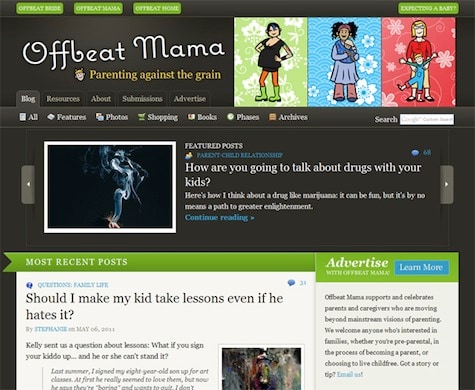 Offbeat Mama, a parenting guide for the quirkier moms and dads out there, focuses on creating content that drives conversation. With recent posts revolving about "the drug talk," forcing kids to take lessons and organizing small living spaces for children, the blog maintains an active readership that is excited to comment and throw in their opinions. Creating content that sparks conversation is a must in the world of small businesses.
6. ZocDoc: Highlighting the Service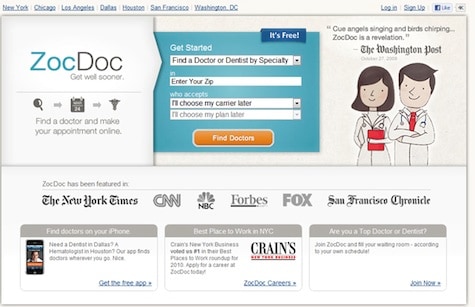 ZocDoc is a free service that enables people to find nearby doctors and make appointments online. The website is designed with the user experience in mind, as it enables users to pull up search results with just four pieces of information—type of doctor, zip code, insurance carrier and insurance plan.
The search widget is front and center when users arrive on the homepage. Putting the core service in the spotlight increases the likelihood that site visitors will give it a try.
Image credit: kemalbas