Kickstarter has helped pave the way for some incredible and inspiring entrepreneurial success stories since its founding in 2009. But the reality is that less than 45 percent of campaigns on the crowdfunding site are successful. Why? Because the key is preparation—and winning the race before you even get started.
In January 2013, my good friend Mike Del Ponte raised over $100,000 in just nine days to help launch Soma, his San Francisco-based sustainable water purifying company. If you've been eying Kickstarter as a way to help launch your startup, what steps can take to make sure your campaign is a successful one? I recently sat down with Mike to discuss the cold hard facts of who gets funded and who doesn't, during the Building Your Brand course I hosted on creativeLIVE.com.
1. Build a community of supporters ahead of time.
The larger and more engaged a social community that you build, the better the chance that your campaign will pick up speed quickly and snowball. Mike and his business partners spent a lot of time building up approximately 10,000 social media friends and followers before he began Soma's campaign. Many of the connections were personal friends and others contacts from prior business engagements. Within the first 48 hours of the launch, those supporters helped spread the word through social sharing.
According to Professor Ethan Mollick of The Wharton School of the University of Pennsylvania, for a $10K project, holding everything else constant, if you had 10 Facebook friends, you would only have a 9 percent chance of succeeding at your Kickstarter campaign. If you had 100 Facebook friends, your chance jumps to 20 percent. And if you have 1,000 Facebook friends? Your chance of succeeding is now 40 percent. So just think what 2,000 or 50,000 could do for your campaign. If you aren't convinced, just look up Seth Godin's July 2012 campaign for his book The Icarus Deception. Within three hours, Godin reached his goal of $40,000 and ultimately raised over $287,000 from 4,242 backers.
2. Prepare stories and reach out to bloggers.
Unlike many newspaper, magazine, and television writers, bloggers need content 24/7 to fill an infinite amount of digital pages. Help them out. Give them an interesting piece about your company that will generate buzz around your product and views for their website. Make sure to reach out to blogs that appeal to and represent your audience. Mike targeted design, health, and environmentally conscious blogs. For Mike, it paid dividends as Soma moved up the popular ranks on Kickstarter and was picked up in the news.
3. Scale customer service.
If people are going to donate their money to help you achieve your goal, they will likely have questions about you and your product or service. So will reporters (which you will attract if you follow steps 1 and 2 effectively). It's important that you have a customer-service plan ready to go. Contract a few inexpensive customer reps or virtual assistants to help with this process, then prepare emails for your subscribers and cookie-cutter responses to frequently asked questions that you can hand to this skeleton customer-service team. It's crucial that you plan for the wave of attention before it hits. A sound customer-service team is the life vest you need to stay afloat during that crucial first week.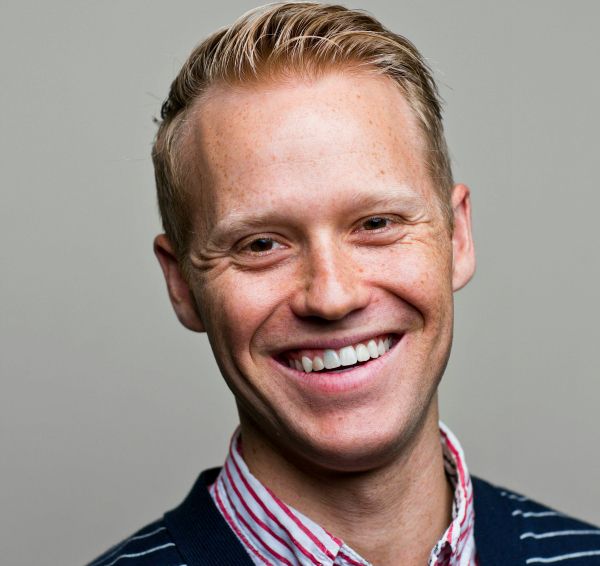 Mike Del Ponte of Soma
4. Make an engaging video.
Kickstarter campaigns that do not have a video rarely succeed. Why? Kickstarter, and crowdfunding in general, is driven by quality storytelling. You need to tell an engaging story that revolves around your product or service. However, audio simply isn't enough. People want a visual aid. For Mike, that meant showing Soma's innovative design, the widespread dissatisfaction with generic water filters, and the green aspect of their product. To add credibility to the video, Mike included sound bites from eco-influencer Zem Joaquin, design guru Eric Ryan of Method, and author Tim Ferriss.
5. Define your timeline and incentives.
Kickstarter campaigns can run between 1 and 60 days. Consider your campaign elements, how you'll keep momentum going, and what incentives you can offer to generate excitement. Mike and the Soma team decided to run a shorter campaign with a heavy social media push and product- and event-based incentives. Mike kept supporters involved by sending thank you and update emails with video attachments that he shot on his iPhone. For incentives, he offered product packages that escalated to include a Soma carafe with your name etched on the glass, VIP events, and a top-tier package that included dinner with Tim Ferriss and the Soma team. "Events are a bit easier to pull off, premiums always cost more than you think," he told me.
6. Show your passion.
To win the Kickstarter or the entrepreneurial race, you need to truly believe in your idea or business model. Movements and companies aren't created in a silo—collaborate, learn as much as you can before you launch from others who have succeeded or failed, and make sure you're 150 percent committed to your idea.
To view Mike's full interview from my 3-Day Building a Brand course on creativeLIVE.com, click here.
Porter Gale is a startup advisor, marketing consultant, public speaker and the author of Your Network Is Your Net Worth. She is also an instructor for creativeLIVE.com. 
Photos from top: Thinkstock, Courtesy of Soma