Brand loyalty and rewards programs are designed to foster brand attachment and keep customers actively coming back to your business for more. But once the points dry up, will the loyalty evaporate too?
Consumers have grown quite accustomed to brand loyalty programs—perhaps too accustomed. Everyone loves to get perks and freebies, but is this really creating strong consumer attachments? Will the fans leave if the points program goes away, or another brand comes along offering double points? If you are implementing a loyalty program, make sure it's one that really drives deep connections with your best consumers. Let these innovative companies, and their unique loyalty programs, inspire you.
Socialize Your Rewards
Nike Hong Kong #Makeitcount Campaign: This program integrates the product into the loyalty experience. Participants complete "missions" in a variety of activities such as running, skateboarding, playing football, walking a pet or attending a dance class. They then share a photo or status on Facebook, earning points for each completed mission. They can exchange those points for accessories, clothing, equipment and even tickets to sporting events. (This video does a great job of introducing the "Make it Count" concept and the Hong Kong Make it Count loyalty program.)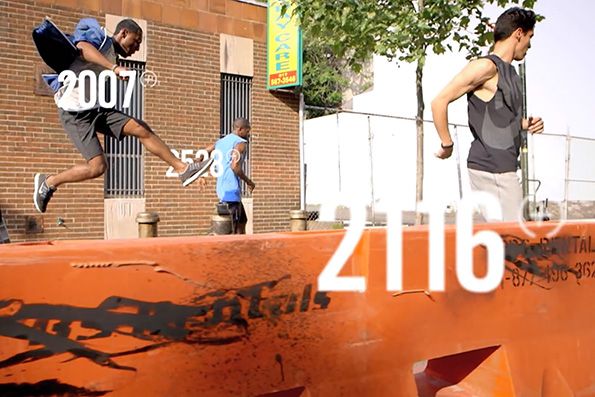 Urban Outfitters: This program rewards loyalty with unique prizes, and has a knack for engaging with its loyal users in interesting ways. Urban Outfitters' customers receive points when they use its app to upload photos of Urban Outfitters merchandise, which syncs with the users' social media networks. They can exchange points to receive rewards such as designing their own Urban Outfitters outfit or hold their own fashion show at an Urban Outfitters store.
The Takeaways
Instead of just rewarding customers for their brand loyalty by giving discounts on future purchases, take it further into social media and reward people who share their stories with your brand. Use your loyalty program to expand your media presence. Use online social media platforms and hashtags and remember, you don't necessarily have to limit customer stories to be about your own products; make your customers and their stories the focus.
Leveraging Your Core Products
GrubHub: This food ordering and delivery website uses gamification to increase customer engagement. It created Yummy Rummy; after placing three unique orders, customers can play an online game for a chance to win free prizes like free food for a year, up to $200 off a future order, or a free dessert or drink.
Foggy Bottom Grocery (FoBoGro): To compete with larger convenience brands, local FoBoGro came up with unique rewards for loyal customers. Consumers can cash-in points for a date with FoBoGro's co-founder, invent their own sandwich and put it on the menu for a week, or participate in a 30-second shopping sweep during which time they grab as much from the store as they can. The campaign uses Twitter as a key channel.
Kimpton Hotels: Kimpton Hotels offers personalized loyalty rewards for its members. Members of the "Inner Circle" receive a complimentary chef's treat and preferred seating and reservations at every Kimpton restaurant.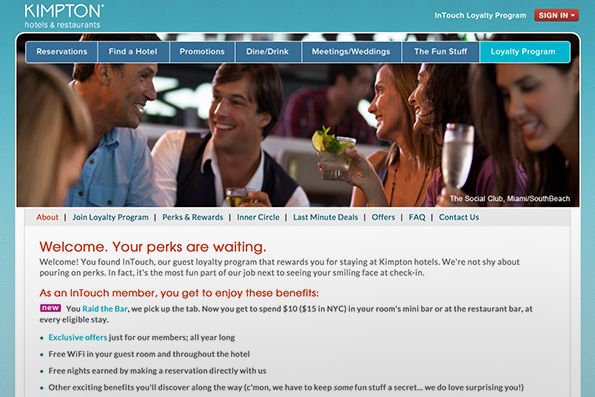 Neiman Marcus: Valued customers in the brand's Inner Circle receive invitations to members-only shopping events, advance notices for sales, double points on a day of their choosing, concierge service, private off-hours shopping events, custom travel and increased points values.
The Takeaways
These businesses leverage their core products and services to deepen their relationship with their consumers. They're not looking to third-party offers and random gifts that can feel tired or, at worst, cheesy, and can dilute the brand relationship. Any brand can give loyal customers an iPad or a set of luggage, but is that really communicating something unique? Does it deepen their connection to the brand?
The brands above deliver more of what they already have and offer exclusive access to their most loyal customers. Their loyalty programs permit their target to feel like a true insider and become even more intimate with them.
Rewards With A Twist
How can your business start or reinvent a loyalty program with a twist? How can you use this brand touch point to deepen your brand message and your relationship with the customer?
Think about these key principles:
Encourage customers to share their own stories of your brand
Offer deeper, broader, earlier access to your products and services
Think of one-of-a-kind experiences that will grab their attention
Turn your business into a destination that people will want to come back to again and again by implementing a more-powerful, unique rewards program.
What are some ways your brand has offered loyalty with a twist? We'd love to hear your ideas.
Julie Cottineau is the founder and CEO of BrandTwist, a brand consultancy that helps entrepreneurs and corporations build more profitable brands. She was formerly the VP of Brand at Richard Branson's Virgin, and is also the creator of Brand School Master Class, the premier branding school for entrepreneurs. 
Read more articles on marketing.
Photos: Urban Outfitters, Nike, Kimpton Hotels