Many businesses say they provide great customer service, but their customers probably aren't nearly as satisfied as they think.
Truly amazing service doesn't come from having a mantra or slapping on a smile when a customer walks in the door (though, sure, those things can help). It's often about embedding a customer service mentality throughout your organization. Many of today's most successful companies have figured out how to make their customers elated—and keep them coming back for more.
Here's a look at seven of the best practices of companies known for providing great customer service.
1. Hire Friendly, Helpful People at All Levels
Hiring people with the right personalities—not just the right skills—may be a key step in ensuring customers stay happy and well-served. Drybar, an Irvine, California-based chain that serves up hair blowouts and cocktails in about 40 salons nationwide, aims to only hire stylists and other staff who are focused on providing friendly, caring customer service and avoid hiring "divas" who can wreck the customer experience, says co-founder Michael Landau. When Landau and his co-founder and sister, Alli Webb, first started their business five years ago, he notes, "We were mortified by how bad customer service was in the retail industry, especially in the salon industry. It can be so intimidating to walk into a salon and be sized up."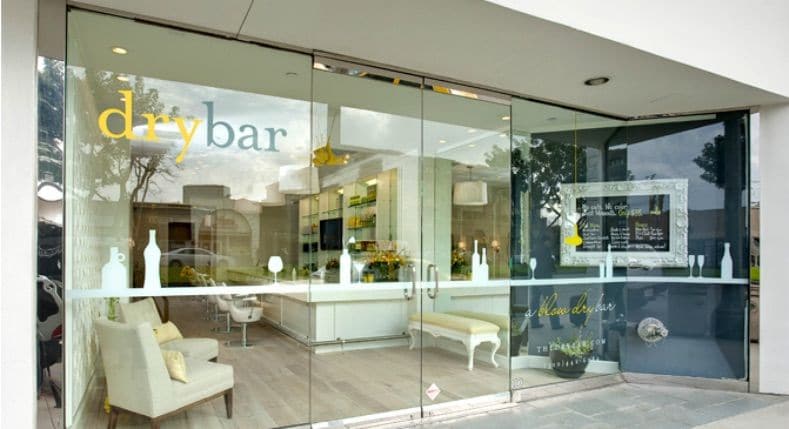 The partners decided to create a salon experience where they hope customers always feel welcome. They train their employees never to greet a customer with the question, "Do you have an appointment?" Landau says. "That's one of my pet peeves—like nails on a chalkboard. We want our customers to be treated like they're our best friends coming over to our house."
Interviews with a prospective employee might include a series of "company culture" questions aimed at ensuring the person has the right upbeat attitude and friendly personality.
"We believe you can always train skills, but you can't train someone to be human," Landau adds. "That has permeated how we approach hiring."
2. Train Employees to Be Focused on Serving Customer Needs
Once the right person is hired, they need to learn how to serve their customers most effectively—and that takes training. This includes a mix of product or service knowledge training—so that they can answer questions about those products or services—but also lessons on how to work together most effectively and deal with real-life situations, such as an angry customer or someone who wants to return a defective product they purchased.
We believe you can always train skills, but you can't train someone to be human. That has permeated how we approach hiring.
— Michael Landau, co-founder, Drybar
Rackspace, a San Antonio, Texas-based cloud services and website hosting provider, has won numerous awards (including several "Stevie Awards") for its "Fanatical Support" customer service and employee training practices.
The 5,800-employee company has employees at all levels and areas of the organization undergo extensive training. New hires go through orientation where they learn about the company's history and its core values, meet the leadership team and participate in exercises and games that teach them how to work better on teams and when serving customers. The company uses an assessment tool to help each employee learn his or her top five personal strengths and how to maximize those strengths on the job. Rackers also employ role-playing to improve the way they assist clients with various questions or needs.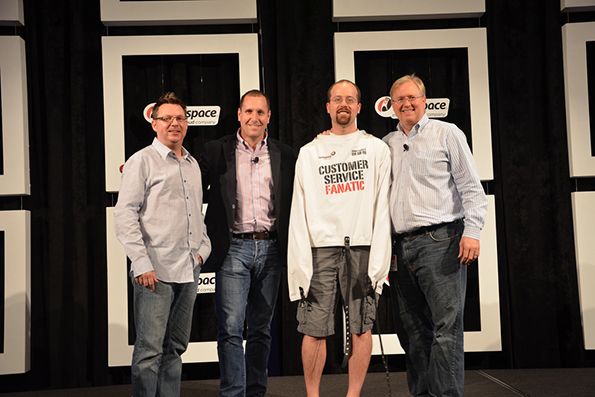 Larry Reyes, Rackspace's 14th employee and the man who oversees the company's Fanatical Support culture, says the emphasis on training helps Rackspace provide unmatched customer service in its industry and be a nimble organization that can quickly and ably help its customers, no matter their need. Each client gets a devoted team of Rackspace employees to help them and who can answer questions 24/7. "It's not all culture, culture, culture—this is such an awesome place to be," Reyes says. "It's about understanding the business metrics."
3. Make Training Continuous—Not a One-Time Event
Employee training at many companies is often limited to the first few days or weeks on the job. But companies known for having the best customer service make training a continuous process and embed strong customer service in its culture. Rackspace, for example, hosts numerous different training programs for employees and provides certification for many different key skills that its employees may need. One program called "Manager Detox" trains newly promoted managers on leadership and team-motivating skills. 
4. Build a Culture Around Offering Great Service
Companies that want to stand out for their customer service often ingrain that quality throughout their organization—not just among their frontline employees. Every employee, from the bookkeepers to the computer technicians, needs to be on board.
"Great customer service starts at the top, with the leader defining what the service will be," says Shep Hyken, a customer service consultant and speaker who's written several books on the topic. "But then you have to define it, disseminate it, deploy it through training, demonstrate it through your own actions, defend it and celebrate it."
Hyken points to one company that's done a great job of building a culture around customer service: Ace Hardware.
The hardware store chain, which has thousands of stores worldwide, competes head-to-head with big-box home improvement stores. Yet the chain manages to stay strong even as many neighborhood hardware stores close their doors. It's built a culture around strong employee training and, Hyken says, "not just being nice, but being helpful. There's a difference."
Ace Hardware employees go through extensive product and service training that even teaches them about the various types of customers they'll encounter and how to be helpful to them. Employees are told they can't say "no" to a customer unless they get a manager's approval, Hyken says. The idea is to ensure Ace customers always feel valued and well taken care of, even if they might have to spend a little extra than they would for the same purchase at a big-box store.
Hyken, who's written a book about Ace's customer service practices, recalls one story of when an Ace customer wanted a specific lawnmower model that Ace didn't carry. "Rather than say, 'Sorry, we don't carry that,' the employee said, 'Let me check with my manufacturer's rep,'" Hyken says. With a little extra effort, the Ace employee was able to locate and sell the requested lawnmower to the customer. Ace employees will also often deliver items they can carry themselves to customers' homes.
"That's the kind of thing they do," Hyken says. "If you have the best product in the world but you're not nice about how you deliver it, customers will go find somebody [who will be]." Not only that, he adds, but you can be the nicest person in the world and still not be able to answer customers' questions or be helpful. The best companies recognize it takes both to succeed.
5. Focus on Creating an Amazing Customer Experience
Many companies are so focused on their bottom line that they may overlook how their policies affect the customer experience. Take free shipping, for instance. Some even abandon their shopping cart when a higher-than-expected shipping fee unexpectedly pops up. Yet many online retailers continue to charge for shipping.
Micah Solomon, a Seattle-based customer service consultant, says companies should take a cue from Apple when it comes to creating the ultimate customer experience. The tech giant has extensively analyzed what consumers like—and hate—about shopping and has taken steps to address those issues. For example, customers can schedule appointments with a "Genius" at the Genius Bar in Apple retail stores so they don't have to wait around for the next available clerk. 
"They really respect their customers' time," Solomon says. "You never see a printer at an Apple store. All of that [transactional] stuff gets in the way of a customer's experience."
6. Treat Employees Like Gold
Great customer service can't come with a double standard, Hyken says: Companies that do it best know that they need happy, engaged employees to have happy customers.
"In almost any company, employees who aren't customer-facing play a quality-and-support role," says John Fleming, Gallup's chief scientist of marketplace management and author of Human Sigma: Managing the Employee-Customer Encounter. "One of the critical elements for every worker is a direct line of sight to the customers and how their work affects customers."
Southwest Airlines Southwest Airlines continually gets lauded for being one of the best places to work, and for having the best customer service in the airline industry. The company is known for providing great employee benefits, including free flights for employees and their family members as well as putting together many employee activities, including "Spirit Parties," chili cook-offs and volunteer days.
7. Make Customer Service Fun and Rewarding
Companies that expect their employees to provide great service also need to consider if they're making it a rewarding and fun experience. For instance, grocery chain Trader Joe's encourages store employees to have fun on the job, such as striking up casual conversations with shoppers, wearing Hawaiian shirts and calling each other by such titles as "Captain" and "First Mate."
The hope, of course, is that having upbeat employees will inevitably influence their customers and create an enjoyable shopping experience.
Read more articles on customer service.
A version of this article was originally published on October 7, 2014.
Photos: Courtesy of RackSpace